DeGen Medical, Inc., a leading spinal implant manufacturer, has unveiled its new Solar AM implant. Dr. Peter Derman and Dr. Alexander Satin, renowned surgeons from the Texas Back Institute, recently made history by performing the first surgeries using this technology at the Texas Health Center for Diagnostics and Surgery in Plano, Texas.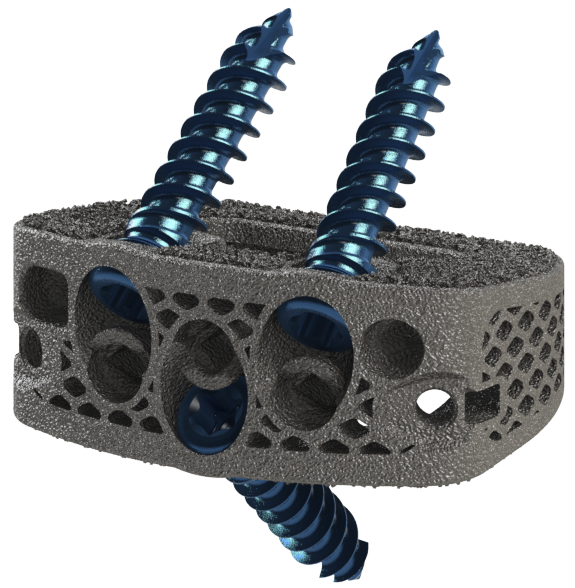 The Solar AM implant is the latest addition to DeGen Medical's Puri-Ti portfolio, designed for anterior lumbar interbody fusion (ALIF) procedures. This implant introduces a host of innovztive features, including a proprietary additive manufacturing process that promises to set a new industry standard. One of its standout advantages is the reduction of imaging artifacts, which is critical for accurate diagnostics. The PuriTi material, unique to this 3D-printed titanium device, offers enhanced visualization and reduced imaging artifacts compared to standard titanium implants.
Another noteworthy aspect of Solar AM is its proprietary manufacturing process, which stands out for its environmental consciousness. The entire manufacturing and post-processing phases are free from cutting oils or material transfer, aligning perfectly with the PuriTi proprietary material.
DeGen Medical's commitment to advancing spinal surgery is driven by a patient-centric approach, striving to enhance the quality of life for those with complex spinal disorders. By delivering world-class implants and intuitively designed instrumentation, DeGen Medical aims to alleviate pain and improve surgical outcomes. With the introduction of Solar AM, they have set a new benchmark in the medical device additive manufacturing space.
Come and let us know your thoughts on our Facebook, Twitter, and LinkedIn pages, and don't forget to sign up for our weekly additive manufacturing newsletter to get all the latest stories delivered right to your inbox.