According to Slovakian designer Igor Sovcik, the eyewear industry is dominated by a few large companies that have a monopoly on production. This means that the prices of glasses are artificially high, and many people around the world cannot afford to buy a pair of glasses.
To fight this monopoly, and to provide eyewear frames to those who need them, he has designed open-source frames using PLA which offer an affordable and eco-friendly alternative to traditional eyewear. They are available to download via his Thingiverse account and also from his dedicated company page, Starers.eu.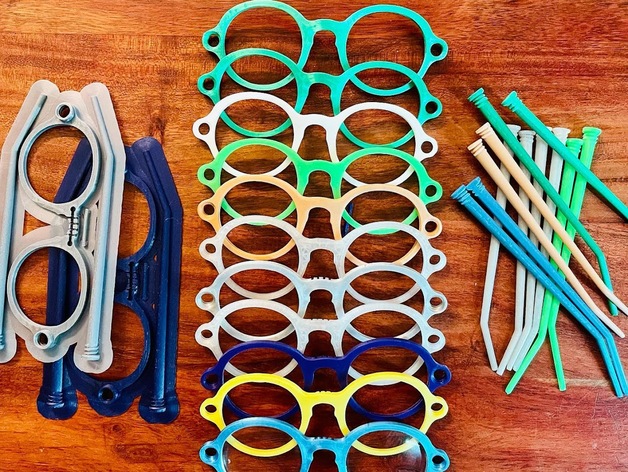 With 3D printed glasses, people can download and print their own glasses at home or take them to a local 3D printing service, giving them more control over their eyewear choices.
The eyewear market is estimated to be worth around 140 billion US dollars in 2020 and is projected to reach 197.2 billion by 2027.
With 3D printing technology, the eyewear industry is set to become more accessible and affordable for everyone, breaking the monopoly and empowering consumers to choose glasses according to their own parameters.
You can download the spectacle frames over at the company page right here.
Come and let us know your thoughts on our Facebook, Twitter, and LinkedIn pages, and don't forget to sign up for our weekly additive manufacturing newsletter to get all the latest stories delivered right to your inbox.