Vienna based Designer Philipp Aduatz has unveiled his latest collection of furniture in collaboration with incremental3d, an Austrian manufacturer.
The Gradient Furniture Collection showcases his colorful concrete furniture designs that have been dyed with a novel approach, which has been developed as part of a research project by incremental3d.
The research has yielded a new method of applying dye to concrete as it passes through the nozzle while printing, resulting in a graduated color scheme that would be impossible to achieve using normal dying means.
The collection features a bench, chair, and large vase. You can see the chair in the image below.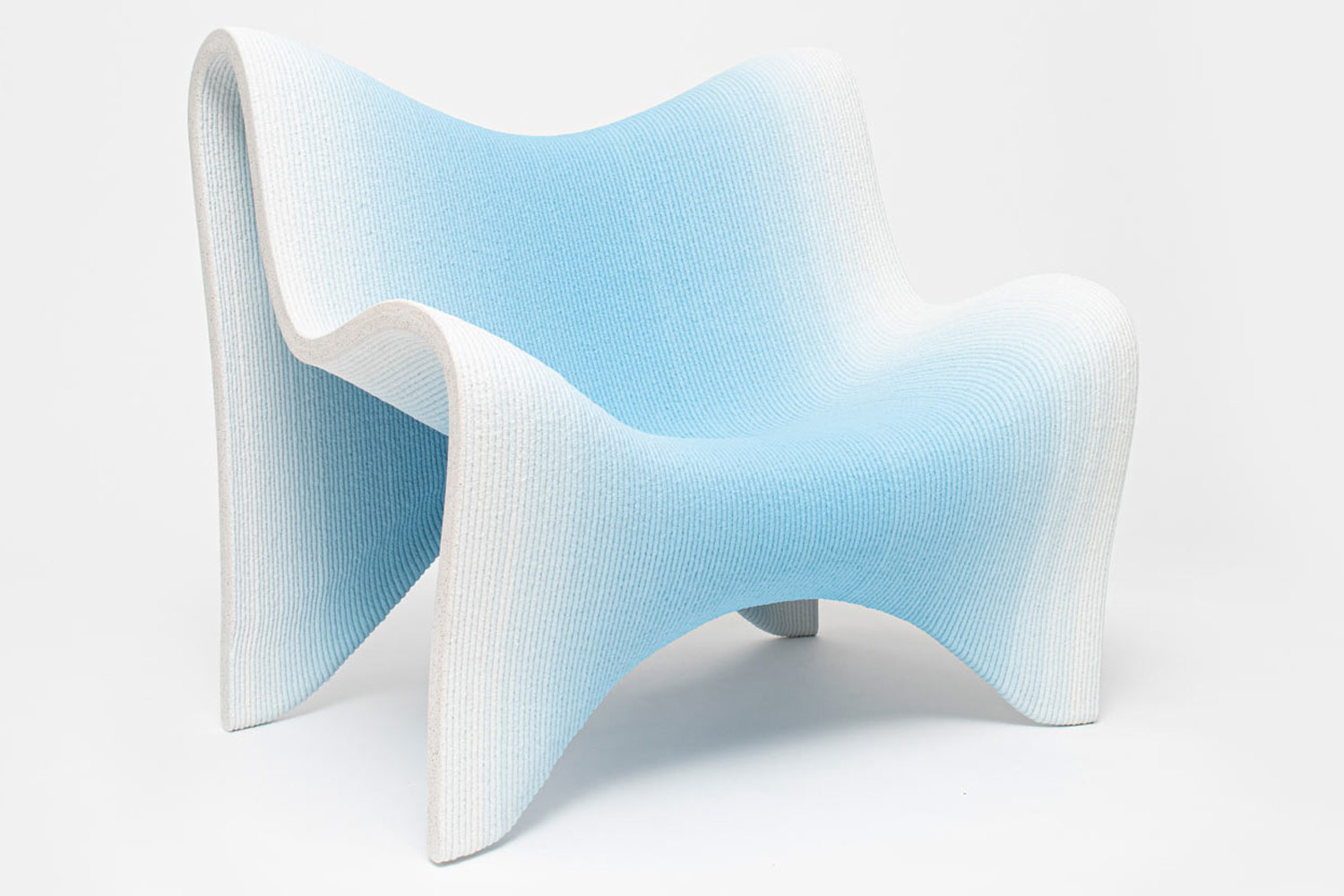 "For many years, I have been obsessed with the concept of a gradient which reflects elegance and harmony to me," said Philipp Aduatz.
"I believe that the gradient is, in regard to the perception of the environment and its digital reflection, a fundamental design principle. It has a mathematical aesthetic and precision that I have always been admiring. With this project, I want to combine the design of the gradient with different functional objects by the use of innovative fabrication technologies."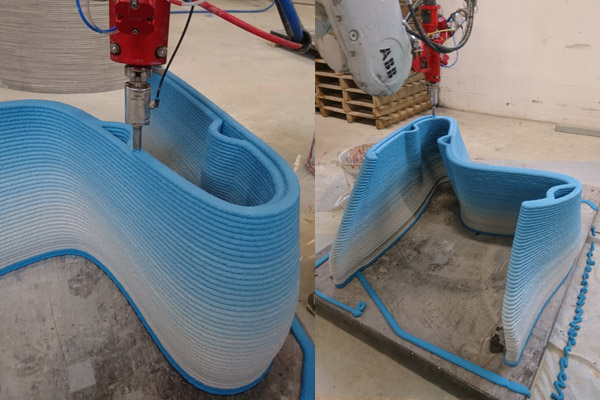 In addition to researching the dye-injection process to produce the gradient effect, an additional process had to be developed to reinforce the concrete. Concrete generally has high compressive strength but low-tensile strength (hence why rebar is used in buildings).
A semi-automatic reinforcement strategy was tailored specifically for this project to address this issue.
You can see more of Aduatz' designs over at his website or take a look at this blog on Parametric Architecture.
Come and let us know your thoughts on our Facebook, Twitter, and LinkedIn pages, and don't forget to sign up for our weekly additive manufacturing newsletter to get all the latest stories delivered right to your inbox.