News
DigiFabster Launches eCommerce Platform for CNC and AM Businesses
Are you disappointed with the delays in receiving quotations from online AM vendors for your product designs? If so, then read on, because DigiFabster is launching a new eCommerce platform that allows rapid quotes for your 3D printed wares in a fashion that is being described as the "Shopify for the manufacturing industry".
DigiFabster
DigiFabster is an AM service provider based out of Pasedena, California, and this week they are launching their new eCommerce platform that promises to reduce the time for quotations on AM and CNC manufactured parts.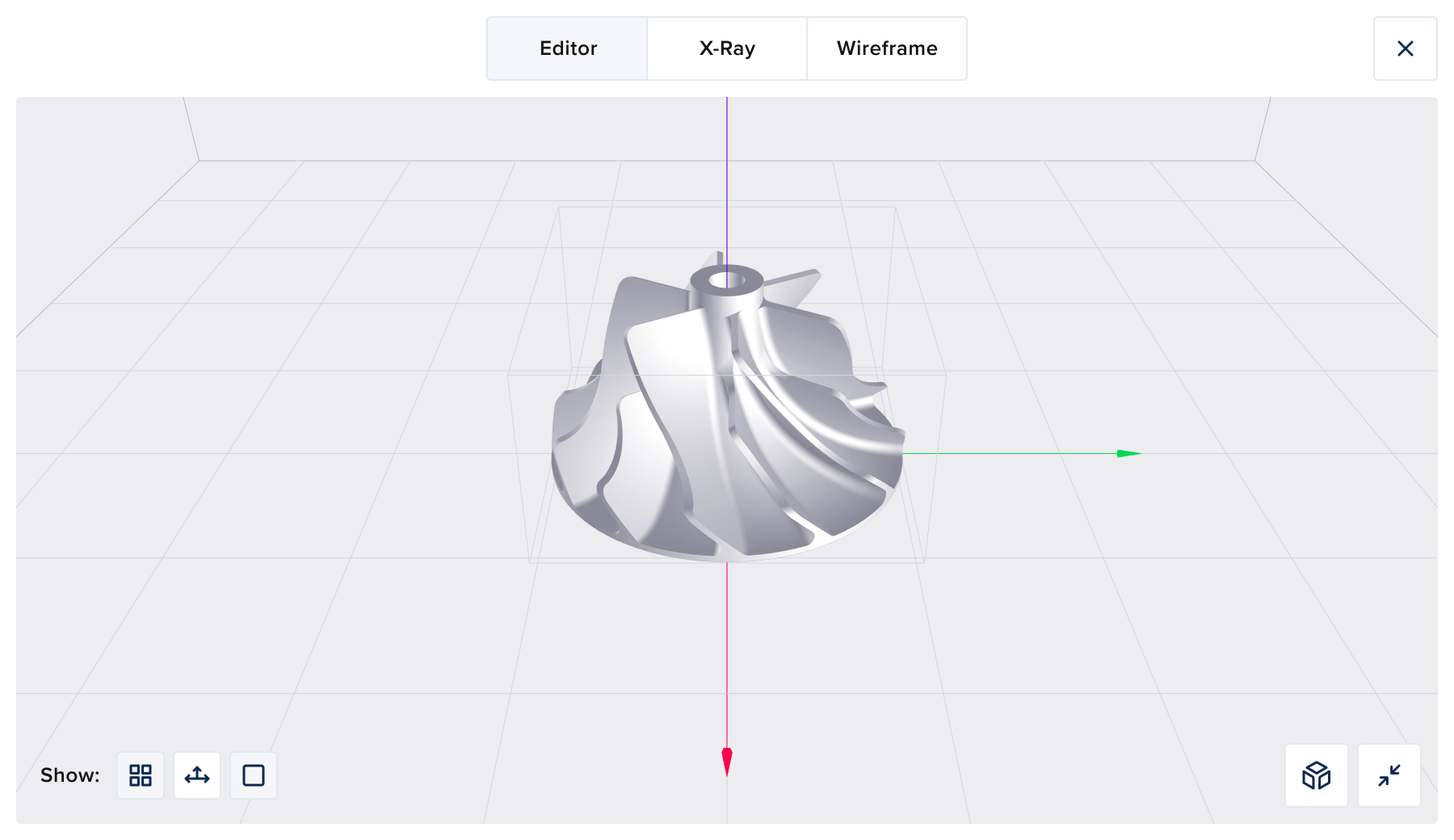 The goal of the platform is to enable manufacturing companies of all sizes to switch to an online platform, to capitalize on the innovations offered by the growing digital manufacturing front. The plug-and-play, white label, software-as-a-service (SaaS) allows customers to upload models and place orders super quick, and it helps manufacturing shops of all sizes to increase their revenue in the rapidly changing industry that is AM.
Online Shopping for AM
The pandemic has certainly seen engineers turn to an online approach in terms of getting things manufactured and delivered without the hassle of human interaction, and this new platform promises to optimize things further.
According to the press release, 80% of customers opt to work with the shop that was first to respond to an RFQ. This can be confirmed on an individual level, as when shopping for CNC work on sites such as AliBaba, I can 100% confirm that most of my custom goes to the manufacturer that responds the quickest (and with the most detail on costs).
In their work with hundreds of machine shops in the CNC and Additive Manufacturing sectors, DigiFabster has seen how important concepts such as efficiency and speed are to today's customers. And to address these needs, they have created an online platform to deliver fast quotes for all your AM and CNC needs.
"Providing your customers with a fast and easy way to place an order with your business is table stakes these days," said Constantine Ivanov, CEO of DigiFabster..
"We set out to create a 'Shopify' for the manufacturing industry so any shop of any size can stay competitive."
Shopify for AM
DigiFabster's new eCommerce tool offers shops a plug-and-play platform optimized for all screen sizes at full scale, with a modern interface and 3-step ordering process designed to increase customer conversion. You can see the interface in the image below.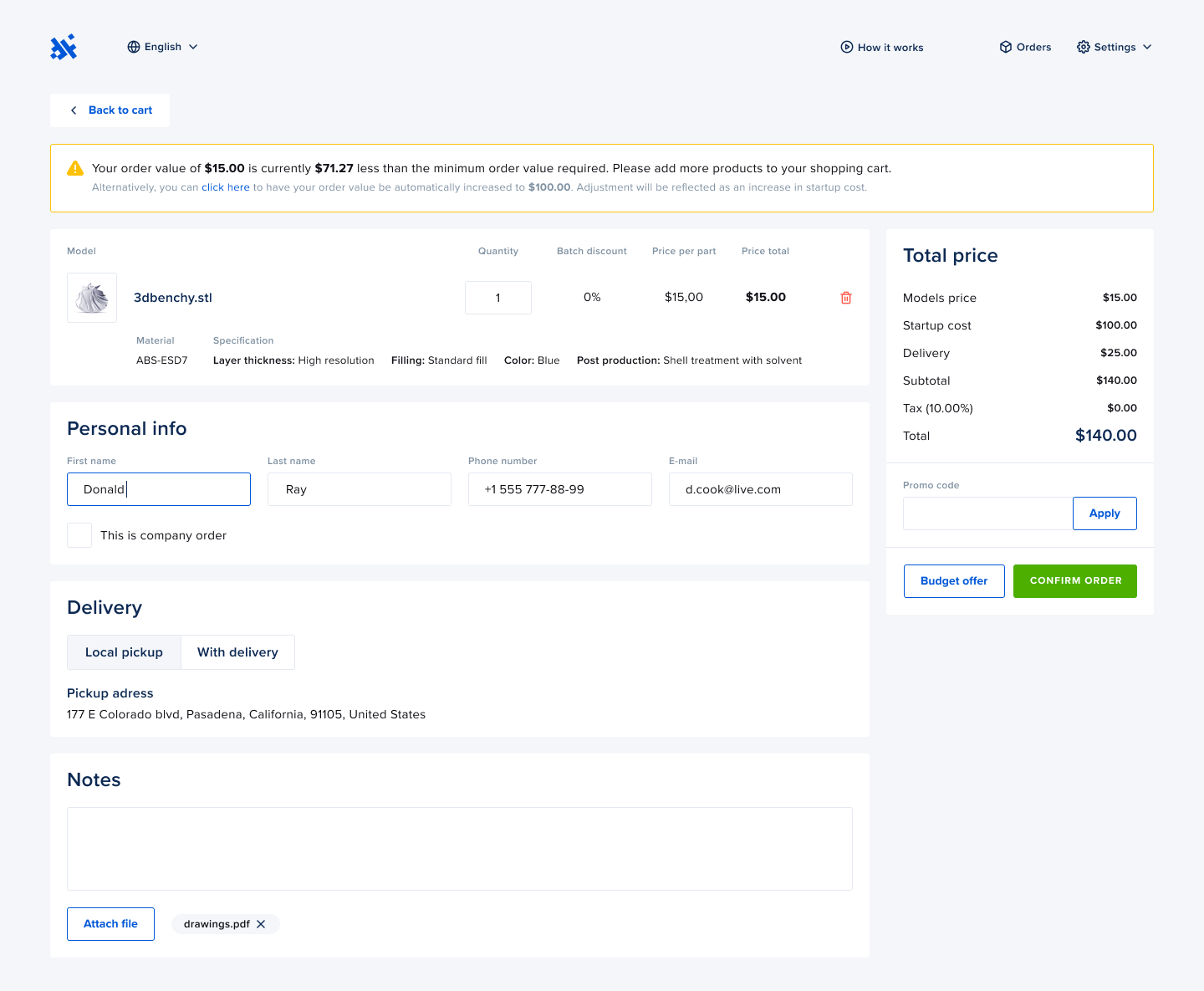 Features also include a large CAD and DFM model viewer for manufacturing checks (thin walls, holes, taps check, etc.) and allows customers to work with an unlimited number of models on the same screen simultaneously.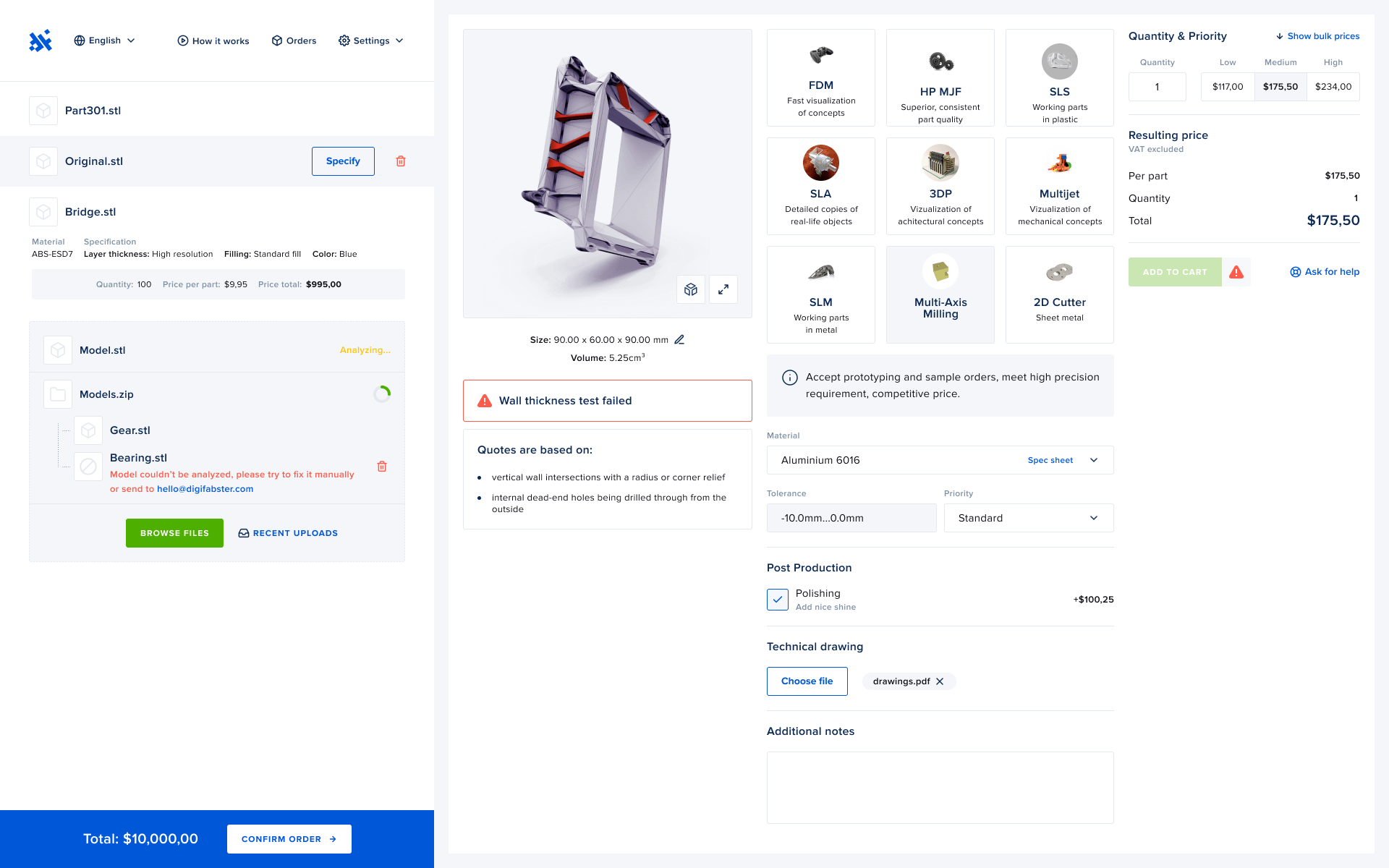 DigiFabster will continue to add new features going forward, such as dynamic bulk pricing and discounts (available later this year) and integrated communications and collaboration tools (coming early 2022).
If you would like to know more about the topic discussed in today's article, then please visit DigiFabster.com for more information about their new platform and services for AM and CNC users. You can also get a free personalized demo and free trial, so give it a try.