A team of researchers from ORNL, Lawrence Livermore National Laboratory, Los Alamos National Laboratory, NIST and the University of Tennessee, Knoxville have been working on a means to use exascale computing to simulate the development of microstructures as they are 3D printed.
ExaAM
The Exascale Additive Manufacturing (ExaAM) project is backed by the US Department of Energy's (DOE) Exascale Computing Project (ECP). The goal of ExaAM is to utilize exascale simulation to design additive manufacturing (AM) components with location-specific properties, as well as to improve the performance of AM processes.
The team has specifically focused on the development of the ExaAM tool as a solution for understanding the behavior and performance of metals during metal additive manufacturing processes.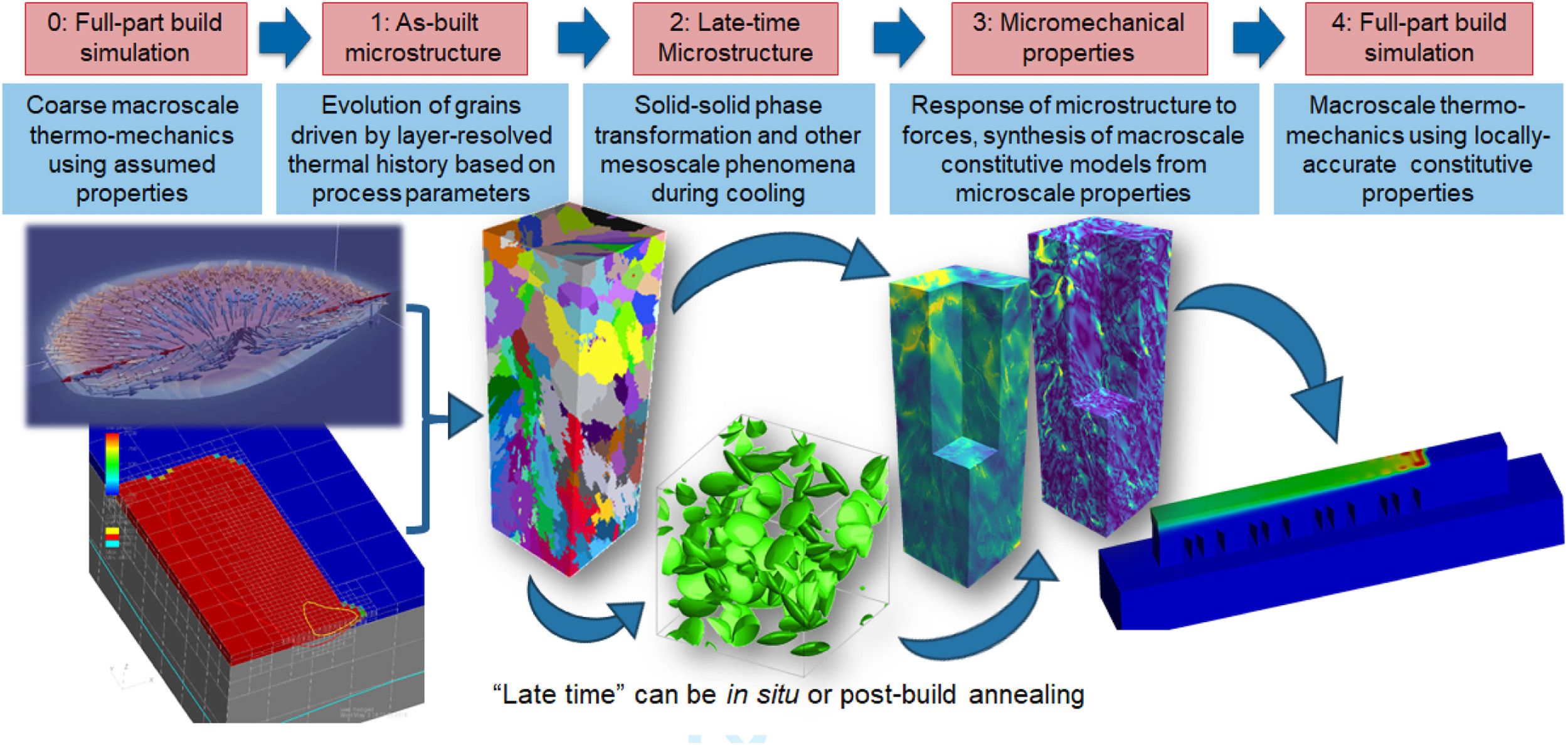 The simulations will examine key stages such as melting and solidification, which are essential for creating high-quality, functional parts, the sort favored by the aerospace, nuclear and maritime sectors.
Microstructure
As a metal cools and solidifies during printing, the crystals within it align to form microstructures that give the metal its unique properties as a material. These microstructures, which are the result of the way the atoms are arranged within the metal, play a crucial role in determining the material's physical and mechanical characteristics.
These characteristics, in turn, will have a significant impact on the overall performance and functionality of the part that is created using the metal. For example, the microstructures of a metal can influence its strength, toughness, ductility, and corrosion resistance, among other properties.
"The purpose of ExaAM is to model the AM manufacturing process—you've got heat being deposited, metal melting, metal solidifying, and then you're going to the next layer with more metal remelting and then solidifying. So, you get all this thermal cycling, which makes for a very complicated process," said Matt Bement, principal investigator on the ExaAM project.
"Being able to understand how that process gives you a microstructure and what that microstructure tells you about its properties—that's what we're trying to do. If you can do that accurately, then you could start printing 3D parts and qualify them for critical missions because you really do understand what it is you just made."
Combining Software for the Bigger Picture
There are pre-existing simulation codes available for simulating the various stages of a metal AM process, and several of these have been combined together for use in the ExaAM project.
For example, CFD toolbox OpenFOAM has been modified to simulate the melting stage and has been renamed additiveFOAM.
There are a few different tools that can be used to simulate solidification and the resulting microstructures.
For example, ExaConstit is a tool that uses crystal plasticity finite-element methods to calculate the bulk constitutive properties of metals. Constitutive properties refer to the way in which a material responds to external forces or stresses. By using ExaConstit, engineers and designers can get a better understanding of how different metals will behave under various conditions, which can be helpful when selecting the right material for a particular application.
Another solver (Diablo) can be used to simulate the entire part.
When combined, these tools help to understand how different printed materials will behave during the additive manufacturing process, and how they'll perform once they're finished.
Naturally, these solvers are computationally intensive at the best of times. When combined, they are incredibly resource hungry.
This is why they require exascale computing to deliver accurate results in realistic timeframes.
In summary, the knowledge gleaned from the ExaAM project will increase understanding of how microstructures are formed, meaning engineers and designers will be able to create parts with the desired characteristics and performance at levels previously unheard of.
Combined with the other fancy toys at ORNL, such as the robotic AM system hooked up to the neutral source we reported on just the other week, it's fair to say that we are on the cusp of a golden era in terms of having the ability to completely predict metal AM processes from start to finish.