Dubbo Regional Council and Contour3D have partnered to deliver Australia's first 3D printed amenities block in Lions Park, West Dubbo. This milestone project will showcase the potential of 3D printing to revolutionize construction and can serve as a pathfinder towards affordable housing. Amenities blocks contain facilities for park users, such as showers, toilets, lockers, and cooking areas.
Contour3D's state-of-the-art 3D printer, Opus One (pictured below), can print a building's external and internal walls in a matter of days. This means that a completed unit can now be measured in weeks, not months, which could also help to solve the housing crisis in the region.
"With our in-house technology and our state-of-the-art 3D printer, we will be able to deliver 3–4 bedroom homes ready to occupy in 6–8 weeks," said Shayne Jessiman, General Manager at Contour3D.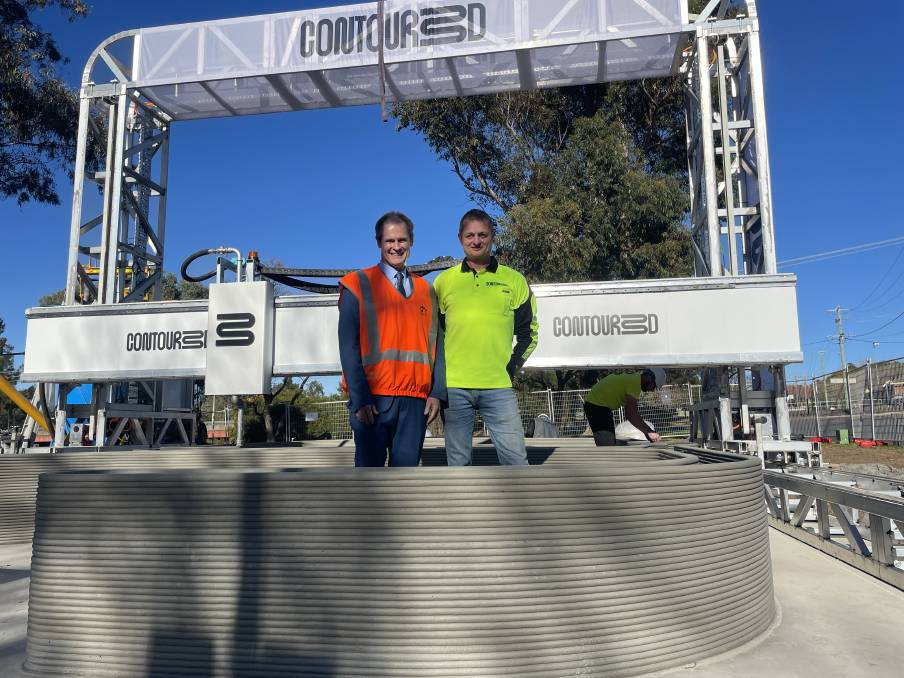 In addition to reducing construction time, 3D printing could also alleviate local trade shortages and strengthen the local economy. The speed and efficiency of 3D printing can address the nation's housing shortfall while contributing to economic growth.
The amenities block being printed in Dubbo is 18.5m x 8m and will use 25 tonnes of Contourcrete, which contains 40% recycled materials. Contour3D added an oxide color to the mix to create efficiency—saving time and cost by eliminating the need for painting.
Contour3D is working with researchers at University of New South Wales to lower the raw material input costs whilst increasing the recycled component to >75%. Contourcrete is a high-performance material with a cured strength of 45MPa. As a result, Contourcrete can deliver high-strength, environmentally friendly housing with a design life of +100 years.
The new amenities building will provide accessibility and increase the number of toilets in Lions Park while educating the community on how this technology can improve social and environmental outcomes for future generations.
Come and let us know your thoughts on our Facebook, Twitter, and LinkedIn pages, and don't forget to sign up for our weekly additive manufacturing newsletter to get all the latest stories delivered right to your inbox.