Netherlands-based VormVrij has just revealed their plans for releasing their new LUTUM v4 series of printers. This successor series to the v3 uses different types of clay as the print material. The new series specializes in pottery, with the ability to print clay figurines, pots and items from 50-80 cm tall. The series comprises of the v4, the v4 MXL and the v4 Dual.
VormVrij began this year under the leadership of Marlieke Wijnakker and Yao van den Heerik, graduates of Design Academy Eindhoven. The team had the admirable mission of wanting to cut down on plastic waste, thus they opted for clay printing instead. The v4's, which they presented at RapidTech + Fabcon in Germany, are the actualization of this ethos.
The v4 is the standard model, the MXL is a version with a larger overall volume, while the dual employs two cartridges, allowing for a mix of clays. The printers can use any possible clay type, e.g. earthware, stoneware as well as porcelain. Print speeds, however, depend on the viscosity of the type of clay. Additionally, as an successor to the v3, this series is larger in terms of build volume, with the v3 at 430 x 420 x 440 mm. The new series, on the other hand, 430 x 450 x 500 (and 800 height for the XML).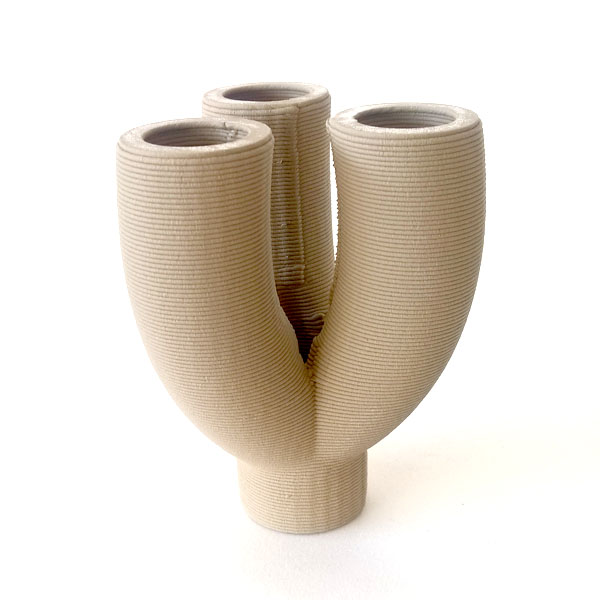 The company has stated that this series makes quite a few technical innovations:
Perfect clay control with the NEW v9-PRO extruder
Two Integrated air pressure controls (also ready for second extruder, dual clay printing)
Heavy build minimal vibration machine
Easy to use Interactive extrusion and speed controls
The printers are due to ship out soon, with the website saying they are up for sale this month.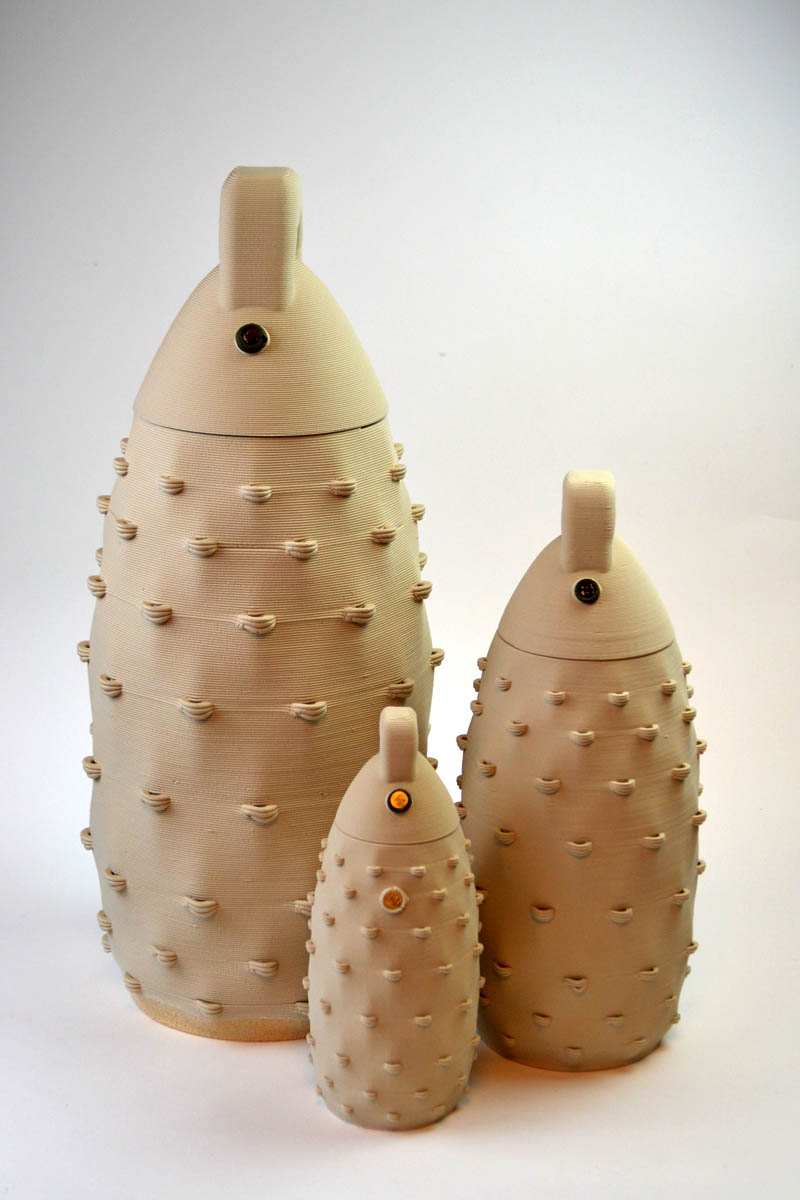 All images courtesy of VormVrij.