Canada-based industrial and professional printer hardware manufacturer Dyze Design has announced the release of the Dyze Design Orthus, a new ultra-precise filament monitoring sensor which might just be the filament detector of your dreams.
That's a bold statement. But read on to find out why it's probably true.
Jack of All Trades
Filament sensors are fairly common devices, and there are a lot of budget options available. But, as the old saying goes, you really do get what you pay for with these things.
Generally, because these things are built to low cost, they are often limited in features. For example, some of those filament detectors are limited by the type of filament they can detect (i.e., clear filament) or they can only detect a runout, not if there's a jam in the extrusion system.
And speaking from personal experience, this writer can say that there are other random gremlins that plague the lower cost sensors. So much so, it is often preferable to simply remove the stock sensor and just run the printer without.
You won't be feeling this way about the Dyze Design Orthus filament monitor however, as their new ultra-precise filament monitoring sensor enables instantaneous detection of both filament runout and jam situations.
And having been built by Dyze Design (who have a track record of making quality pro-level hardware) you can be sure that it won't suffer from the same random gremlins that hamper the reliability of lesser designs. This filament sensor has been through a lot of testing.
Take a look at the Orthus below.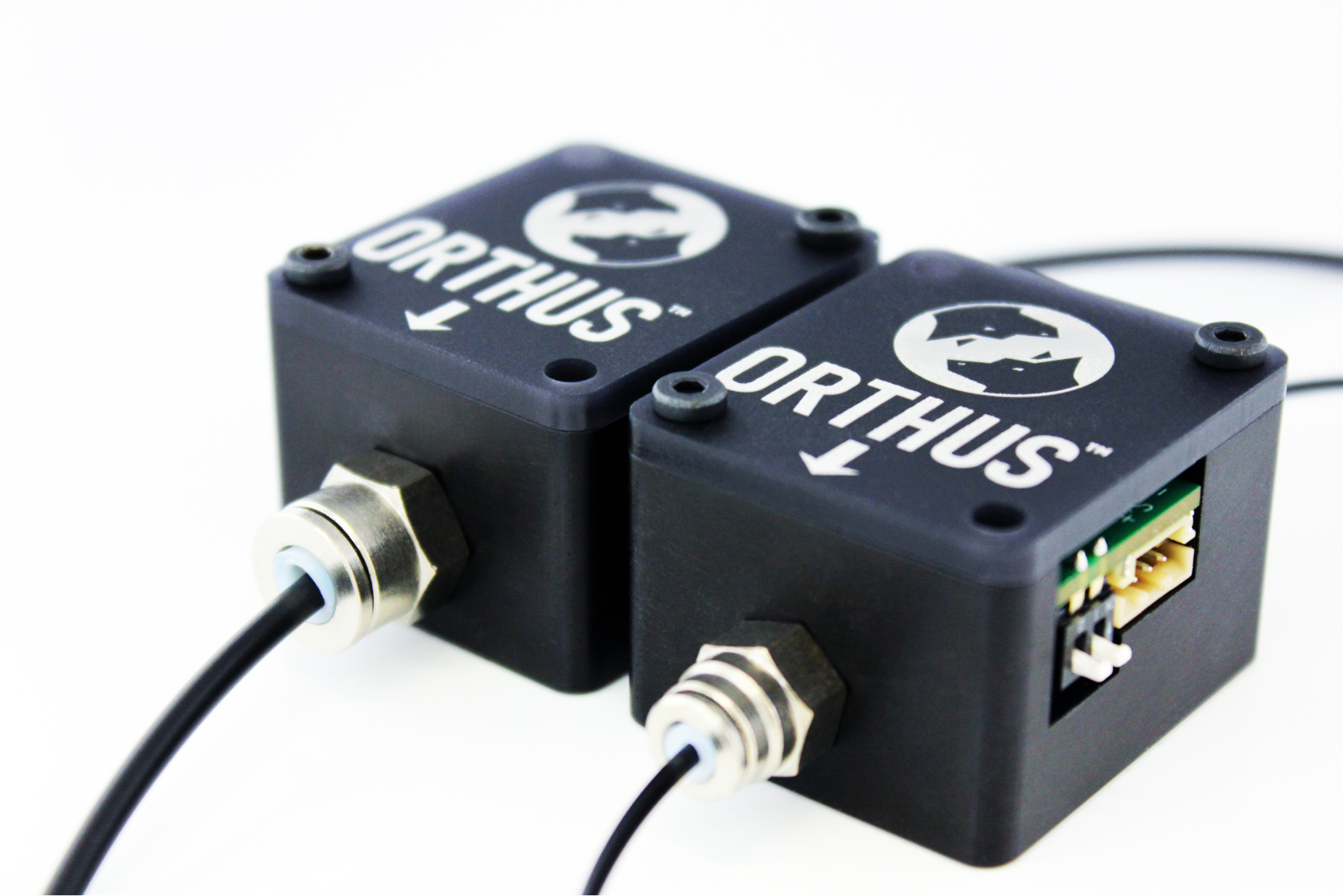 "The polymer industry is moving really fast, " said Philippe Carrier, CTO at Dyze Design.
"More and more new filament types are available each week and we realized that optical sensing technology is not able to keep up.It's the problem we start seeing with our own filament presence sensor, the Sentinel."
This is in reference to Dyze Design's first outing into commercial filament sensors. In 2016, Dyze Design released the Sentinel on Kickstarter. It was one of the first filament sensors on the market that enabled a printer to detect the end of a filament spool, and pause the print to let the user change the filament.
"Having a bit of history with filament detectors, we learned that hassle-free printing also is not only a matter of detecting a runout, it's also important to catch any problems in the extruder, like a jam or a clog." said Carrier.
"Orthus is not some kind of upgraded version of the Sentinel to detect a larger spectrum of filament type. It's a brand-new technology that detects both filament runout and jam. And the magic with Orthus is that detection is instantaneous. There's no buffer or delays."
High Precision Filament Detection
In addition to being capable of detecting multiple issues, with a standard resolution of 9µm, the Orthus is one of the most precise filament detectors on the market.
At that level of precision, it can provide detection and pause prints almost instantly. On top of that, the sensitivity can be manually adjusted. The physical switch allows users to select between resolutions of 9µm, 148µm or 1,229mm, which give enough range for any type of filament.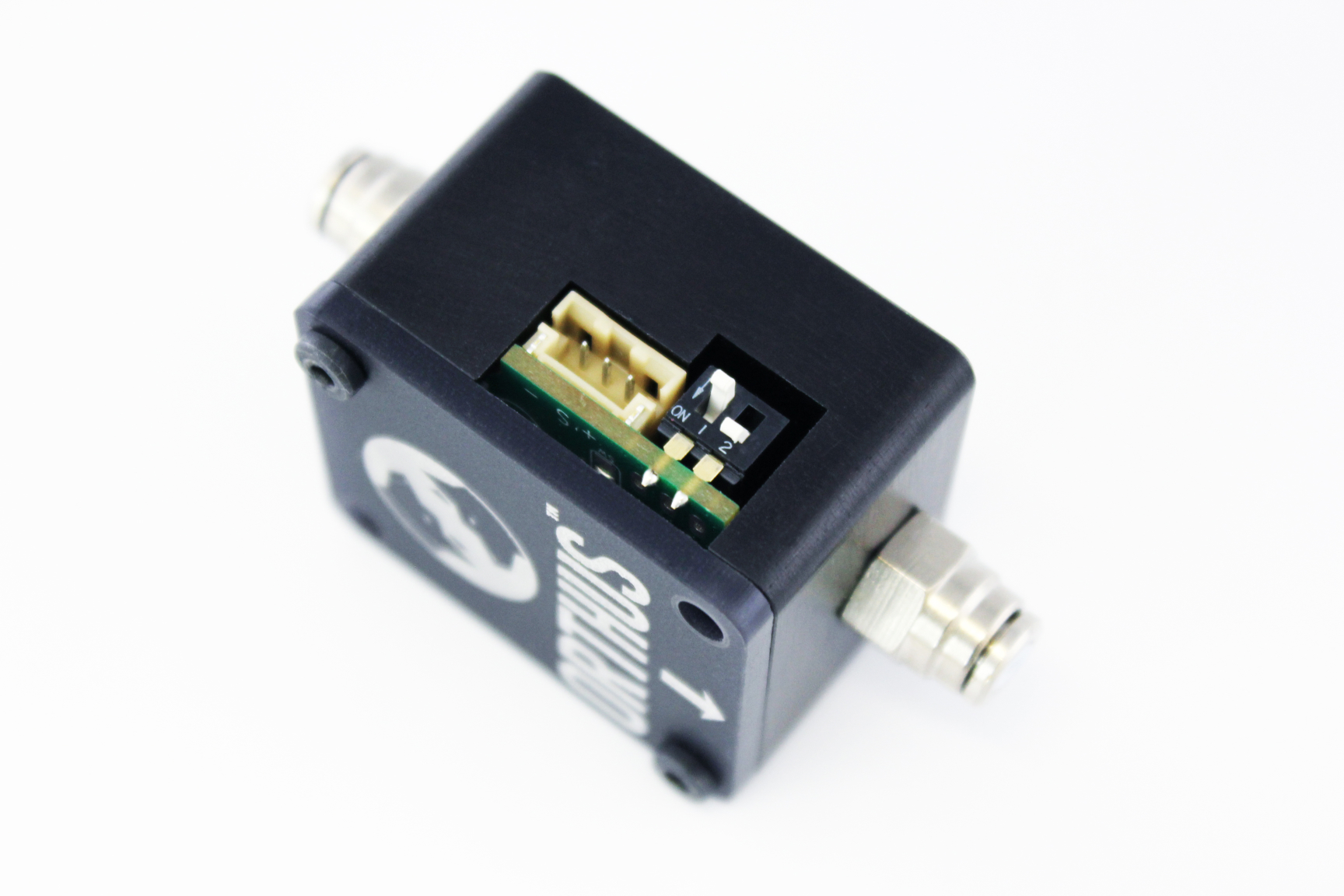 Not only does Orthus excel with any type of filament, it is also suitable for either 2.85 mm or 1.75 mm diameter filaments. It is designed to work with all the filaments currently available on the market, such as PLA, TPU, TPE, PVA, PC, PETG, NYLON, PEEK, PEI, to name but a few.
"Being an OEM for more than 25 printer manufacturers and having a lot of customers in industrial fields, it was really important for us to design a product that would not only work with actual but also upcoming polymers." explained Carrier.
"Orthus provides instant detection for all filaments: flexible, transparent, reinforced or filled filaments, you name it. And we know for sure that it won't be obsolete in a year or two," adds Philippe.
This new filament monitoring sensor is compatible with all open source firmware (i.e., Marlin, Repetier, RepRap firmware, etc.) and can be easily mounted on your 3d printer frame using only two screws. If you need help on how to do that, there is a handy guide to configuring your firmware on the Dyze Design website (here).
Availability
If this sounds all rather good to you and you do indeed have dreams about filament detectors that actually work, then you will not have to wait for much longer to get your hands on one.
The Dyze Design Orthus filament detector will be available on the 8th October 2022, for the price of CA$125, on the company's website.