Sciaky Inc., a subsidiary of Phillips Service Industries, is celebrating the 25th anniversary of its Electron Beam Additive Manufacturing (EBAM) technology. Over the past two and a half decades, EBAM has transformed the additive manufacturing industry by revolutionizing the creation of large-scale metal parts with unmatched speed, precision, and cost-effectiveness.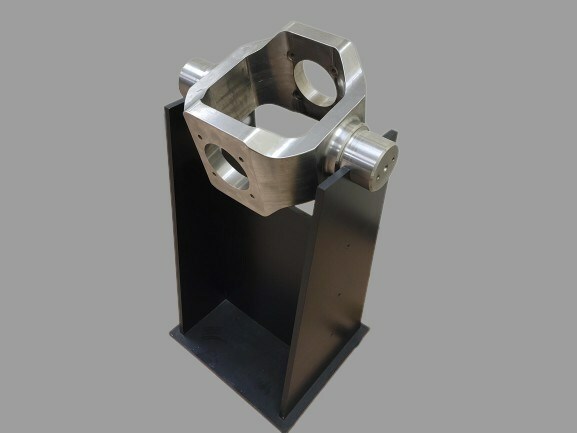 The development of EBAM began in 1997 when Sciaky started researching a new manufacturing process using an electron beam welder and wire feedstock. Formal development began in 1998 with the addition of optics systems designed for the process. The technology, now known as EBAM, became commercially available 10 years later.
EBAM employs a high-powered electron beam to fuse metal wire layer-by-layer, enabling the rapid fabrication of parts up to 6.35m x 2m x 1.8m in size, at deposition rates of up to 18 kg of metal per hour. This remarkable speed has made EBAM a game-changer for industries such as aerospace, defense, oil and gas, and automotive.
The technology offers numerous benefits to manufacturers, including reduced material waste, shorter lead times, and increased design flexibility. By using wire feedstock instead of powder, EBAM minimizes waste and cost, leading to significant savings. The ability to fabricate near-net shape parts reduces the need for costly post-processing and machining, optimizing production time and costs.
EBAM has enabled manufacturers to create complex geometries and lightweight designs that were previously unattainable. It has been leveraged by renowned organizations like Lockheed Martin, Airbus, and the US Military to produce large-scale, high-quality parts with exceptional precision, speed, and reduced production costs.
As Sciaky celebrates this milestone, the company remains committed to advancing the field of additive manufacturing. Its dedicated team of engineers and researchers continues to explore new materials, enhance deposition rates, and expand the size of build envelopes to meet evolving industry demands.
Come and let us know your thoughts on our Facebook, Twitter, and LinkedIn pages, and don't forget to sign up for our weekly additive manufacturing newsletter to get all the latest stories delivered right to your inbox.