Elvis has a new biopic movie by Bas Luhrmann out this week. So that's an excuse to talk about the story about how Elvis' car was restored to its former glory thanks to 3D printing.
When you think about cars associated with The King of Rock n Roll, you may not know that Elvis Presley was a big fan of BMW cars, and one in particular.
Elvis spent some time in Germany where he served in the military, and he became acquainted with the 1957 BMW 507 roadster.
He purchased a used model for just $3,750 which had previously won a hill climb event during its existence as a race car. It was originally painted in white, as you can see in the hillclimb picture below.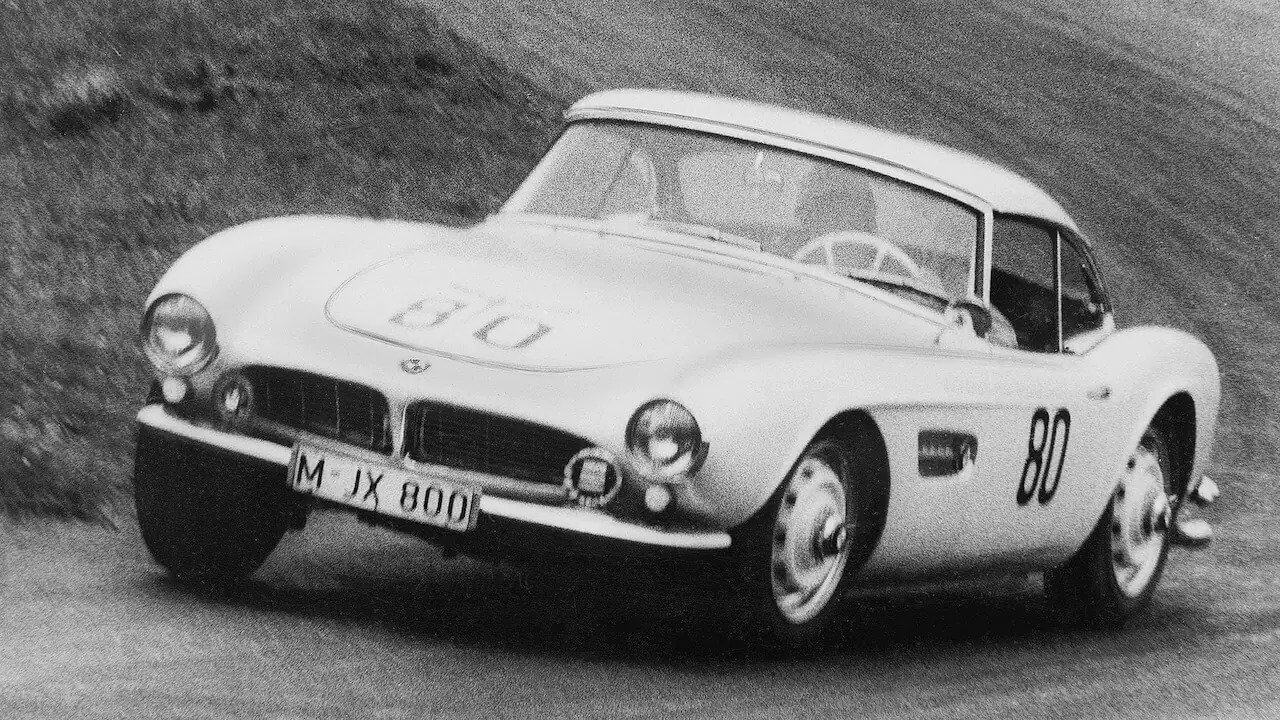 After his time in Germany was up, he returned to the US and took his roadster with him. It was changed to a red colour at the King's request due to his annoyance at female fans smearing the white roadster with lipstick, according to BMW.
He then sold the car (as he did with many of his cars) and it ended up trading hands between a few owners including a custom car enthusiast and an aerospace engineer. The car had picked up a few modifications along the way (including a Chevy v8 engine), then seemed to disappear off the radar around 1974.
And for decades, that was it. The car entered almost mythical status in classic BMW circles, and people just wondered what happened to it. The hype and prestige around this vehicle naturally increased its value…
The car resurfaced in 2014 after spending nearly 30 years in a pumpkin shed, and shortly after, it was handed over to the BMW museum in Munich for an inspection, and a little stint on display.
Afterwards, it was passed over to the BMW Group Classic Center for restoration.
You can see the barn-find BMW in the image below, as it was found in a pumpkin factory.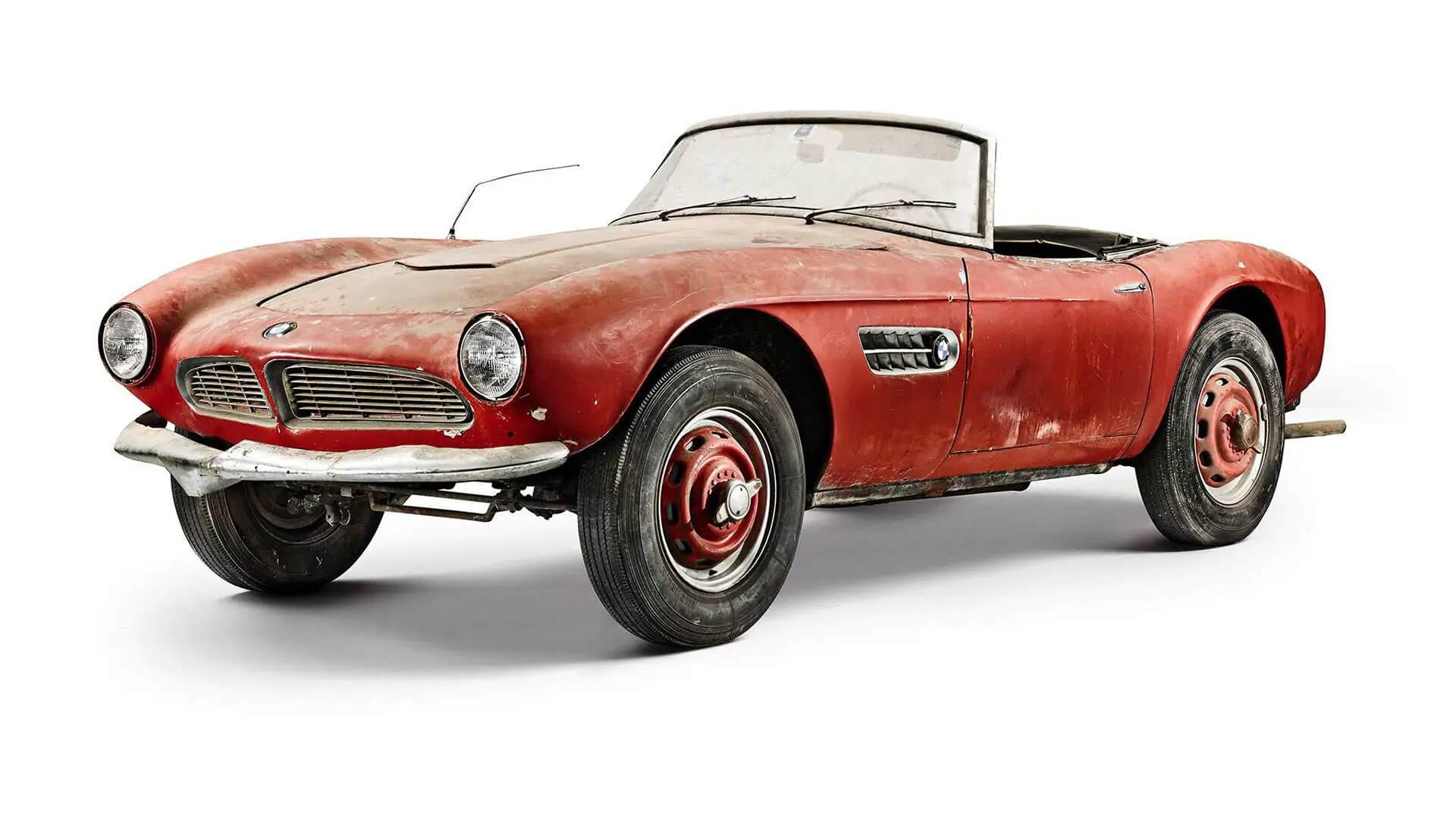 This particular model began production in 1956 and ended in 1959. Only 253 models were sold, largely due to the high price, which put it out of reach for the vast majority of humanity.
And so, getting parts for it is impossible, even if you work for BMW. The car was not mass produced, and so there was never a large inventory of spares created for this car.
If there's one thing we know about additive manufacturing, it's that it's great for recreating legacy/obsolete parts, and so that's exactly what BMW did.
After fully restoring the bodywork, there were still ancillary parts from the car that needed replacing, either due to wear or due to being missing. The window wipers and door handles had ceased being manufactured decades ago, and so they relied on AM to fabricate them.
First they used existing parts (presumably the opposite sided part was still available) and took 3D scans of the components.They were then fabricated using 3D printing, enabling the car to be fully restored to its former glory.
There are no close ups of the printed parts sadly. But you can see the old windscreen wiper in the image below.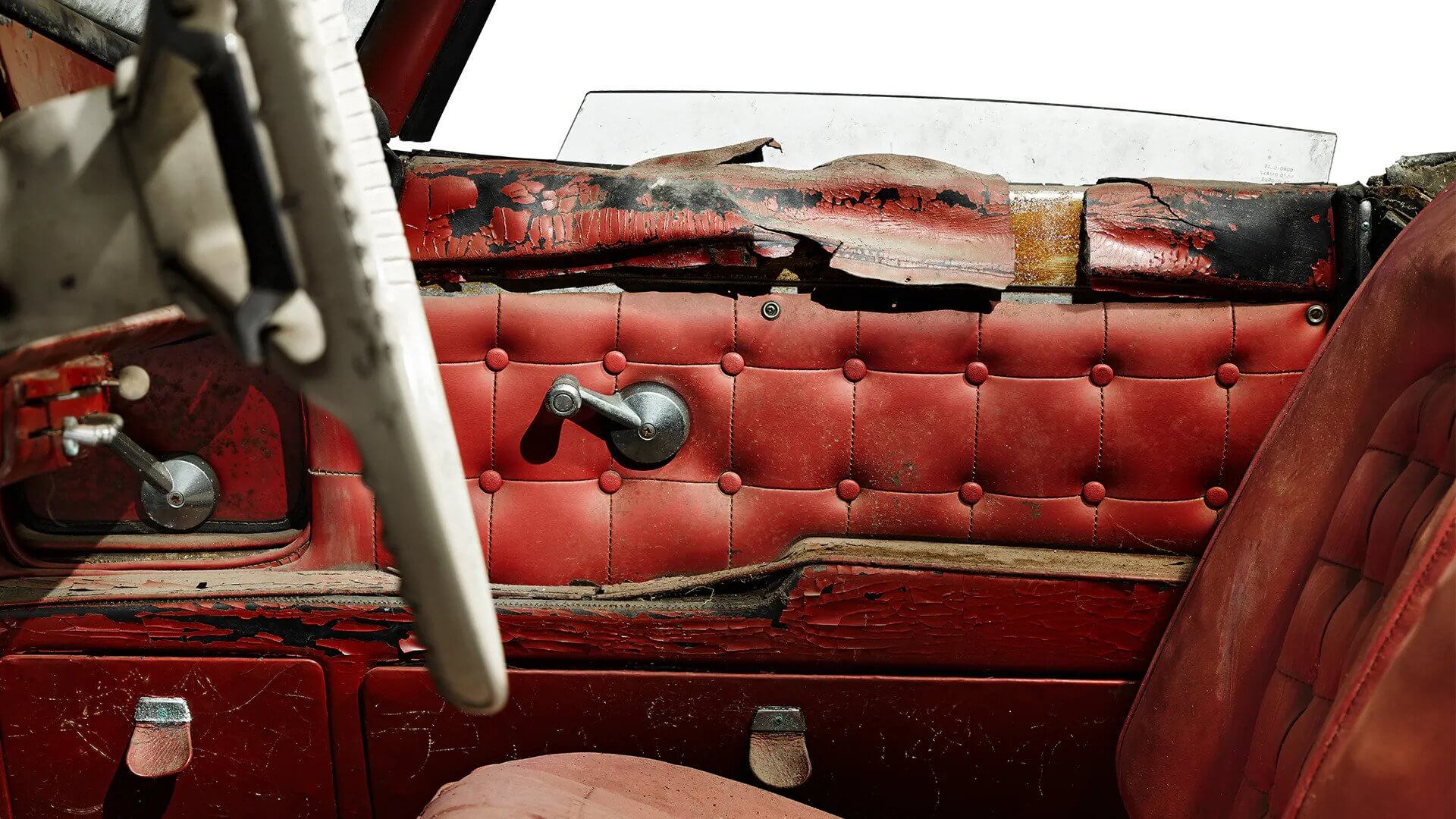 And if you squint very carefully, you can see the 3D printed windscreen wipers in the restored car below.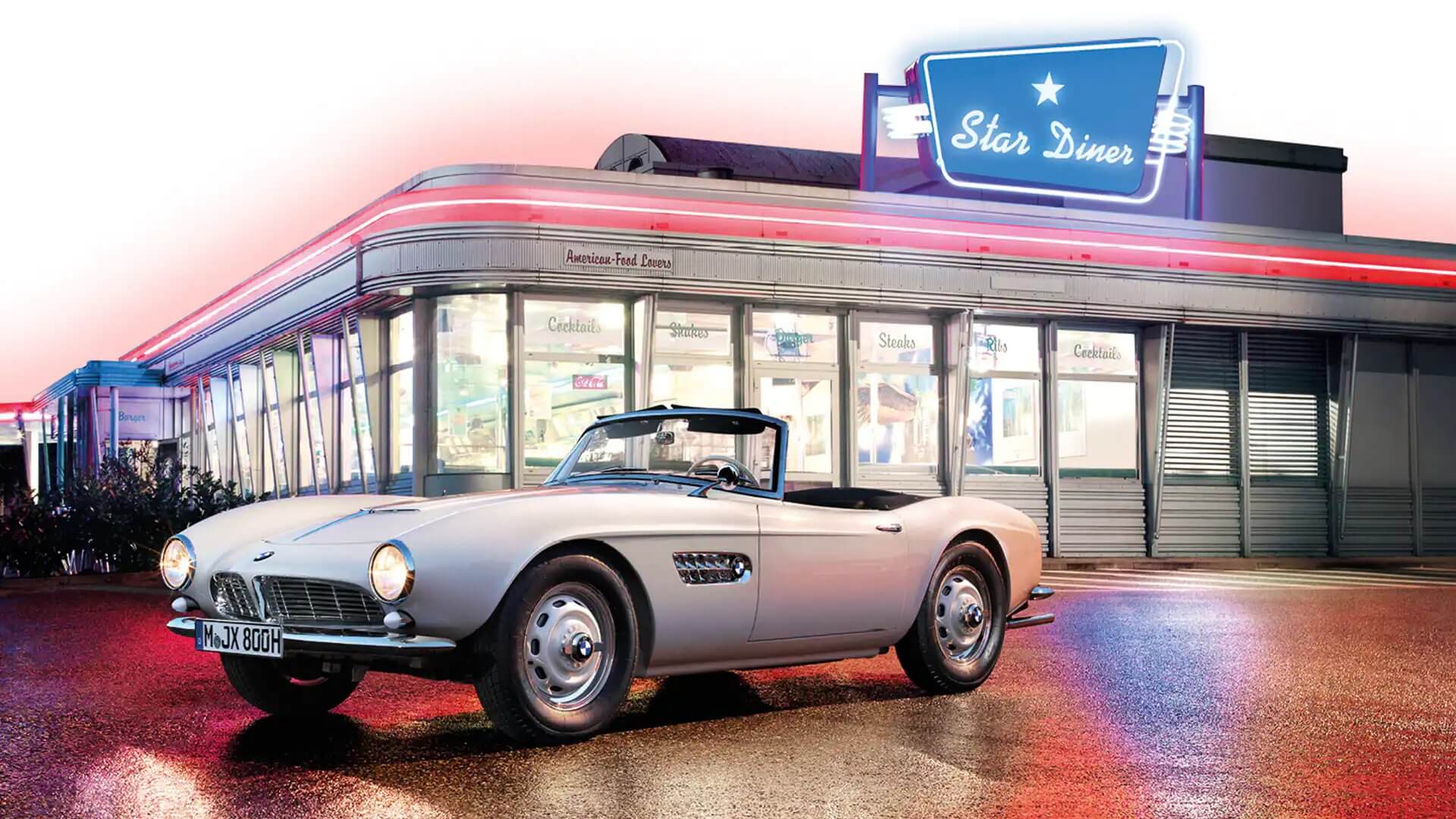 As to the car's current fate, it is now estimated to be worth over $9,000,000 dollars and is apparently spending its days on display at the BMW Museum in Munich.
That's not bad for a car once purchased by The King for just $3,750 USD.
And while his own history with the car no doubt increased its value, other surviving 507s have fetched up to 2.5 million USD.