Fort Bragg resident and civil engineer, Michael Butler, has won the Most Innovative Product Award at the 2023 World of Concrete International Exhibition. His 3D-Admix product for concrete, developed over 14 years, outshined competitors, including BASF, one of the largest corporations in the world.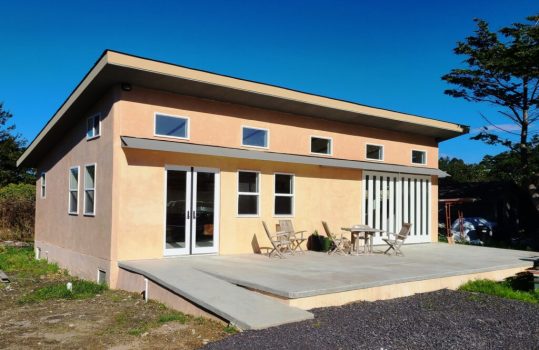 3D-Admix is an organic additive that significantly alters concrete, making it easy to shape and simplifying the process of constructing vertical walls. Unlike traditional methods, Butler's product requires no forms, enables thinner walls, uses less concrete, and accelerates slip forming. Additionally, the 3D-Admix eliminates the need for specialized mortar, reducing costs and CO2 emissions. This innovative solution is ideal for applications such as basement construction, elevator shafts, wind turbine towers, and disaster-resistant housing.
Butler's modified concrete outperforms conventional concrete, showing no cracking or shrinkage. Enhanced thermal performance prevents condensation in walls and retains heat without the need for wood or steel in the wall structure. This achievement addresses the three competing factors in construction: affordability, thermal performance, and structural performance.
By revolutionizing the construction sequence, Butler's 3D-Admix can facilitate a warm and dry building. Windows, doors, electrical outlets, rain screens, and insulation can be set in place before the layered concrete process, eliminating the need for cutting afterward and creating new gaps to seal.
Butler has applied for patents in the United States and Europe, aiming to transform the concrete construction industry with his groundbreaking 3D-Admix.
For more information about the additive and process, head on over to this website.
Come and let us know your thoughts on our Facebook, Twitter, and LinkedIn pages, and don't forget to sign up for our weekly additive manufacturing newsletter to get all the latest stories delivered right to your inbox.