LIMBER Prosthetics & Orthotics, a California-based startup company, aims to address the problem of lack of proper prosthetics for amputees by using 3D printing to produce complete one-piece prosthetic limbs. The company is a spin-off from University of California, San Diego.
The traditional method of building custom prosthetics is time-consuming, expensive, and cannot be easily scaled. LIMBER's process involves 3D scanning the residual limb and supplementing the scan with manual dimensions.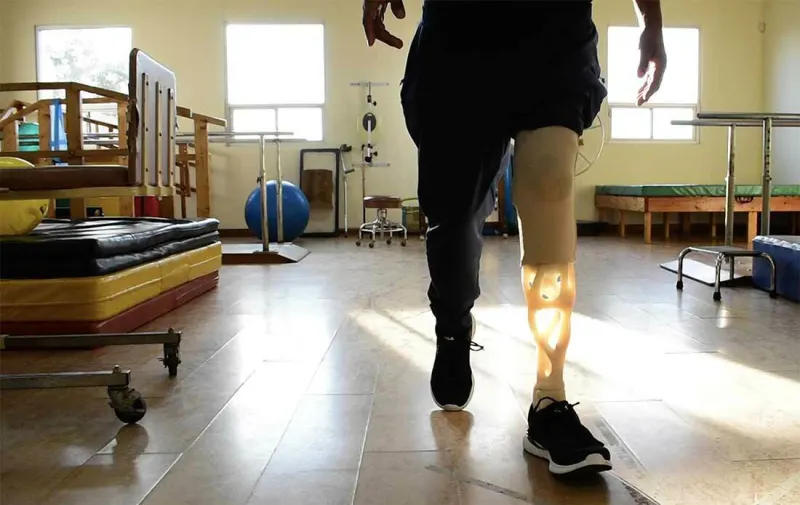 "To begin, we scan the remaining leg with the facial recognition camera on the iPhone (model 10 or later). With that scan, we construct a model of the limb," said Joshua Pelz, a former PhD student at UCSD.
"But, added De Vivo, "It's not only the scan that gets used to design the missing limb — we use that as a starting point for the geometry. A certified prosthetist on our team takes manual dimensions to supplement the scan, and only then designs the prosthetic leg. The prosthetics need to be personalized to account for individual issues. So, it needs to be designed by a person with knowledge about what a prosthetic limb should look like for that specific person."
After scanning and modification, the data is then sent to the LIMBER cloud, where it is designed by a team of technicians and certified prosthetists. The design is then printed and shipped to the prosthetic clinic.
LIMBER's business plan is to sell its personalized prostheses in developed countries while providing its services for developing countries at discounted prices or for free.
The goal for LIMBER is to be selling 3D-printed prosthetic limbs in the US in Q1 2024. To date, they have printed legs for 15 people and did not have to re-print any of them.
Come and let us know your thoughts on our Facebook, Twitter, and LinkedIn pages, and don't forget to sign up for our weekly additive manufacturing newsletter to get all the latest stories delivered right to your inbox.