Equipmake, a UK-based company specializing in electrification products for battery-electric vehicle drivetrains, is set to showcase its groundbreaking Ampere-220 e-axle system at Battery Show Europe. This innovative system, designed for high-performance electric vehicles, combines 3D printed electric motors, power electronics, and an integrated transmission system in a compact unit that directly powers the vehicle's axle.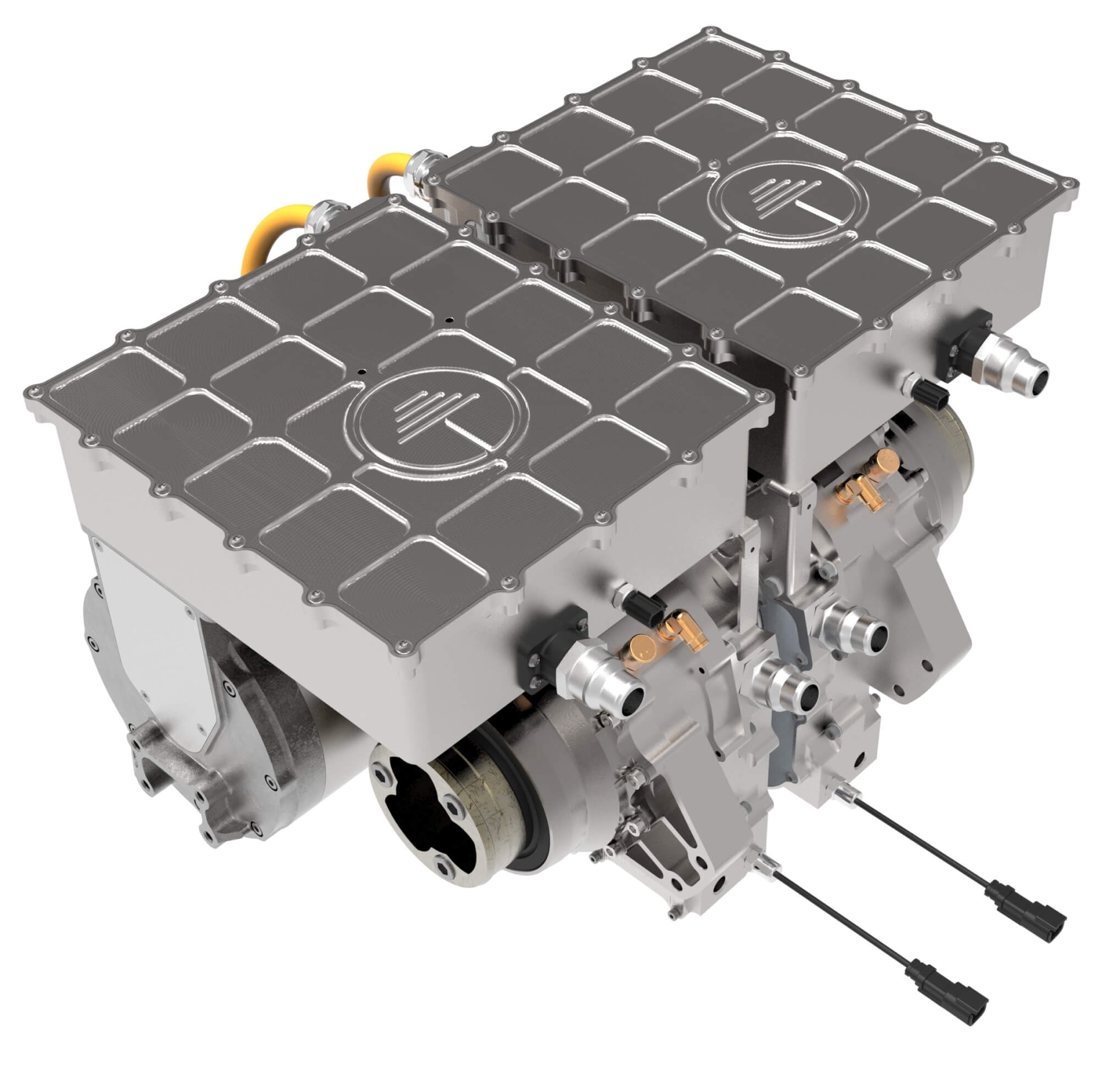 At the core of the e-axle is the Ampere electric motor, featuring a spoke rotor design that has gained recognition in the Ariel HIPERCAR and Equipmake's APM motor. The Ampere motor is lightweight, efficient, and cost-effective, with a peak power of 220kW and a maximum motor speed of 30,000rpm. With a weight of under 20kg, it boasts an impressive power density of 11kW per kg, more than twice that of a conventional electric motor.
This exceptional performance is made possible by utilizing additive manufacturing to 3D print the motor's metal structure, optimizing its design and reducing weight.
In addition to the advanced electric motor, the Ampere-220 e-axle incorporates all necessary power electronics, including Equipmake's high-performance silicon carbide-based inverter, as well as an integrated transmission system. The result is a state-of-the-art, lightweight, and highly compact electric drive system that is ready to be integrated into high-performance electric vehicles.
The Ampere-220 e-axle is initially being introduced in a twin-motor configuration, offering 440kW peak power per axle with a total weight of just 85kg. However, Equipmake also has the capability to develop a single-motor e-axle application, delivering 220kW of peak power per axle.
Come and let us know your thoughts on our Facebook, Twitter, and LinkedIn pages, and don't forget to sign up for our weekly additive manufacturing newsletter to get all the latest stories delivered right to your inbox.