Over the past decade, Europe has emerged as a frontrunner in the world of 3D printing, with patent applications in this technology skyrocketing. According to data from the European Patent Office (EPO), additive manufacturing has experienced eight times faster growth than the average of all technologies.
The EPO, responsible for examining and granting European patents, reveals that patent families related to 3D printing grew at an astonishing average rate of 26.3% per year from 2013 to 2020. This growth rate is an impressive eight times higher than the average across all technology sectors during the same period.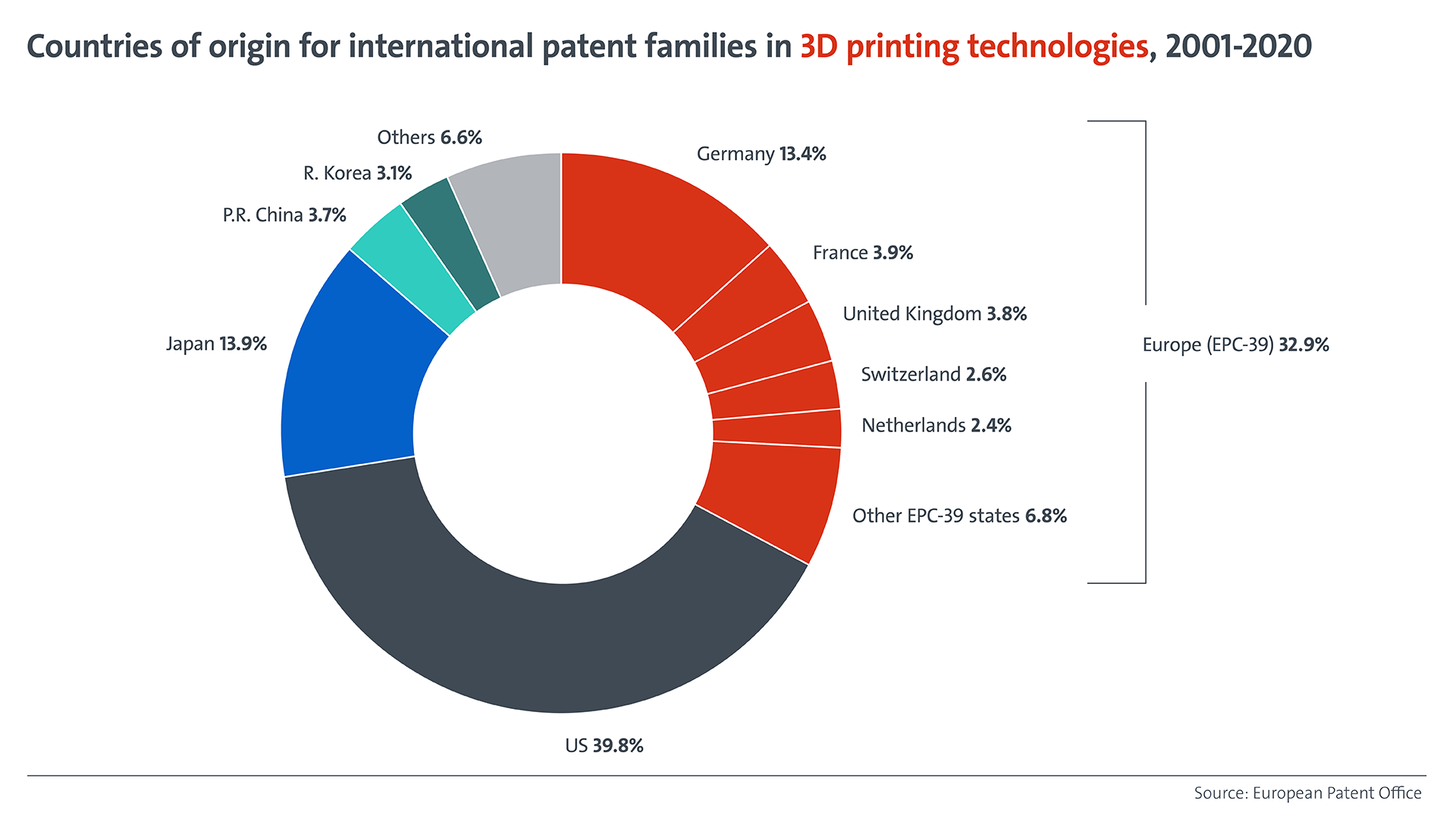 Europe, in conjunction with the United States, leads the global race for 3D printing innovation. Together, they account for over 70% of all international patent families in 3D printing since 2001, with Europe claiming a substantial 32.9% share. Germany is the prominent player in Europe, contributing 41% of the continent's share, followed by France at 12%.
"With this study, we're taking a global perspective on the 3D printing revolution using international patent data to report on the scope and implications of this technology trend," said EPO President António Campinos.
"Europe secured four of the top ten spots for research institutions in additive manufacturing innovation. This bodes well for the future since technical progress in this field often stems from the cutting-edge research in these institutions."
One noteworthy trend is the diversification of the 3D printing market, with a surge of startups alongside established engineering companies. While 3D printing has applications across numerous industries, nearly 20% of all patents between 2001 and 2020 were in the health and medical sector, emphasizing its value in creating patient-specific implants and anatomical models.
Come and let us know your thoughts on our Facebook, Twitter, and LinkedIn pages, and don't forget to sign up for our weekly additive manufacturing newsletter to get all the latest stories delivered right to your inbox.