John Michael Mauleon, a Filipino expat living in Dubai, underwent a groundbreaking 3D printed surgery to remove a facial tumor. Before the procedure, Mauleon was filled with anxiety and worried about his future, particularly if his 6-year-old daughter would still recognize him. However, a multidisciplinary team of doctors at NMC Royal Hospital in Dubai used innovative 3D technology and free flaps to restore both the appearance and function of Mauleon's jaw.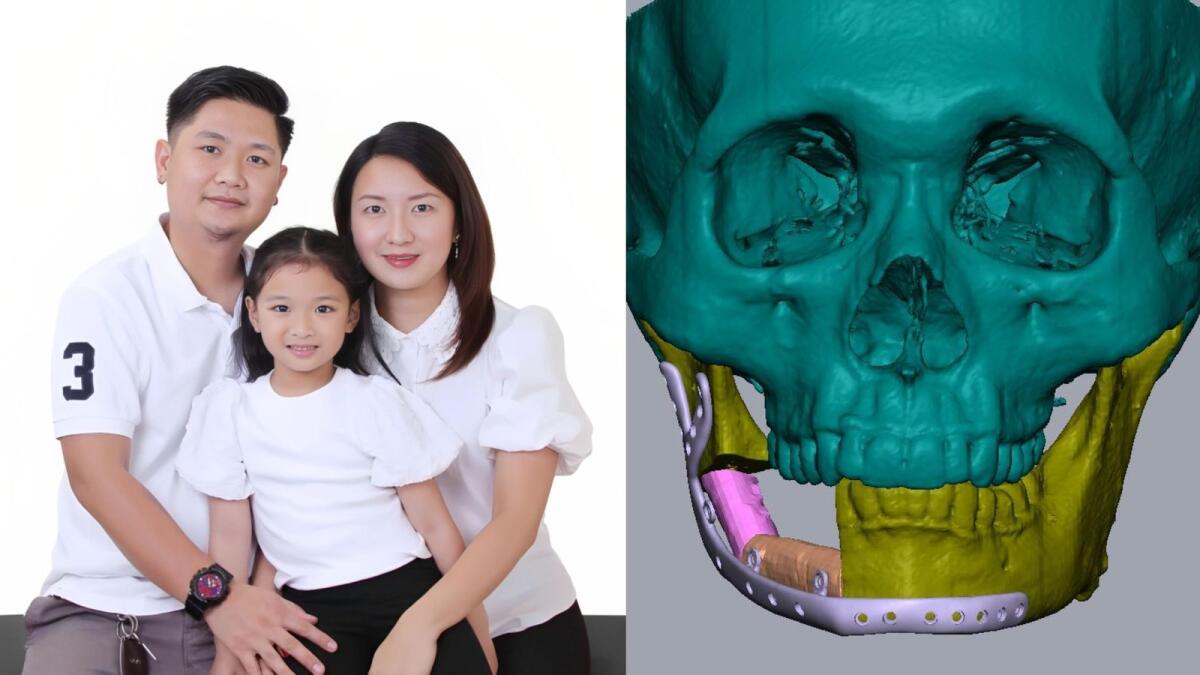 Led by Dr. Bhushan Jayade, the team meticulously planned the surgery using CT scans and created a detailed model to ensure precise removal of the tumor. In the past, surgical excisions of jaw tumors were less precise, often resulting in unsatisfactory outcomes. But with 3D printing technology, the team could accurately plan the resection and replicate the planned cuts during surgery, improving facial symmetry, aesthetics, and functionality.
The use of 3D printing technology and reconstruction plates shaped to match the removed part resulted in exceptional cosmetic and functional outcomes for Mauleon. The surgery, which took around 5-6 hours, reduced operating time and delivered tremendous postoperative results.
NMC Royal Hospital has successfully treated over 50 patients with facial tumors using 3D printing technology and free flaps in the past five years. This cutting-edge technique has also been effective in addressing facial deformities caused by trauma. In Mauleon's case, titanium implants sourced from India were used for jaw reconstruction.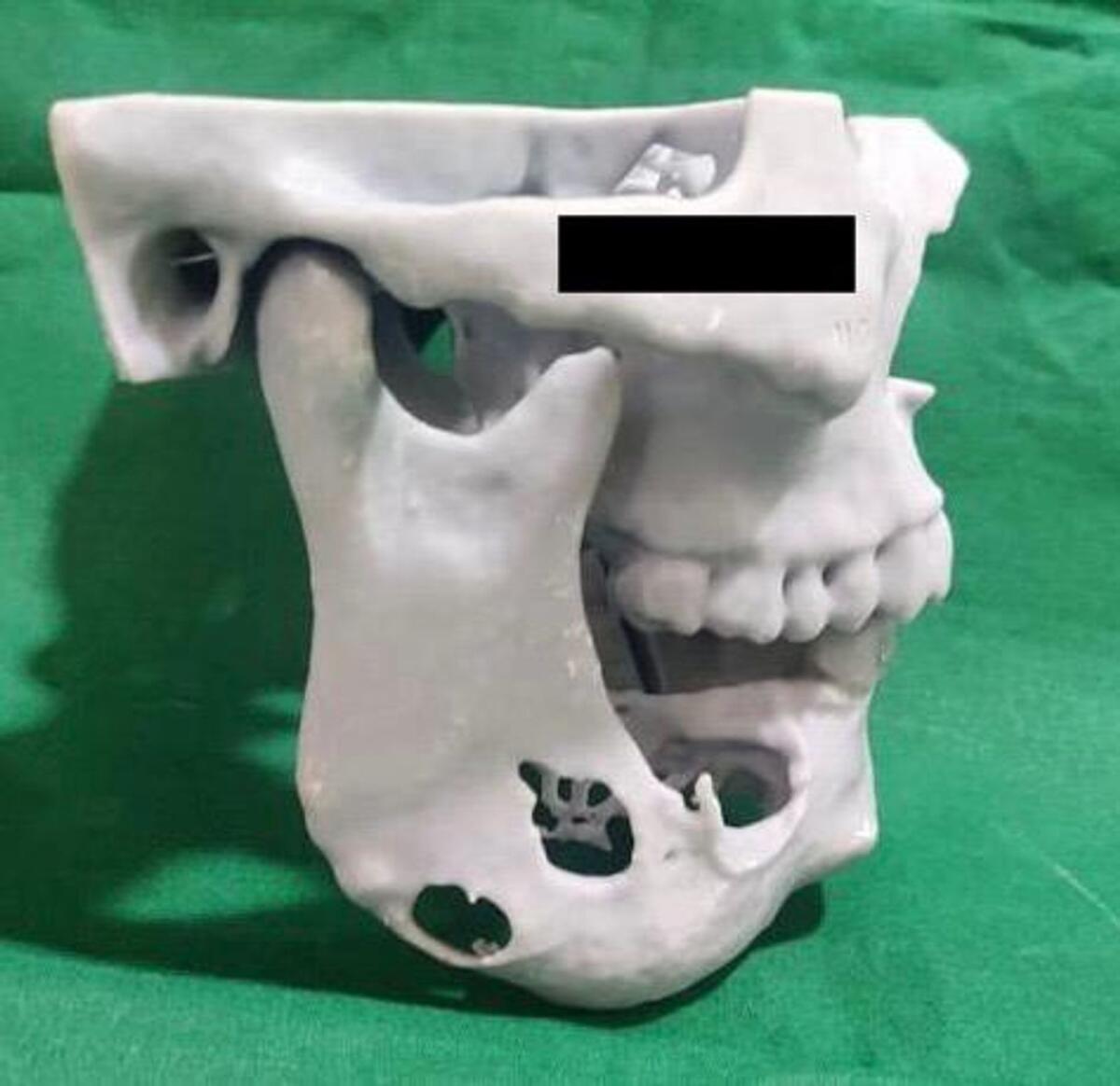 "They not only provided me with a successful surgery but also restored my hope and confidence. Thanks to their use of advanced 3D technology and free flaps, I can now eat normally, and my facial appearance is almost unchanged. My daughter recognised me immediately, and I can happily return to my job at the coffee shop. I cannot thank the doctors and hospital staff enough for giving me a second chance at life."
Mauleon expressed his heartfelt gratitude to the medical team for their exceptional care and expertise. This innovative approach not only gave him hope but also offered a solution to others facing the devastating impact of facial tumors.
Source: khaleejtimes.com
Come and let us know your thoughts on our Facebook, Twitter, and LinkedIn pages, and don't forget to sign up for our weekly additive manufacturing newsletter to get all the latest stories delivered right to your inbox.