nScrypt's 3Dn-1000 FiT platform (Factory in a Tool) is far more than just a 3D printing device. As the name suggests, it is a full factory all in one place. To be precise it takes care of 3D printing, milling, polishing, pick and place and post-processing in one neat package. So, it's no surprise that nScrypt are now providing the FiT platforms to a variety of US Army bases as per an agreement with the military.
"nScrypt is proud to work side by side with the Army to enable the warfighter. nScrypt has now delivered a total of 6 FiT systems to multiple Army bases and labs. This 1-meter tool continues to add fast, precision Direct Digital Manufacturing capabilities inside the DoD [dept. of defence]," said Ken Church CEO of nScrypt.
The US Army has been clear about their increased support and budget for 3D printing and new tech. They have stated that the use of 3D printing will help save costs and time, while providing key components to inaccessible areas.
FiT Platform's Capabilities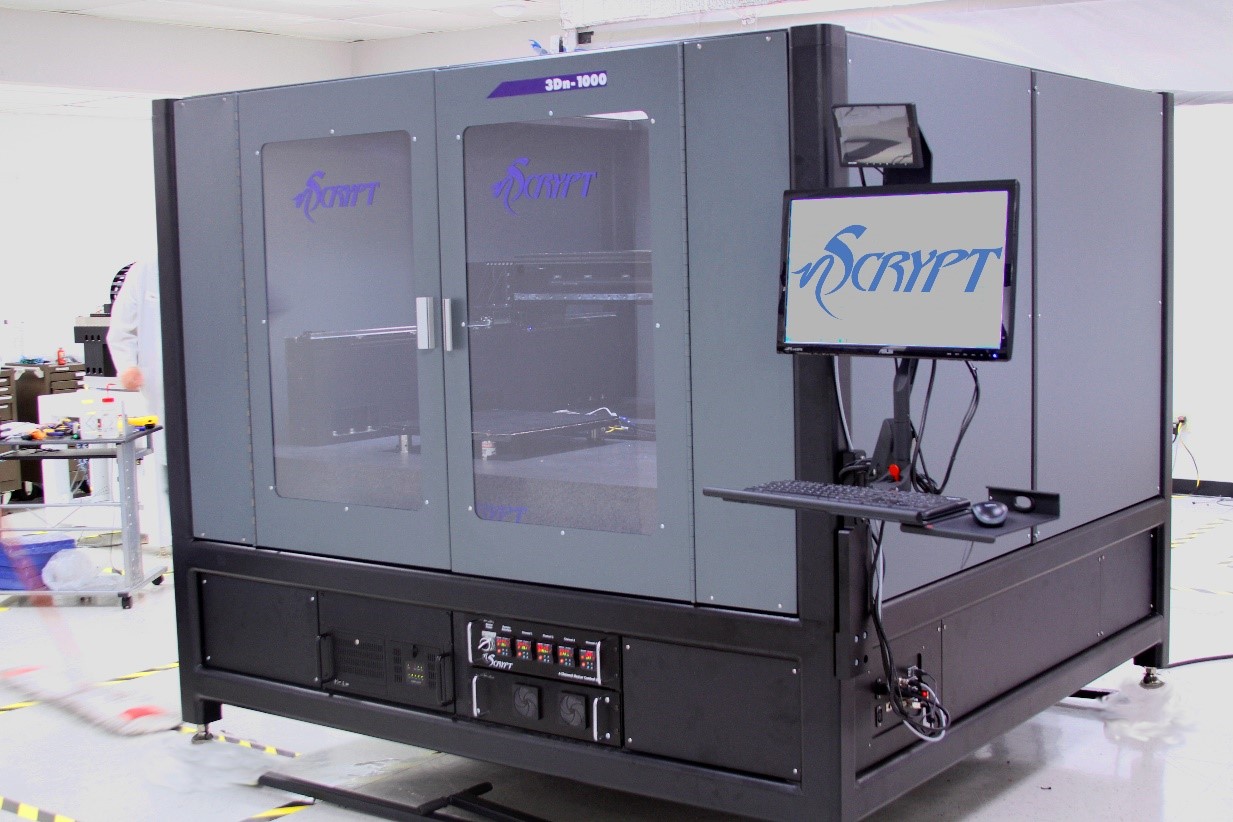 The FiT platform certainly has a lot of potential functionality for military purposes. nScrypt claim it can digitally fabricate anything from 2D and 3D printed circuit structures to biological structures. The FiT platform runs 5 tool heads simultaneously with one meter of XY movement. The head travels at a staggering speed of up to 1 mps on a high-precision linear motion gantry.
The 3Dn-1000 is about 7'5"x7'4"x6'9" and approximately 6 tons in weight. That might seem like a lot but, as mentioned ad nauseam, the machine is practically a whole factory system. The tool heads can print a variety of materials including composites and continuous carbon fiber. However, for the more out-there materials, the FiT platform has a hopper can expand the material palette further.
The FiT tool presents one of the most cutting edge industrial systems. Its ability to feature such a wide range of technology while being compact is a true sign of how far hybrid manufacturing technologies have come.
Featured image courtesy of nScrypt.