Flashforge has announced the release of their new dual extruding printer with a heated chamber, named the "Creator 4".
The Creator 4 comes in a variety of dual-extruder configurations enabling side-by side printing of duplicate parts for faster printing of larger production runs for a range of filaments.
As you can see in the picture below, it also has a nice aesthetic about it with its stainless steel body.
This is not surprising, as Flashforge have traditionally made printers that look more like household appliances than your average printer manufacturer. Enclosure design is clearly a strong point for Flashforge, and the new design highlights this, as you can see.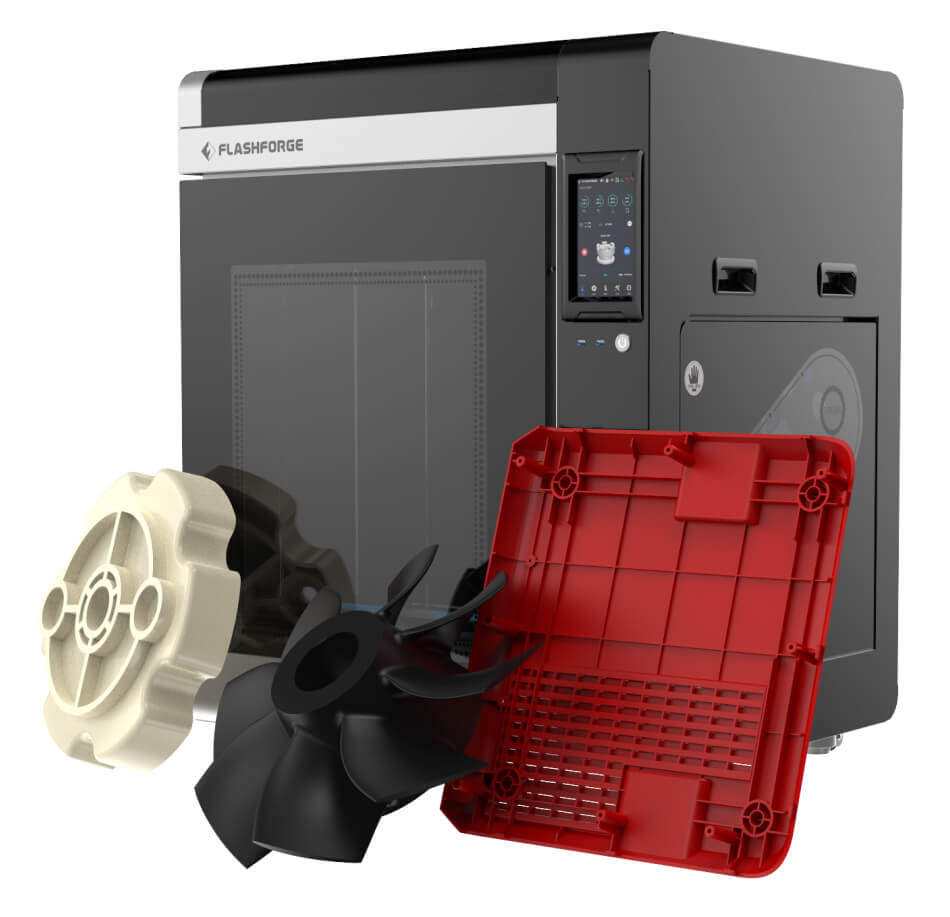 It is a pretty machine, no doubt about it. But there is more to it than mere aesthetics.
Let's take a look under the steel hood and see what makes the Creator 4 special and unique.
Under the Hood
First up, that pretty chamber isn't just for show. It is a heated build chamber and it maintains a toasty temperature of 65 °C to control the environment and reduce warpage.
The chamber has a build volume of 400mm (L) x 350mm (W) x 500mm (H), which according to Flashforge, is suitable for meeting the printing needs of most manufacturing parts.
The Creator 4 not only comes with dual extruders, but they are independent dual extruders (a.k.a the Flashforge IDEX system), meaning that they are mounted separately and can print identical parts in parallel, meaning increased output for particular scenarios.
You can see the dual independent extruders in the image below.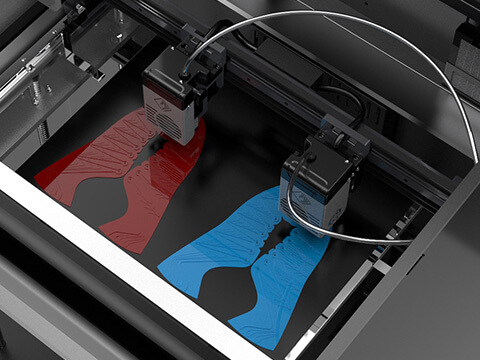 While printing the same model in batch, the output is doubled, which makes it a better choice for mass production of the same part.
Creator 4 comes in three different variants for extruding different materials, and each model comes with 2x copies of the same extruder, although specific extruders can be ordered direct from Flashforge should they wish to try new combinations.
The three extruder variants are the Extruder F (for flexible filament printing), the Extruder-HT (for engineering plastics) and the Extruder-HS (for carbon fiber composite filaments). You can see what they look like in the image below. As mentioned, each variant of printer comes with 2 matching extruders, depending on the customer's choice.

The Extruder-F is capable of printing TPU85A / TPE / TPB / TPC, with max extruder temp to 265 °C. The Extruder-HT prints PLA / PETG / PC-ABS / PAHT / ABS /ASA / PP / PA / PC, with max extruder temp to 320 °C. And for the Extruder-HS, with a max extruder temp to 360 °C, it enables users to print PACF / PET-CF / PP-CF / PA-GF / PC-ABS / PP-GF / PPS-CF / PPS.
As mentioned before, the Creator 4 comes with a heated chamber of 65C which ensures warp-free and crack-free printing, and reduces the number of failed builds due to such issues when printing at lower temperatures, such as room temperature.
The whole shebang is powered by 4x ARM 64-bit Cortex A53 processors with silent drivers, providing a superfast and quiet response.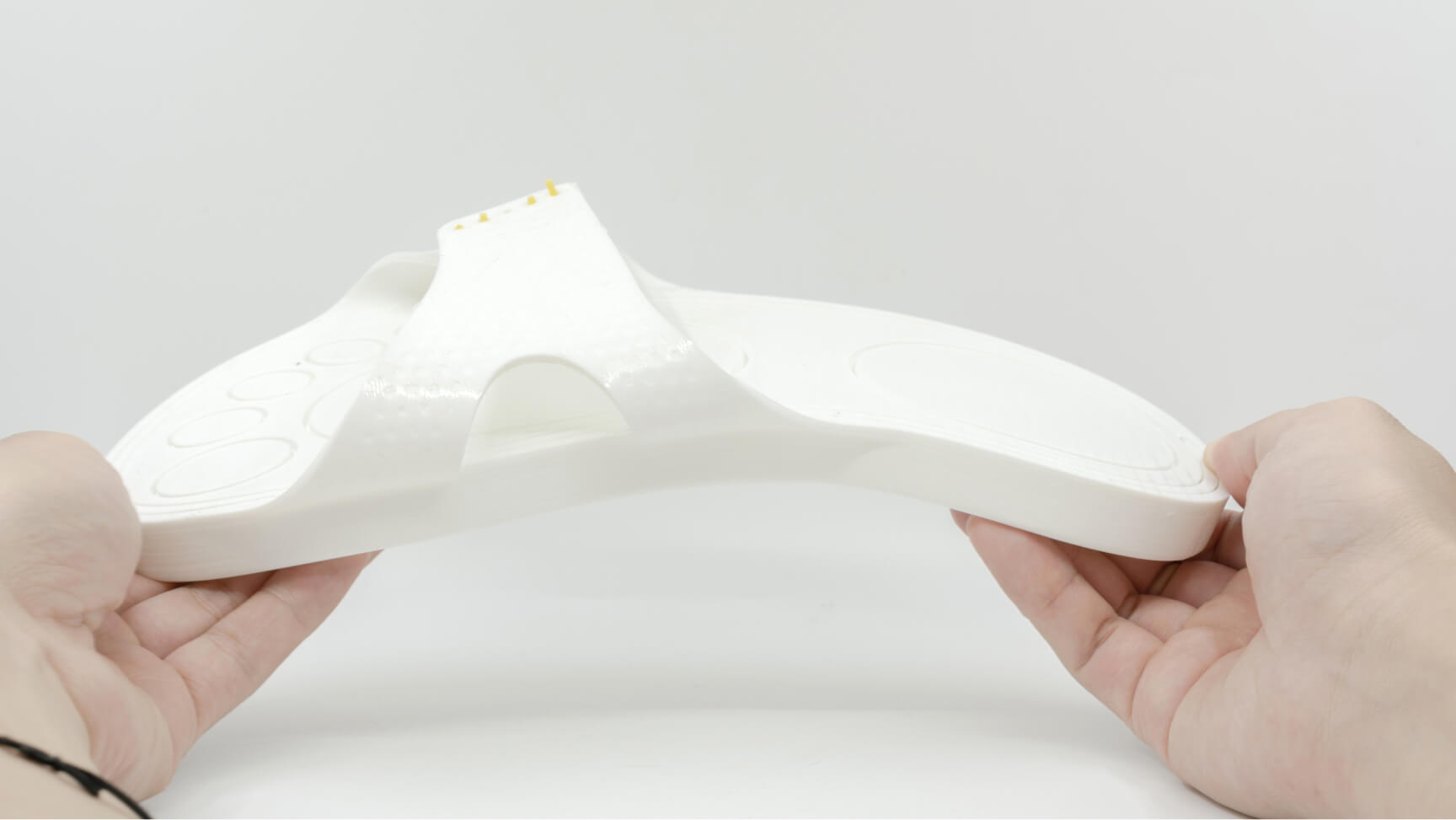 The stainless steel body not only looks fancy, but guarantees the stability of the printer, reduces printing jitter, and ensures sustainable and efficient operation.
The steel body houses high-precision linear guides on the XY axes ensure the printing accuracy of the XY axes, and guaranteeing accurate duplicates when printing components side-by-side at the same time.
In addition, the brand new S-type motion control achieves smoother start and stop, more accurate positioning, and superior printed model accuracy.
The end result is a machine of high reliability, smooth moving parts, precise operation, and good heat dissipation performance. This all amounts to an aesthetically pleasing and dependable machine that is capable of over 5000 hours of stable and continuous printing: perfect for those wishing to scale up their printing output for small to medium scale industrial and commercial applications.
If you would like to know more about the new Creator 4 from Flashforge, then you can head on over to this link for further information.