IperionX, a leading provider of titanium components, has announced a Scope of Work (SoW) agreement with Ford Motor Company. This collaboration stems from their joint efforts in designing, testing, and manufacturing high-quality titanium parts for future Ford Performance vehicles. Ford Performance is Ford's division dedicated to high-performance and racing, with ambitions to compete in various prestigious events like Formula 1, Le Mans 24 hours, WRC, Baja 1000, and NASCAR.
The agreement follows a rigorous program of quality and strength testing conducted on IperionX's low-carbon, circular titanium metal offering. Ford's Sustainability and Advanced Materials divisions have verified IperionX's titanium against the required ASTM International parameters. Additionally, the titanium components produced by IperionX will undergo a comprehensive "finishing study" to evaluate potential surface finishes and guide the final design and unit costs of the parts.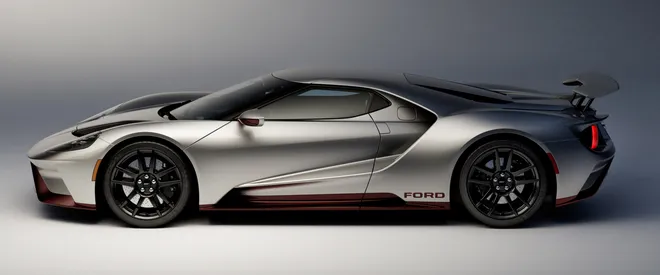 Ford's decision to partner with IperionX was motivated by the company's proprietary technology, which promises sustainability benefits, as well as titanium's inherent advantages such as strength-to-weight ratio, corrosion resistance, and durability. IperionX's Hydrogen Assisted Metallothermic Reduction (HAMR) process allows for the production of titanium powders from various forms of titanium feedstock with low energy intensity.
Furthermore, Ford's recent participation in the First Movers Coalition, a global initiative focused on adopting innovative clean industrial materials technologies, aligns with their commitment to achieve carbon neutrality by 2050. This collaboration with IperionX reinforces Ford's dedication to incorporating sustainable materials and practices into their supply chain.
"We are proud to partner with Ford to accelerate the deployment of a sustainable, circular titanium supply chain for the global automotive market," commented Anastasios (Taso) Arima, IperionX CEO.
"Our low-carbon titanium metal is uniquely made with 100% recycled titanium and can significantly improve automotive supply chains by using high-strength titanium components with nearly half the weight of steel.
With this SoW agreement, IperionX is poised to deliver titanium components that meet Ford's demanding standards, enabling the automaker to enhance the performance and sustainability of their future vehicles. The partnership signifies an important step toward realizing a greener and more advanced automotive industry.
Come and let us know your thoughts on our Facebook, Twitter, and LinkedIn pages, and don't forget to sign up for our weekly additive manufacturing newsletter to get all the latest stories delivered right to your inbox.