London-based PLP Labs, the research arm of PLP Architecture, has been exploring the use of mycelium bio-composites as a sustainable alternative to traditional building materials. While fungi-based materials have been utilized in various industries, few have investigated the structural properties of mycelium, which are crucial for its adoption in architecture. To address this, PLP Labs conducted experiments to combine engineering techniques with the natural characteristics of fungi.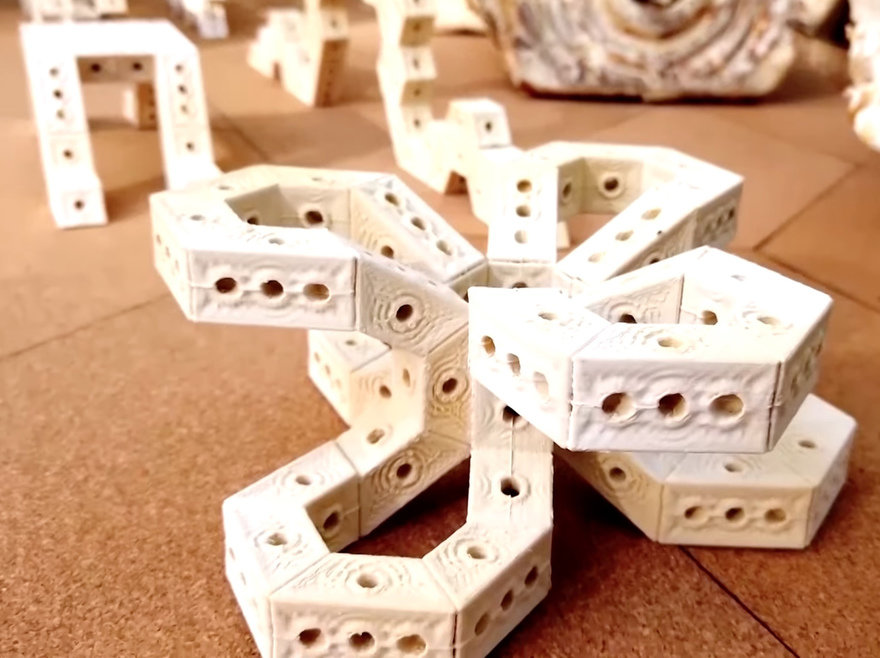 The researchers developed 3D printed wooden formworks that were filled with a substrate such as hemp, straw, wood chips, or sawdust, which are typically waste products. The substrate was then inoculated with mycelium, enabling it to grow and take the shape of the formwork. Although the growth process took several weeks, the resulting mycelium blocks were sustainable and biodegradable.
PLP Labs highlighted the versatility of mycelium bio-composites for various architectural applications. Unlike concrete and steel, mycelium blocks are renewable and environmentally friendly, with excellent acoustic and thermal properties. They are lightweight, fire-resistant, and provide effective insulation.
Video
The team exhibited a series of 84 mycelium blocks at Clerkenwell Design Week, emphasizing their potential to usher in the Symbiocene era—a period of reintegration between humans and nature that is expected to succeed the current Anthropocene era. By showcasing the possibilities of mycelium in architecture, PLP Labs aims to encourage designers to embrace sustainable materials and construction methods.
Come and let us know your thoughts on our Facebook, Twitter, and LinkedIn pages, and don't forget to sign up for our weekly additive manufacturing newsletter to get all the latest stories delivered right to your inbox.