In 2017, GE Additive created its Education Program (AEP) to provide schoolchildren around the world with access to 3D printers and AM curriculum. By September, AEP will have given over 1 million students access to 3D printing as another 982 schools across 23 countries receive their packages.
"This year's education program will focus only on primary and secondary schools. The original purpose of our program is to accelerate awareness and education of 3D printing among students – building a pipeline of talent that understands 3D design and printing when they enter the workplace. We already enjoy some wonderful working relationships with universities and colleges, so this year we have decided to focus our efforts on younger students," said Jason Oliver, President and CEO of GE Additive.
GE Additive Education Program
The original plan was to invest $10 million over five years to develop future talent in additive manufacturing, and there are two parts to the initiative: $2 million to subsidize up to 2,000 desktop 3D printers for primary and secondary schools and $8 million to subsidize up to 50 metal 3D printers for colleges and universities. It is in GE Additive's interest to have individuals entering the workforce with an education that included 3D printing, as Mohammad Ehteshami, Vice President of GE Additive, explains: "We want to build an ecosystem that drives additive manufacturing across multiple industries. GE is committed to this space for the long-term. A new world is coming and we want future generations to have exposure to it from an early age."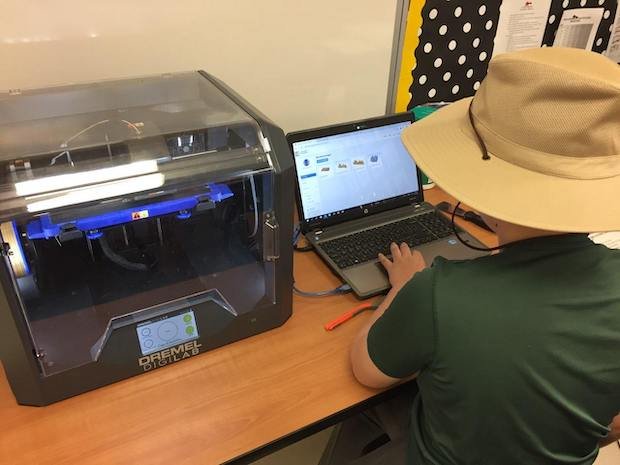 During the 2019/2020 cycle of the program, 793,000 students will be added to the tally, bringing the total to 1,296,000. Through the Polar Cloud platform, schools receive a Dremel Digilab 3D45 or a Monoprice Voxel 3D printer as well as filament and lesson plans from STEAMtrax and Tinkercad. Having reviewed a Dremel printer, I can say they are extremely user friendly and can produce quality results. Tinkercad is also a great way for young minds to learn the basics of 3D modeling, and I expect many students will find that they enjoy creating their own designs. The Polar Cloud platform creates a digital store for each school, and any proceeds from the sale of any design go back to the school that created the design.
So far, more than 2,000 schools in 36 countries have participated in the program, which are very promising numbers. As 3D printing becomes more ubiquitous, more and more jobs will require some familiarity with the technology. It isn't just engineers and product developers that are interacting with 3D printers these days, but also machinists and shop workers, realtors, doctors and surgeons, dentists, restaurateurs, artists, project managers, animators, and more. GE Additive is simply investing in the future.