GE has announced that their printed metal jet engine sump cover has received USAF airworthiness certification, adding another example to the very small list of printed critical parts for use in aviation.
Previous examples have been in the domain of civil aviation, but this part is the first printed metal critical engine part to be qualified by a US defence department entity.
The sump cover has been designed for the GE F110 turbojet engine which is fitted to the advanced variants of the F15 fighter jet. You can see the F110 engine on test in the image below.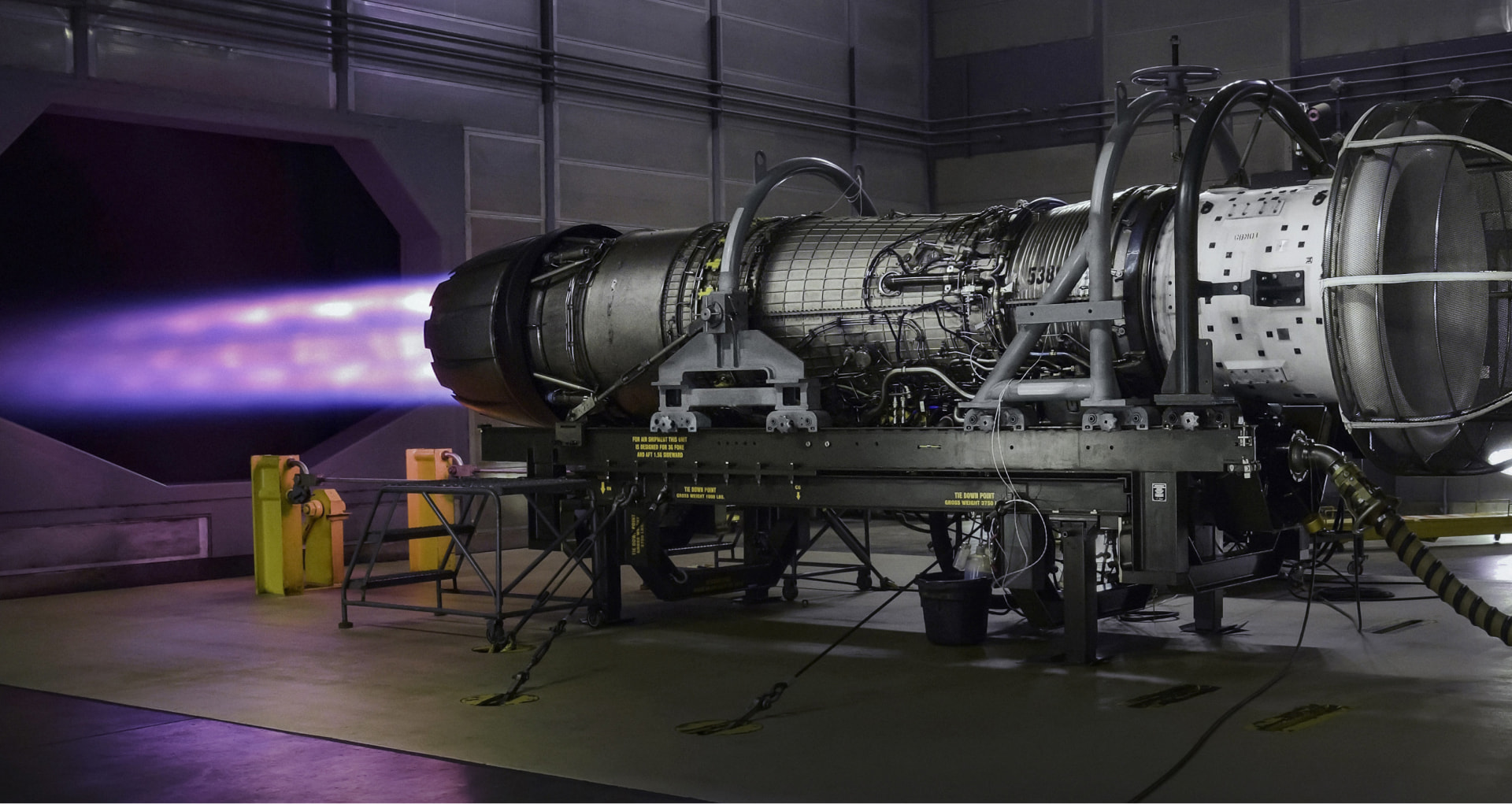 The sump cover was delivered as part of the Pacer Edge program, which is a joint project between GE and the USAF intended to highlight aerospace applications of additive manufacturing and develop workflows, accelerate qualification, and a lot more.
"The Pacer Edge program is an important initiative for reducing risk and showcasing the application of additive manufacturing in aerospace," said Nathan Parker, deputy program executive officer for the USAF RSO.
"The ability to additively manufacture an aircraft engine part and gain military airworthiness is a significant step forward in growing the adoption of additive manufacturing in the Air Force."
The part in question (seen below) was printed on the Concept Laser M2 machines with cobalt-chrome material, replacing the cast aluminium parts that are traditionally used for these tasks.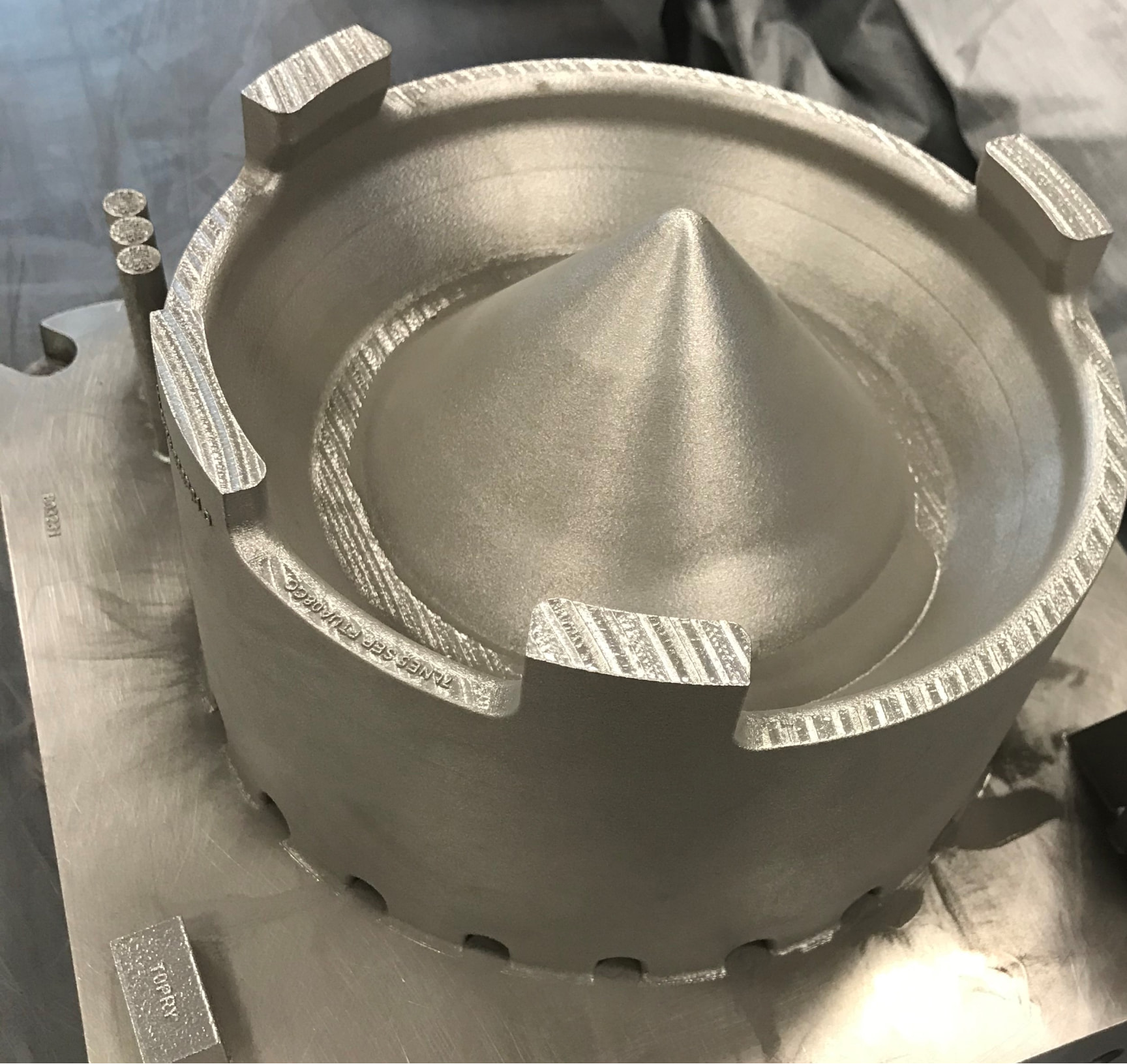 "The F110 sump cover was a terrific pathfinder, allowing us to exercise the USAF's airworthiness process", said Melanie Jonason, chief engineer, USAF's Propulsion Sustainment Division.
"There are numerous parts in [the] queue that are ideal candidates for metal 3D printing. Next, we are focused on refining the airworthiness process, so it is as responsive as the technology."
One such part is another sump cover for the TF34 engine, which has been in service more than 40 years. The original part is no longer manufactured, and so metal AM combined with the lessons learned from the rapid qualification of the F110 sump will be a good opportunity to demonstrate these quick workflows moving forward.
"The entire Pacer Edge process is built around the 'accelerate change' philosophy, and the speed of the F110 sump cover development and airworthiness approval is evidence of that," said John Sneden, director of the USAF's Directorate of Propulsion.
"The capability that Pacer Edge is demonstrating and proving will be a game changer to engine production and sustainment and will resolve many future Air Force readiness challenges."
Pacer Edge has also demonstrated the digital thread in this process and intends to apply Digital Twin technology to these manufacturing processes in future.
"Additive is a powerful digital technology that spans the entire process, from design and modelling, to in-situ monitoring through to inspection and final level assurances," said Lisa Coroa-Bockley, general manager for GE's Advanced Materials Solutions.
"Adding digital twinning and predictive analytics on top brings new horizons into view, such as systems management, diagnostics and repair of in-field systems."