FDM printers aren't always the fastest things in the world, often taking hours upon hours to deliver prints.
Geeetech has a new printer coming to Kickstarter, and it's not your average snail's pace FDM printer, no it isn't.
In early September, Geeetech will be launching a new high-speed 3D printer named THUNDER on Kickstarter. THUNDER will come with high printing speed, all-metal body, a super strong cooling system and big printing volume.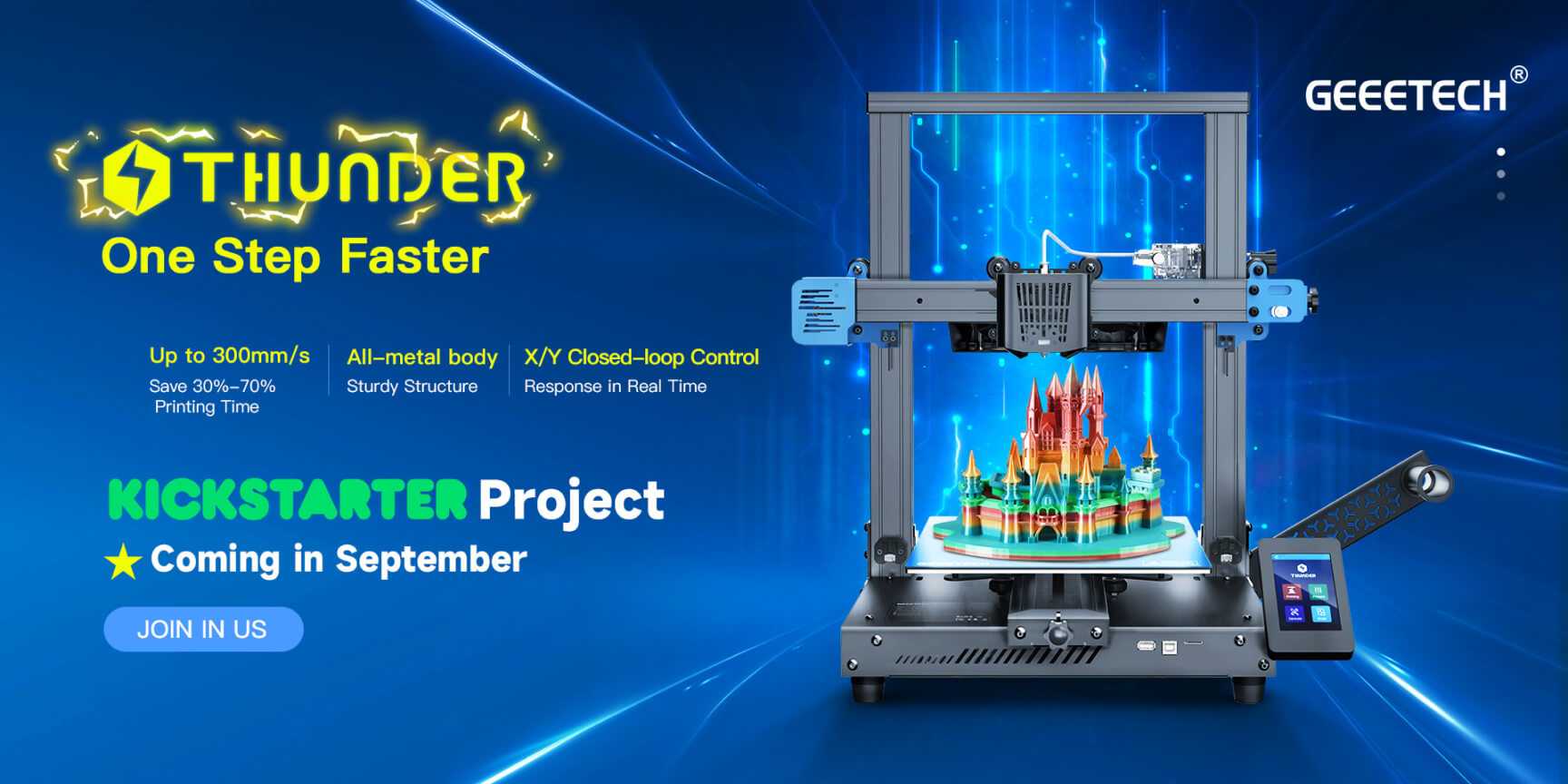 Thundering Along
After 2 years of development, Geeetech has matured the technology on THUNDER to print at high speeds with no loss of print quality.
How fast?
The printing speed of the Geeetech THUNDER can reach up to 300mm/s, with accelerations of 5000mm/s² for the X-axis and 4000mm/s² for the Y-axis.
When compared against the same model and same print quality, these speed gains result in a saving of between 30%-70% in printing time.
Watch the video below to see the Geeetech THUNDER print a Benchy in super fast time, and with no loss in quality.
The THUNDER runs at the accuracy of 0.1mm, with no compromise to the printing quality even when you print at fast speed. The resulting printed model comes with a fine finish, smooth curves, clear angles and a solid structure.
Features
THUNDER offers a printing volume of 250 x 250 x 260 mm and come with 5 different printing modes for different printing needs.
In addition, the printer includes a dual drive gear extruder, high power heating module, large volume nozzle for extrusion, and 5 cooling fans for hotend and model cooling.
From the melting of filament, to extrusion, to cooling, the THUNDER remains stable thanks to its combination of rigid hardware including the all-metal body with dual Z axis design.
This ensures stability of the machine when printing at high speed.
And if that's not enough, there are a lot of features to ensure the printer outputs the best prints. Such features include quick adjusting belts, Y-axis damping, closed-loop stepper drive, and a multitude of cooling features.
Heat dissipation is one of the bottlenecks in high-speed printing. The Geeetech THUNDER has been designed with two high-volume heat dissipation fans on the hot end. What's more, to achieve high-speed single-layer printing, THUNDER also added two larger auxiliary part cooling fans.
All four of these 4 fans can be turned on at the same time with the "One-button Strong Cooling Mode" function.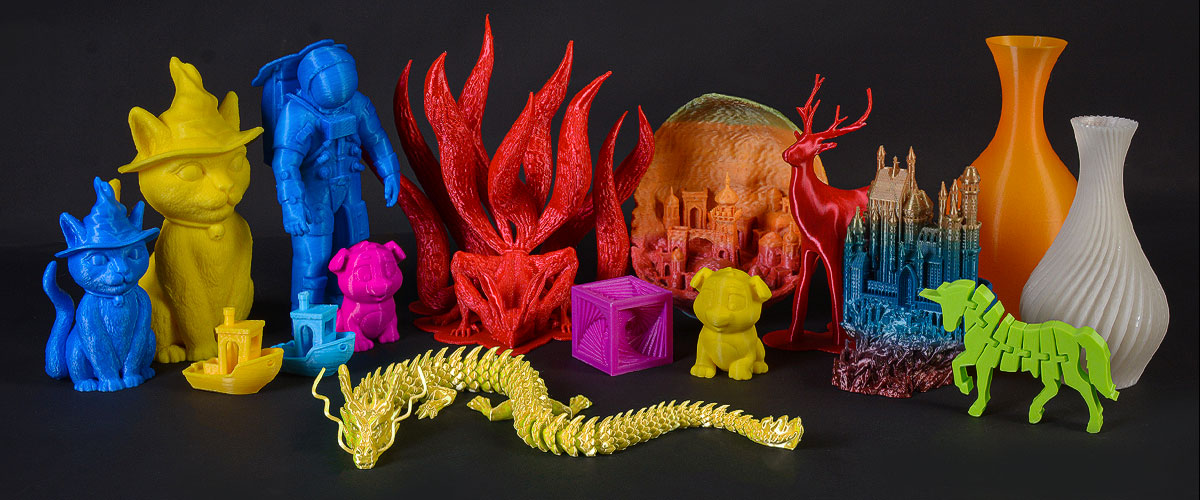 Availability
Geeetech will launch THUNDER on Kickstarter in early September 2022.
The price starts from $399 for early birds.
In the meantime, Geeetech is holding a bunch of THUNDER-related giveaways on their official website.
Visit their website to find out more about the Geeetech THUNDER.