German designer Peter Otto Vosding has designed a 3D printed chair called Loom, which features a single-piece design comprising two oval openings for the backrest and seat, connected by a tangential arc.
The chair is made using a robotic 3D printer with a thermoplastic extruder mounted at the end of the effector, extruding along a toolpath to match the fluidity of the designer's sketch.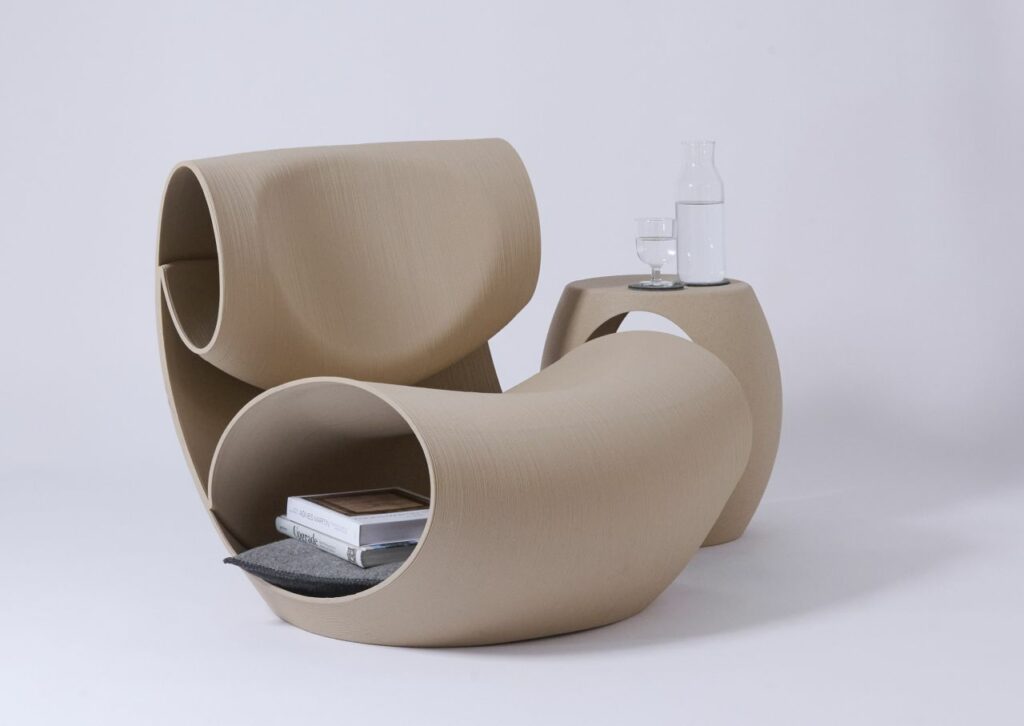 The chair's design provides comfort and flexibility, and the hollow space in the chair can be used for storage. The Loom collection also includes a lounge chair and two differently sized side tables, which are also 3D-printed from plastic.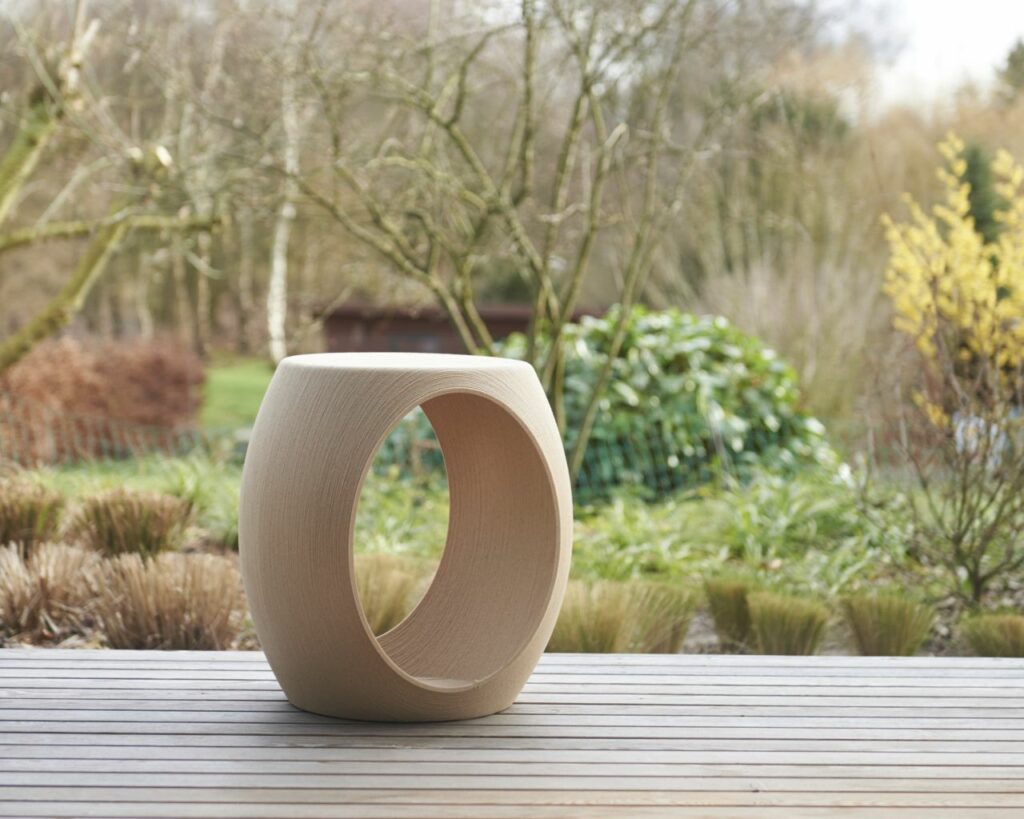 The layered design of the furniture gives it the appearance of a carefully coiled yarn bobbin, and the overall shape resembles a soft, cloud-like form that is both stylish and functional.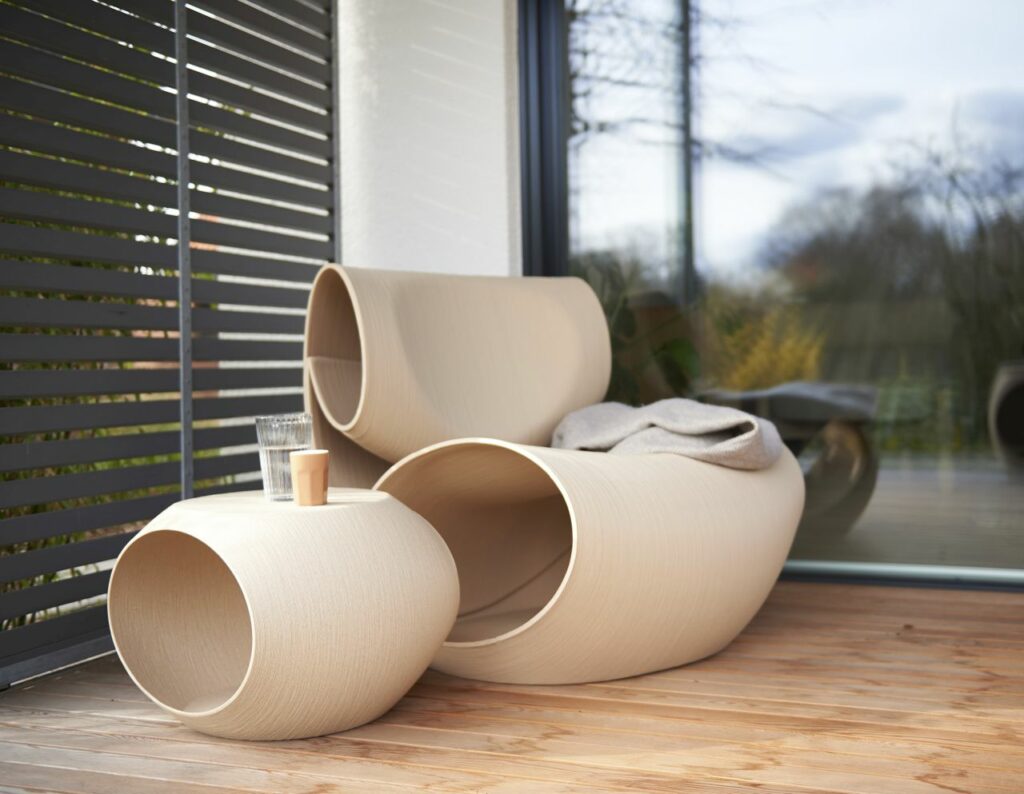 The Loom chair and its collection showcase how 3D printing technology can be used to create functional and sustainable furniture. Vosding's design uses less material and produces less waste while offering a comfortable and efficient product.
Come and let us know your thoughts on our Facebook, Twitter, and LinkedIn pages, and don't forget to sign up for our weekly additive manufacturing newsletter to get all the latest stories delivered right to your inbox.