General Motors (GM) has recently acquired Tooling & Equipment International (TEI), a significant supplier to Tesla in the area of gigacasting, a process for casting large car body parts in one piece. This move is seen as a strategic effort by GM to enhance its manufacturing efficiency and compete more effectively with Tesla.
TEI's expertise in sand casting techniques has been pivotal in developing Tesla's gigacasting molds, contributing to their ability to produce complex components more economically. TEI utilizes binder jet 3D printers to rapidly create and modify industrial sand molds from digital files, allowing cost-effective casting of molten alloys with quick reprints for design adjustments.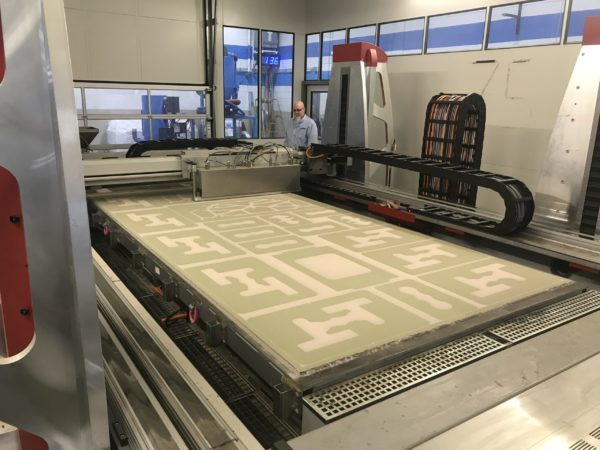 The acquisition of TEI, which had been collaborating with Tesla since around 2017, marks a shift in the landscape of automotive manufacturing. TEI's work with Tesla involved gigacasting mold prototyping for various models, including the Model Y, Model 3, Cybertruck, and the Semi truck. GM's interest in TEI was evident when they engaged TEI in 2021 for underbody castings of the Cadillac Celestiq EV, leading to a long-term contract and dedicated production line for the Celestiq.
This deal grants GM access to advanced casting technologies and the expertise of one of the world's top sand casting specialists. It also represents a significant development in the ongoing competition among automakers to adopt and refine manufacturing techniques like gigacasting. Tesla, now without TEI, is relying more on other casting specialists and potentially developing in-house capabilities to reduce dependency on external suppliers.
The acquisition, reportedly under $100 million, integrates TEI into GM's Global Manufacturing division while maintaining its business entity. This move is not just about gaining a competitive edge but also about understanding and potentially adopting manufacturing innovations that have been largely driven by Tesla.
Source: reuters.com
Come and let us know your thoughts on our Facebook, X, and LinkedIn pages, and don't forget to sign up for our weekly additive manufacturing newsletter to get all the latest stories delivered right to your inbox.