In a bid to accelerate AM adoption in the construction industry, Harcourt Technologies Ltd (HTL) and Harcourt Architects, in collaboration with consulting engineer Cundall, are pioneering Ireland's first 3D printed house. The project, which utilizes the Cobod B0D2 3D construction printer from Danish company Cobod International, aims to establish industry standards and protocols for 3D construction printing (3DCP) in Ireland and the UK.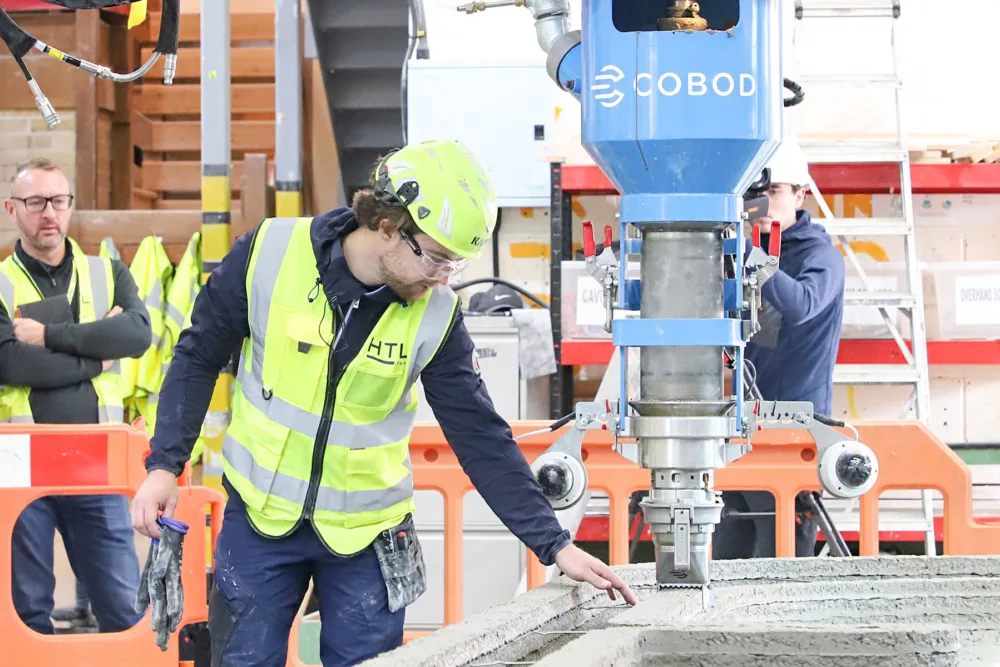 The potential benefits of 3D construction printing are vast, promising faster, cheaper, and more sustainable ways to build- but there are still hurdles preventing the full optimization of the technology. By focusing initially on standardized housing schemes and social housing developments, the team aims to streamline the building process, reduce costs, and ensure consistent quality and safety.
Bridging the Standardization Gap
The lack of standardized construction details and regulations has been a hindrance to the widespread implementation of 3DCP in Ireland and the UK. However, the collaboration between Cundall and HTL seeks to bridge this gap by developing comprehensive guidelines for 3D construction printing. These guidelines will cover all aspects from design considerations to execution, ensuring that 3DCP buildings comply with all relevant building codes and standards.
"The opportunity to develop an engineering solution to bring 3D construction printing from concept to a viable, sustainable and robust form of construction is truly exciting," said Gerard Doyle, Associate Director at Cundall.
"More importantly, we are embarking on a method of constructing buildings that can meet the current needs of delivering safe, sustainable buildings quickly, without compromising on design, quality or longevity."
The success of this project could pave the way for a future where 3D construction printing becomes a common practice in the construction industry, transforming how we build homes and structures. While other countries have made strides in 3DCP, Ireland's efforts have the potential to set a new standard for the entire industry.
Come and let us know your thoughts on our Facebook, Twitter, and LinkedIn pages, and don't forget to sign up for our weekly additive manufacturing newsletter to get all the latest stories delivered right to your inbox.