With the growing demand for high-performance 3D chips and systems, there's the problem of keeping them efficient. One of the most difficult factors to keep in check is heating. Now, imec have come up with a solution for electronic systems in coping with increasing cooling demands. The new solutions cater better to the structure of modern chips, without compromising quality.
Imec is a world-leading research and innovation hub in nanoelectronics and digital technologies. Their new solution for chip cooling applies coolant periodically to the surface of the chips when required.
"Our new impingement chip cooler is actually a 3D printed 'showerhead' that sprays the cooling liquid directly onto the bare chip," clarifies Herman Oprins, senior engineer at imec. "3D prototyping has improved in resolution, making it available for realizing microfluidic systems such as our chip cooler. 3D printing enables an application-specific design, instead of using a standard design."
Essentially, it has distributed coolant outlets that decrease the temperatures in high-heat environments, particularly ones requiring high processing power. Their impingement chip cooler uses polymers instead of silicon, to achieve a cost-effective fabrication. It also puts the cooling liquid in direct contact with the chip and sprays the liquid perpendicular to the chip surface.
3D Printed Chip Cooling Solution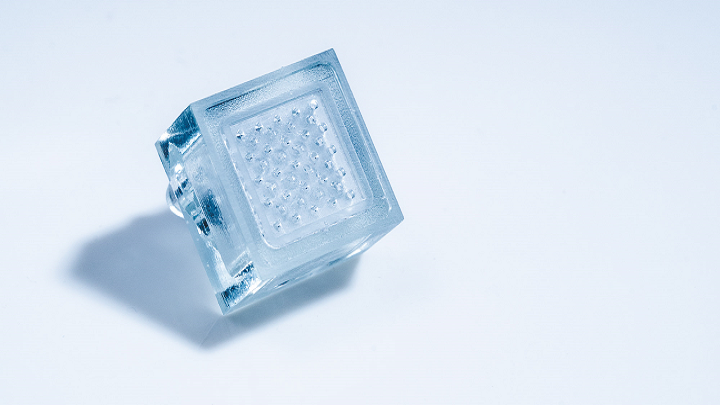 Previously, there were a bunch of different cooling methods companies were using. The new method is faster in applying coolant in multiple ways. For one, the use of 3D printing allows e customization of the nozzle pattern design to match the heat map and the fabrication of complex internal structures. It also allows the company to print the whole structure in one go.
Current impingement coolers have the downside that they are silicon-based. This makes them more expensive. Another problem is that their nozzle diameters and use processes are not compatible with the chip packaging process flow. imec's solutions remedies these issues while also being smaller and more efficient. Overall, the new solutions look to be a novel solution especially in this heat wave.
Featured image courtesy of imec