Composite printing company Impossible Objects has announced that they will be unveiling their latest innovation, the CBAM 25 machine, at the RAPID + TCT trade show in Chicago next month.
The CBAM 25 is fifteen times faster than the nearest competitor, allowing 3D printing to be used in mass production. The high-performance composite materials used in CBAM 25 enable engineers to design stronger, lighter, and more durable parts, such as those needed in the aerospace, defense, and transportation industries.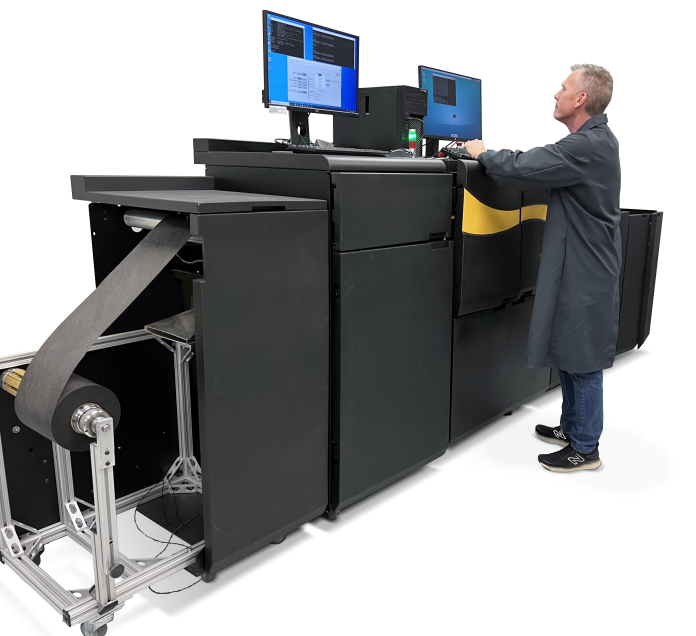 Most notably, the Carbon Fiber PEEK material set has superior mechanical properties and chemical and temperature resistance, making it an ideal alternative to aluminum for tooling, spares, repairs, and end-use parts.
"With a fifteen times speed improvement over existing 3D printers our new CBAM 25 completes the transition of 3D printing from its roots in prototyping to the heartland of manufacturing," said Steeve Hoover, CEO at Impossible Objects.
"It's hard to actually imagine what fifteen times faster means. For a comparison, this is also the speed difference between the fastest human running the mile and a Formula race car in a straight away. That's the same difference that our new CBAM 25 has versus prior technologies. We believe that this is a huge-step forward not only for our company, but also our industry, as it moves 3D printing into volume manufacturing."
The development of the CBAM 25 represents a significant step forward for Impossible Objects and the industry as a whole, as it moves towards the goal of true mass production speeds in 3D printing.
Come and let us know your thoughts on our Facebook, Twitter, and LinkedIn pages, and don't forget to sign up for our weekly additive manufacturing newsletter to get all the latest stories delivered right to your inbox.