Creality has unveiled its latest in their line of scanners, namely, the CR-Scan Ferret 3D scanner. This compact, user-friendly device offers an unprecedented level of scanning quality and convenience at a price comparable to the company's Ender 3 series 3D printer.
With its advanced features and unmatched portability, the Ferret is set to revolutionize the way we digitize the world around us, just as the company made 3D scanning more accessible with their previous scanner, the hugely popular CR-Scan 01.
Read on for more information.
Full Color
The Ferret's superior performance is powered by a dedicated ASIC depth computing chip, which processes megapixel images at 60 frames per second. This ensures smooth, fast scanning with low power consumption. The device offers two scanning modes: wide-range and high-accuracy. The wide-range mode enables quick scanning of large objects, while the high-accuracy mode delivers precise scans of medium-small-sized objects with 0.1mm accuracy and 0.16mm 3D resolution.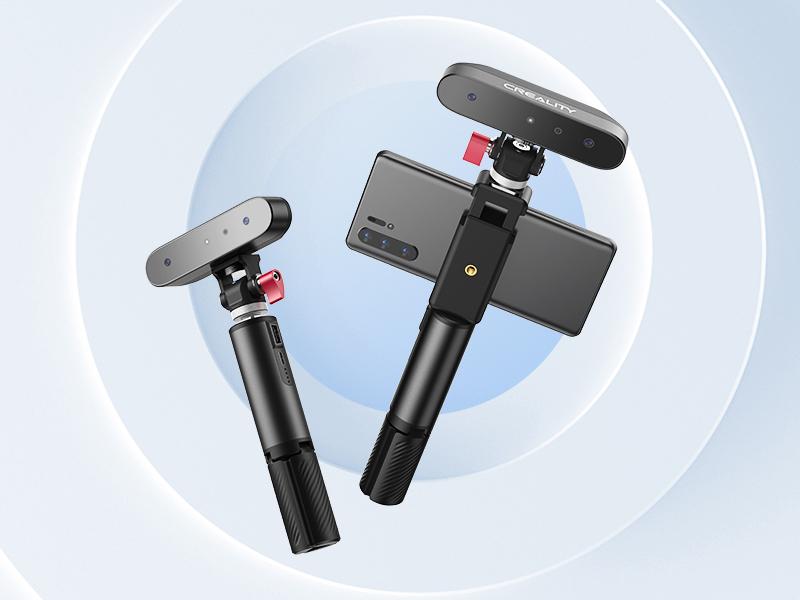 One of the Ferret's standout features is its full-color scanning capability. Its built-in high-resolution color camera captures true-to-life textures and automatically maps them onto the 3D model, producing vivid, realistic scans. Additionally, the Ferret can handle outdoor scanning even in bright sunlight, thanks to its advanced optical technology and intelligent algorithm. It is also highly adaptable when scanning black and dark objects, which can be a challenge for other 3D scanners.
Portable
Weighing just 105 grams, the Ferret is incredibly lightweight and portable. Its compact design allows it to fit easily in a pocket or backpack, making it perfect for on-the-go scanning. The device can be powered by a 5V power bank or even an Android phone, further increasing its convenience.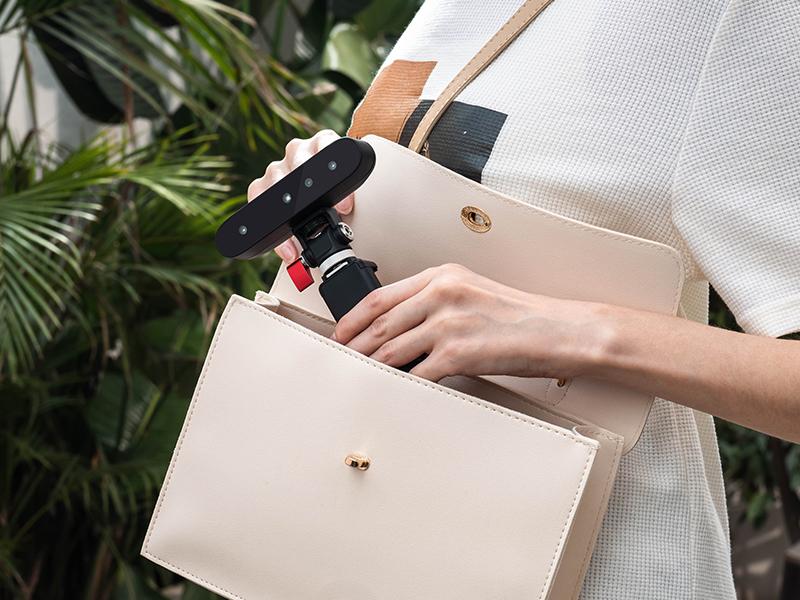 Creality has developed a dedicated Scan APP and software to accompany the CR-Scan Ferret. With user-friendly features like one-click model optimization, multi-positional auto alignment, auto noise removal, simplified topology, and color texture mapping, users can achieve clean scans and complete models effortlessly. The Creality Cloud also enables users to upload, share, slice, and send scanned objects to a 3D printer with just a few clicks.
Specs
Let's take a look at the specs of the CR-Scan Ferret in a handy bullet-point format.
Accuracy: 0.1mm
Resolution/Point Distance: 0.16mm
Single capture range: 560*820mm@700mm
Frame Rate/Scan Speed: up to 30 fps
Color Texture: Support, built-in
Working Distance: 150~700mm
Minimum Scanning: 50*50*50mm
Light Source: NIR
Outdoor Scanning: Support Scanning in Bright Sunlight
Tracking Mode: Visual Tracking
OUTPUT
Output Format: OBJ / STL / PLY
Compatible System: Android / Windows / Mac OS
Connection: USB 2.0/3.0
COMMON SPECIFICATIONS
Scanner Weight: 105g
Scanner Size: 120*30*26mm
Summary
As you can see, the Creality CR-Scan Ferret 3D scanner is a game-changing innovation that offers high-quality scanning at an affordable price. Its powerful features, ease of use, and portability make it an invaluable tool for professionals and hobbyists alike.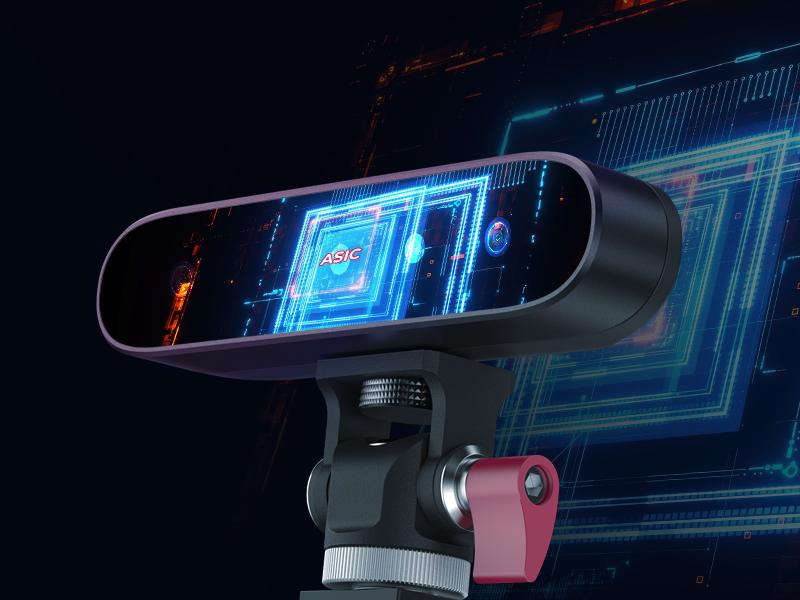 Whether you're scanning objects in your workspace, garage, garden, exhibition hall, or even outdoors, the Ferret is your go-to solution for creating stunning, realistic digital replicas of the world around you.
You can read more about the Creality CR-Scan Ferret, over at the company website right here.