The domain of Additively Manufactured Electronics (AME) is constantly growing, and offers users of the technology the benefits of rapid prototyping of not only circuit boards, but a variety of increasingly complex electronic components as well. As the technology evolves (and printing resolution increases), AME systems are rapidly looking like an all-singing/all-dancing solution to an array of electronics manufacturing problems.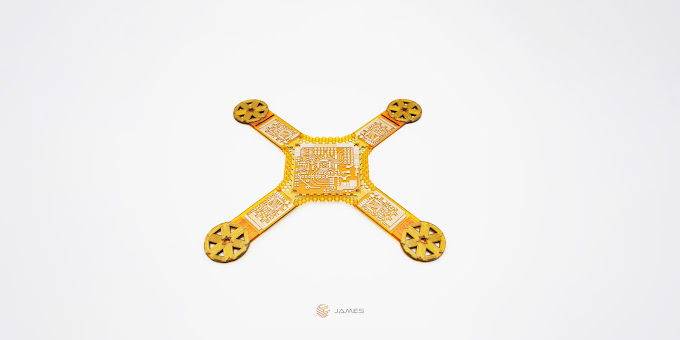 In this article, we chat with Andreas Müller, CEO of Germany-based company J.A.M.E.S GmbH who has a unique business model aimed at advancing the development of the technology, and growing the size of the community interested in employing 3D printing in the production of electronic systems and components.
J.A.M.E.S Overview
J.A.M.E.S (Jetted Additively Manufactured Electronics Sources) is a community-driven platform focussed on harnessing community-driven innovation to advance the development of 3D printed electronics.
Founded in 2021 and headquartered in Taufkirchen, Germany, the company not only offers a community platform, but also offers in-house electronics printing, a partner network, and consultations on the feasibility of AME projects.
"Our goal is to bring this advanced technology to the next technical readiness level and reshape the electronics industry by leveraging our deep knowledge of 3D printing technology," said Müller.
"We are committed to make AME accessible, usable, and efficient for everyone. More importantly, we want to become the go-to resource in AME, fostering technical proficiency and design innovation. Entrepreneurs, expert engineers, and industry pioneers come together in our online community to expand their knowledge and harness the full potential of AME."
Community of AME
The J.A.M.E.S platform is not just a community where people can share ideas, but also features a partner network, where AM companies involved in electronics can promote their services to the community and beyond.
"The partners of J.A.M.E.S have a vital role on our platform," explained Müller.
"They contribute to the platform by showcasing their products and technology, which provides them with greater visibility and exposure among experts in the AME industry. Our new platform is designed to bring all our partners together in one place, allowing them to highlight their strengths and promote themselves effectively."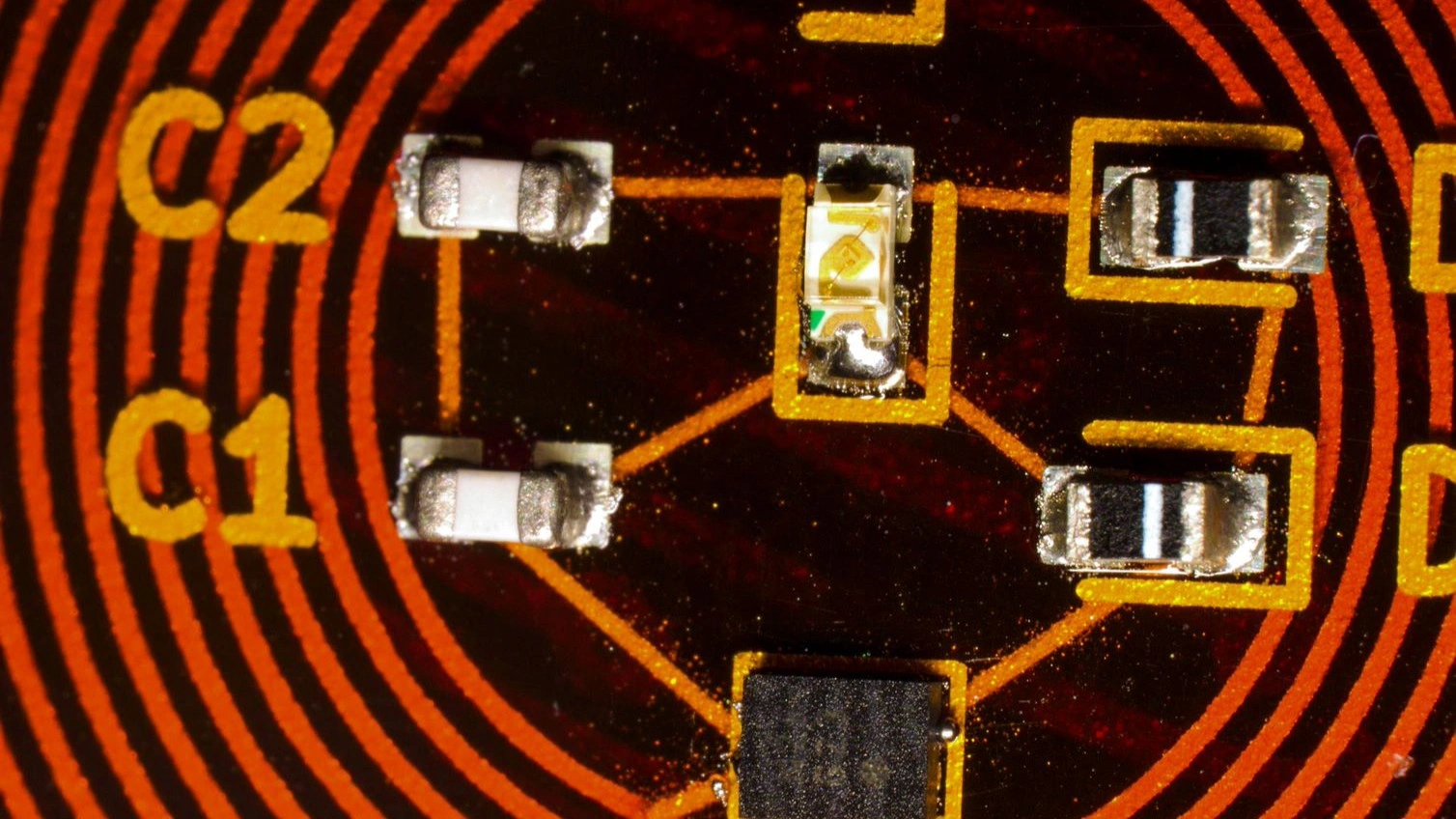 The partner network features companies in many different verticals, and offers a smorgasbord of printing types for a large variety of AME use cases.
"We provide a platform where the SMEs community can explore different examples of the application, design, also connect with experts, and find the right process and materials for their needs."
So whether you need some circuit boards printed, or you need some surface treatment technologies, then head on over to the industry partner page to see if you can find a solution for your engineering challenges.
Increasing Complexity
If you were to look at the state-of-the-art of additively manufactured electronics a decade ago, you would see mostly examples of 3D printed circuit board traces (at low resolutions), and very few printed components.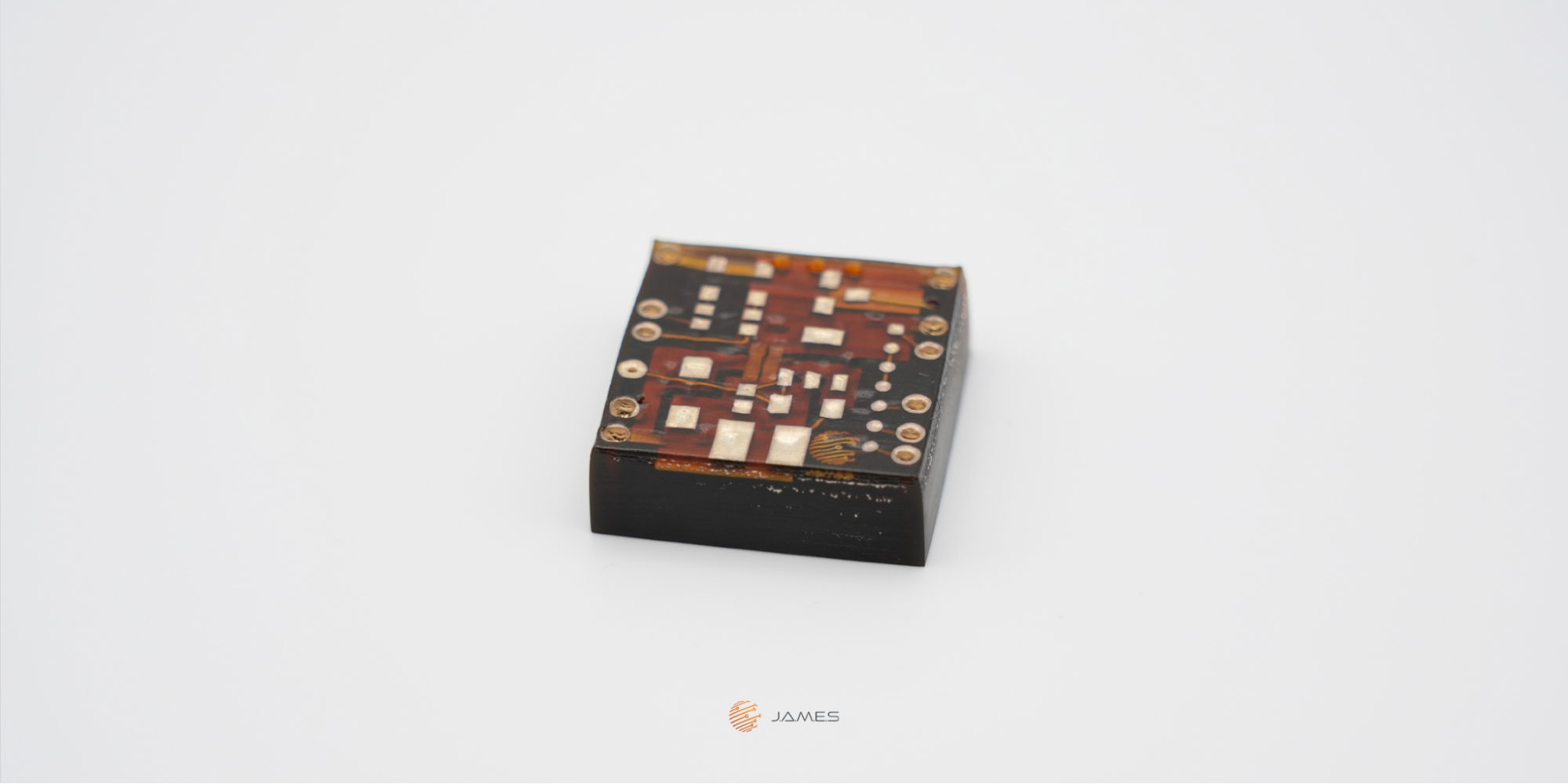 And if you were in the market for a 3D printer capable of printing electronics, your options would have been limited. But over the last few years, with increases in resolution, and an ever-growing library of materials, the number of high-fidelity printer options has increased significantly. And with the increases in machine capabilities, the complexity of 3D printed electronic components has similarly grown.
"The most complex electronic component that we have been printed and shared on our platform is the RF synthesizer," explained Müller.
"This component serves as an exceptional tool for testing, demonstrating, and verifying different approaches and ideas in highly integrated electrified volumes of arbitrary shape. The RF synthesizer is designed to transmit a consistent and stabilized signal on a predefined frequency while also providing the ability to distribute or amplify that signal."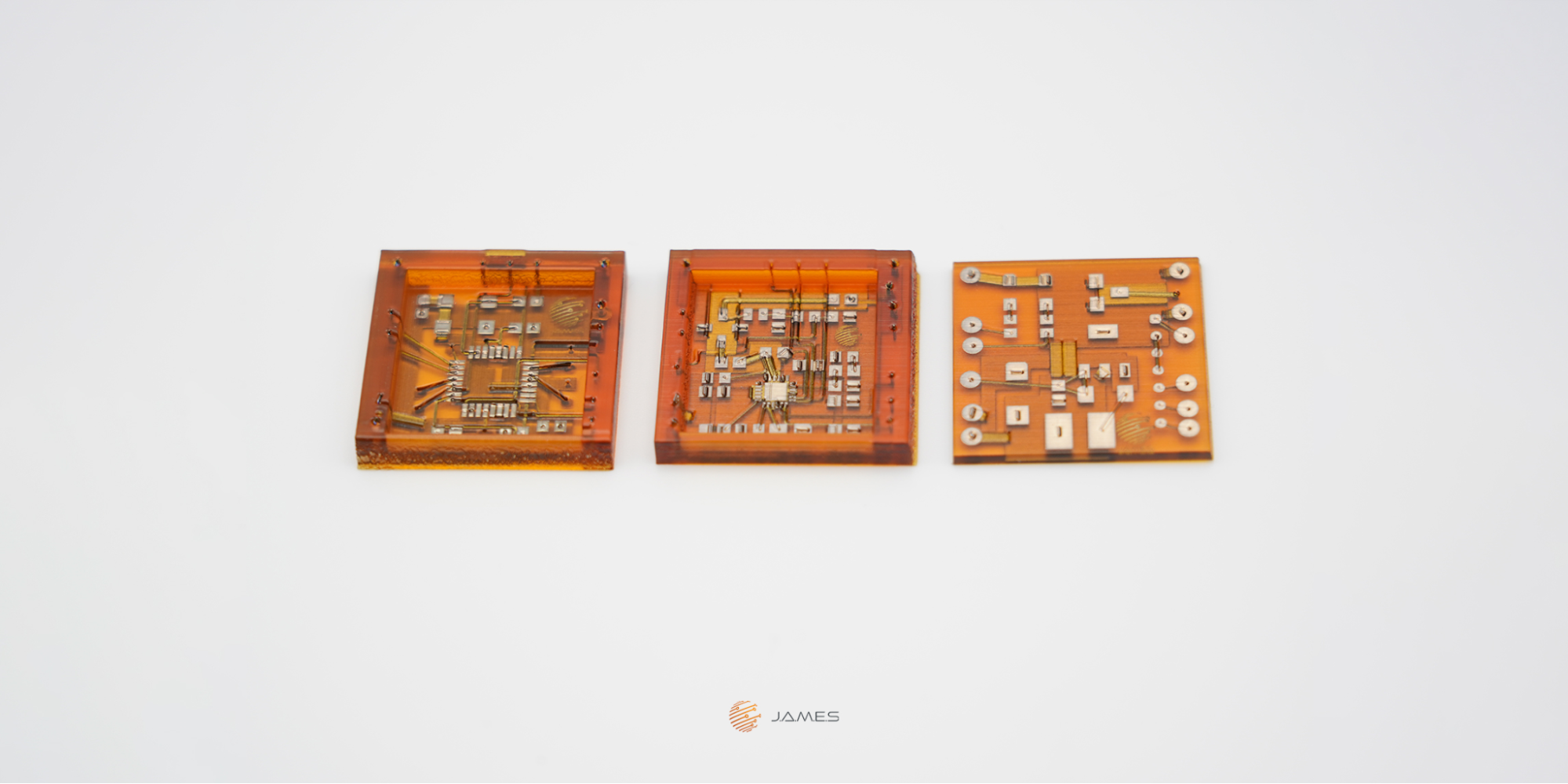 The RF synthesizer is an example of a device that was printed in-house as J.A.M.E.S also has the facilities for electronic printing on-site.
"We do have our own in-house lab for electronic printing," confirmed Müller.
"We are currently engaged in some exciting internal and external projects, using the DragonFly IV System from Nano Dimension. Our team is highly skilled and well-versed in utilizing this technology throughout the entire process, from the initial stages to the final production of printed electronics.
Outreach Activities
Being community-focused, J.A.M.E.S also attend events to spread the word of 3D printed electronics. The next event will be a webinar focused on designing electronics with CST Studio Suite on 20th July. The company will also be giving a talk at the "Electronics Goes 3D" conference in Nuremberg on 25th July.
To keep up to date with upcoming events, you can visit the events page at this link.
And if you want to learn more about the company in general, become a partner, or book a consultation for your AME-based projects, then you can head on over to the main site, right here.
Come and let us know your thoughts on our Facebook, Twitter, and LinkedIn pages, and don't forget to sign up for our weekly additive manufacturing newsletter to get all the latest stories delivered right to your inbox.