LEAP 71 and The Exploration Company are joining forces in Dubai to develop space propulsion systems through the power of AI and additive manufacturing. The collaboration aims to develop a computational engineering model that will redefine how launch vehicle and orbital engines are designed and manufactured.
The Exploration Company, known for its modular and reusable orbital space vehicle, Nyx, is on a mission to democratize space exploration by making it more affordable and accessible. LEAP 71, on the other hand, specializes in computational engineering, where cutting-edge algorithms generate physical objects suitable for advanced manufacturing methods such as industrial 3D printing.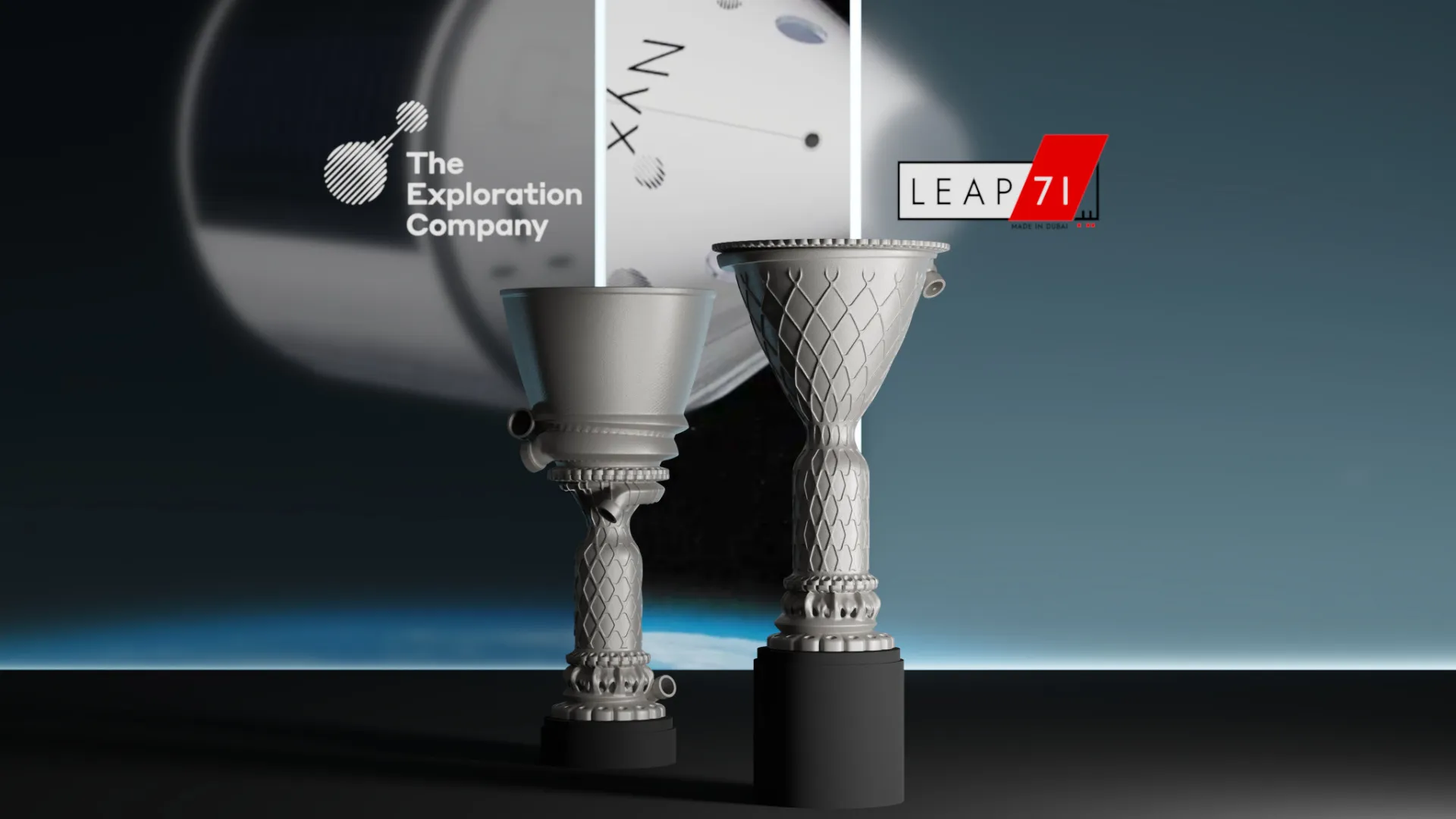 By merging their expertise, these two companies will enhance LEAP 71's existing computational model for space propulsion. Through rigorous testing and practical feedback integration, they intend to refine and validate this model, making it a robust foundation for the future of space propulsion system design.
Hélène Huby, CEO of The Exploration Company, emphasized the need to accelerate the engineering process for complex rocket engines. By using computational models, they aim to streamline design, testing, and validation, ultimately reducing costs and speeding up innovation in space exploration.
Josefine Lissner, founder of LEAP 71, envisions a tipping point in the space industry where their model will successfully produce operational engines across various parameters. With each test contributing to model improvement, this collaboration is a big step towards realizing a space-faring society.
Come and let us know your thoughts on our Facebook, Twitter, and LinkedIn pages, and don't forget to sign up for our weekly additive manufacturing newsletter to get all the latest stories delivered right to your inbox.