In a world where camper van conversions have evolved from simple DIY projects to complex feats of engineering, a couple named Ladi and Margaret have made a name for themselves by transforming not just camper vans but also tiny houses, workshops, and remarkable e-bikes.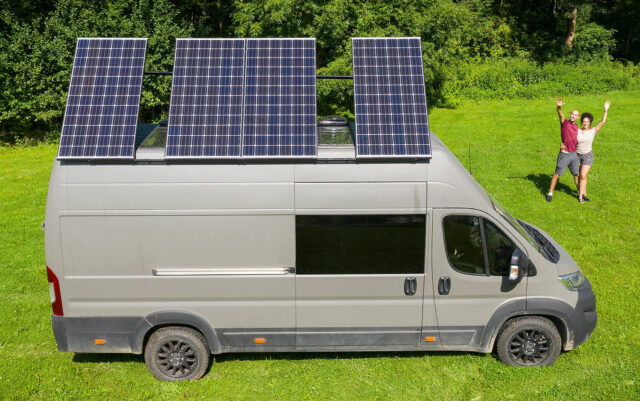 Their latest masterpiece is a sophisticated camper van conversion that will leave tech-savvy enthusiasts and makers in awe. If you're the kind of person who thrives on complexity and has CAD skills, a 3D printer, and drone-flying abilities, this build is tailor-made for you.
This camper van offers every modern convenience imaginable, from a built-in 3D printer to a garage designed to house their impressive e-bike collection. It even features a workshop cleverly tucked beneath a lifting bed. While its utilitarian style may not be everyone's cup of tea, there's no denying the skill and technical proficiency that went into creating this solar power augmented masterpiece.
Remarkably, the entire camper van build, including the 2015 Fiat L4H3 van, came together for just $25,000 – an impressive feat considering the level of innovation involved. However, it's important to note that this cost does not include the investment in tools and machinery required to bring their ambitious vision to life.
Source: expeditionportal.com
Come and let us know your thoughts on our Facebook, Twitter, and LinkedIn pages, and don't forget to sign up for our weekly additive manufacturing newsletter to get all the latest stories delivered right to your inbox.