Filmmakers Michael Tobin and Cliff Curtis have developed a 3D printed SSD grip for the iPhone 15 Pro and Pro Max. These smartphones offer external ProRes recording capabilities, necessitating a secure and ergonomic way to attach SSD drives for data storage. Tobin and Curtis' model integrates features like port accessibility for microphones and dongles, 1/4-20 screws for additional gear, and a design promoting both horizontal and vertical shooting orientations.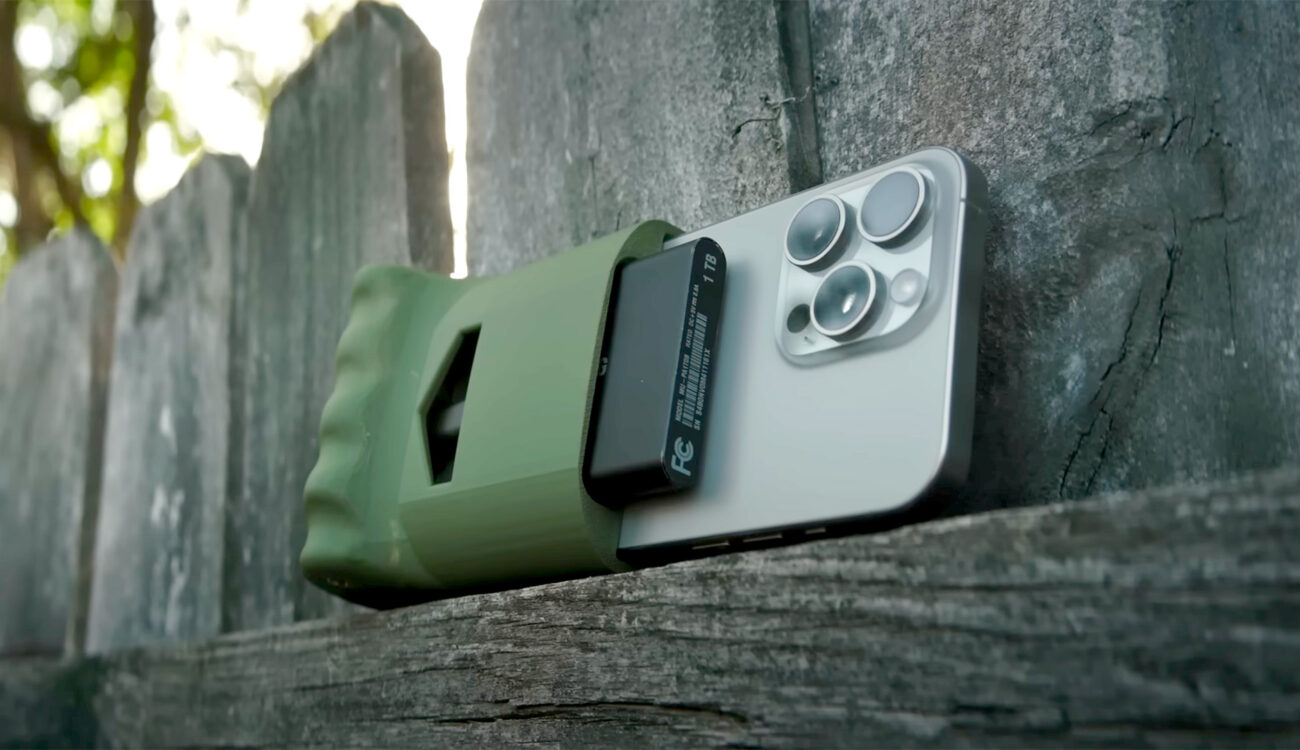 The SSD grip is constructed from flexible rubber material in its prototype stage, providing both grip and the adaptability to accommodate various SSD drives. The grip's design mimics that of vintage point-and-shoot cameras, with its dimensions being slightly larger than the iPhone for added security during usage. The final model incorporates design alterations that facilitate easier access to the SSD drive. Offered in green and black matte finishes, the grip comes with three 1/4 20 mounts on its sides to allow for tripod mounting or adding accessories such as lights and microphones.
While mass production is not the goal, each unit is individually 3D printed, with the creators acknowledging minor aesthetic lines that may appear during the printing process. Importantly, cables and adapters are not part of the package, giving users the liberty to customize according to their needs and specific SSD models.
This development showcases how 3D printing can rapidly respond to niche requirements in the filmmaking industry, especially as smartphones evolve into more capable recording devices. The SSD Grips can be purchased here from $49.95.
Source: cined.com
Come and let us know your thoughts on our Facebook, Twitter, and LinkedIn pages, and don't forget to sign up for our weekly additive manufacturing newsletter to get all the latest stories delivered right to your inbox.