3D printing startup Rosotics has unveiled its game-changing Mantis 3D printer in Mesa, Arizona. The massive, unfolding printer can produce 45 kg of material per hour using a standard 240V outlet.
After raising $750,000 in a pre-seed round led by Draper Associates in November 2022, Rosotics has concentrated on developing their huge Mantis machine. The printer is designed to create large-format components up to 30 feet in diameter, using aerospace-grade steel and aluminium. The company plans to expand its feedstock options and target industries such as energy and maritime.
You can see the Mantis in the image below, and get some idea of where the name of the machine draws its inspiration from.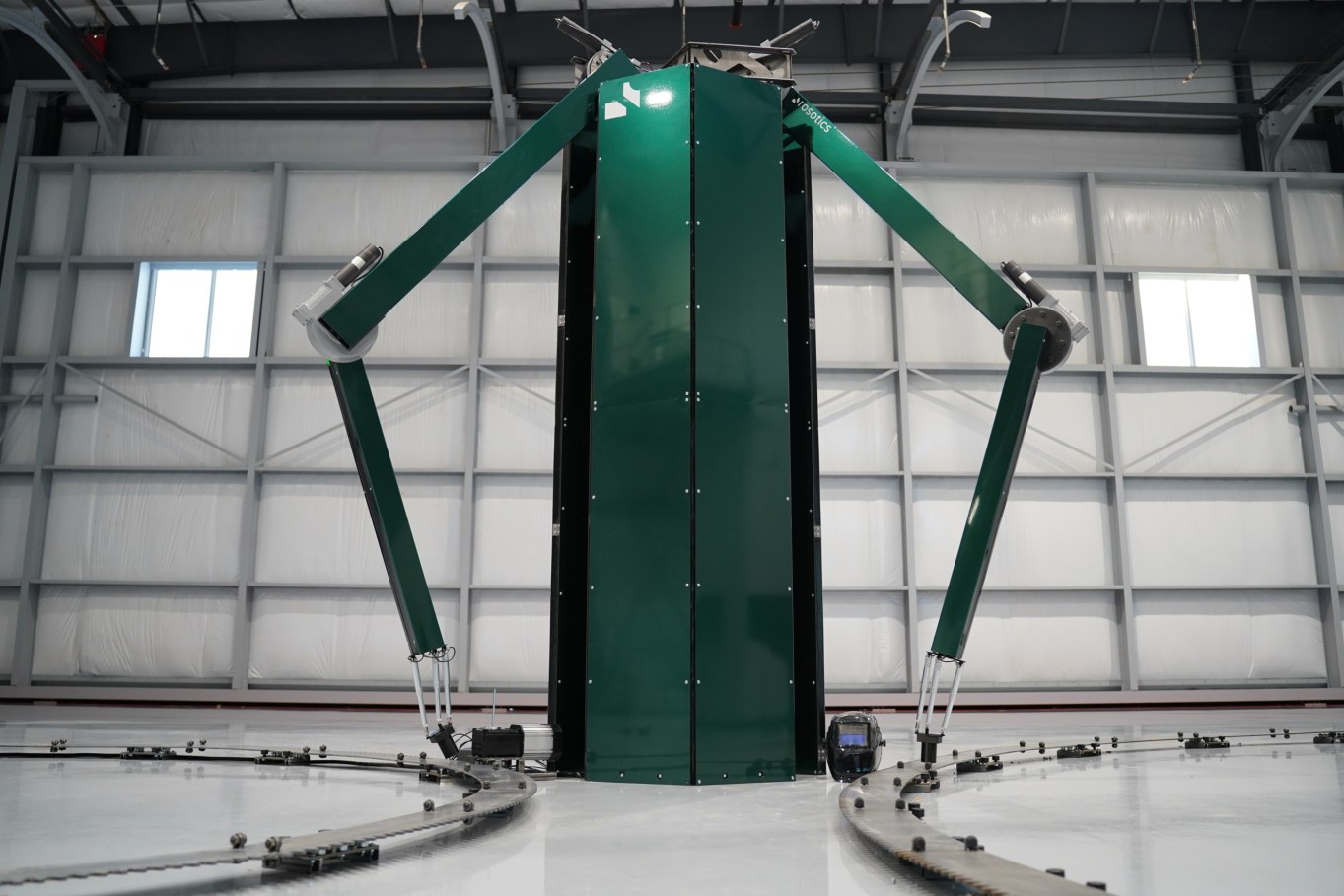 Mantis' rapid induction technology sets it apart from traditional 3D printers. It generates heat from within the feedstock, eliminating the need for lasers, consuming less energy, and allowing multiple nozzles to operate simultaneously. This breakthrough makes 3D printing more efficient and safer.
"Having a new process that is more efficient [and] does away with the laser entirely allows you to not only push more mass through that nozzle, but you can also run more nozzles at the same time," said Christian LaRosa, founder and CEO of Rosotics.
Initially, Rosotics faced challenges with non-ferromagnetic materials like aluminium but by designing a unique nozzle using a blend of materials (including cobalt), the company was able to overcome these obstacles.
With the Mantis prototype now revealed, Rosotics is ready for deal-making and production. The startup has initiated talks with aerospace and industrial firms and plans to set up an assembly line at Mesa's Falcon Field airport.
CEO Christian LaRosa aims to manufacture dozens of machines each quarter, revolutionizing the 3D printing industry. The first units are scheduled for delivery in October this year with a price tag of $95,000. Given the sheer size of the deposition rate of material for this machine, that's pretty good value.
Come and let us know your thoughts on our Facebook, Twitter, and LinkedIn pages, and don't forget to sign up for our weekly additive manufacturing newsletter to get all the latest stories delivered right to your inbox.