San Francisco-based Mantle, a leader in metal 3D printing for toolmaking, has announced the release of its High-Precision Shaping package. The package, which includes 0.006″ and 0.010″ ball mill cutting tools and automated toolpath software, enables tool rooms to automate their toolmaking process by producing sharp corners and edges without requiring EDM operations. This can reduce the time required to produce mold tools by up to 75%.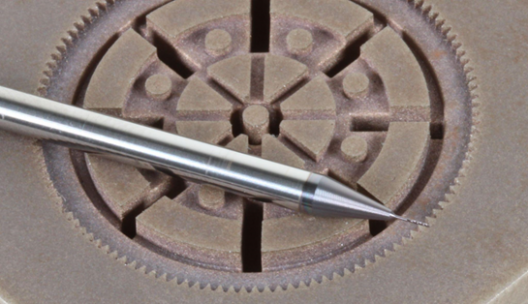 Mantle's TrueShape technology (which we covered before here) is at the heart of this innovation. Combining 3D printing of tool steel pastes with traditional CNC machining, it refines the shape of printed tools, delivering unmatched accuracy, surface finish, and tool steel properties in the metal 3D printing industry.
The High-Precision Shaping package allows for a 70% improvement in tool radii, from 0.010″ to under 0.003″, eliminating more of the costly and time-consuming EDM operations associated with traditional toolmaking.
This game-changing technology has far-reaching implications for the industry. Eric Derner, Technical Sales Applications Engineer at Nicolet Plastics, notes that Mantle enables them to offer production-grade tooling in prototype time, reducing reliance on offshore tooling and mitigating scheduling and supply chain risks.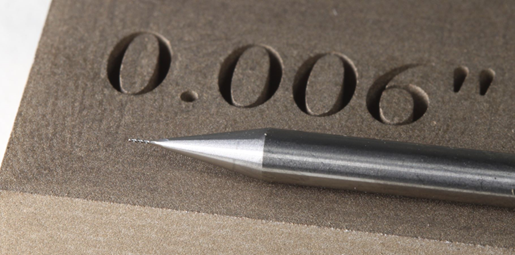 Mantle showcased its software and tools printed with the new High-Precision Shaping capabilities at the Plastics Technology Expo 2023 in Rosemont, Illinois, between March 28th and 30th. With these capabilities, Mantle is poised to transform the toolmaking industry, delivering complex molded parts to customers faster than ever before.
Come and let us know your thoughts on our Facebook, Twitter, and LinkedIn pages, and don't forget to sign up for our weekly additive manufacturing newsletter to get all the latest stories delivered right to your inbox.