Materialise, and Vuzix Corporation, a leading supplier of smart glasses and augmented reality (AR) technology, have announced a collaboration to accelerate the design and production of smart eyewear using 3D printing technology. By integrating 3D printing into the manufacturing process, the partnership aims to speed up the development of new innovations for enterprise applications, while also enabling third-party brands to introduce functional, fashionable, and affordable smart eyewear to consumers.
Vuzix specializes in optical components and smart glasses that utilize augmented reality to create a seamless connection between the digital and real world. By teaming up with Materialise, which has over three decades of 3D printing experience, Vuzix gains access to the full potential of 3D printing technology for the production of smart eyewear.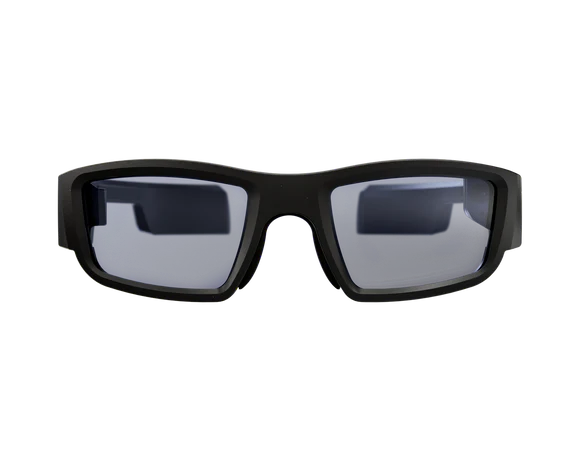 Augmented reality has proven effective in various industries, allowing users to access key information while remaining hands-free and aware of their surroundings. Medical professionals rely on AR eyewear for remote expertise during surgeries, while manufacturing and logistics companies use AR features to improve efficiency and reduce errors. By leveraging the flexibility of 3D printing in the production of smart glasses, design cycles can be significantly reduced, enabling a more agile response to technological advancements.
While smart eyewear has gained traction in the workplace, consumer adoption has been limited due to the lack of compelling applications and fashionable designs. The collaboration between Vuzix and Materialise aims to address these challenges by creating exciting and innovative designs that cater to companies seeking to introduce affordable and stylish smart eyewear to consumers.
"With its speed, flexibility and digital DNA, 3D printing offers eyewear brands a competitive edge by allowing them to drastically reduce their time-to-market while meeting customers' aesthetic requirements," said Fried Vancraen, CEO of Materialise.
"We believe that collaboration with Vuzix will bring new innovations to industrial smart eyewear and accelerate the customer adoption of smart eyewear in the enterprise and broader consumer markets."
Vuzix's OEM components offer various consumer applications, including on-screen displays for athletes, push notifications, navigation, speech-to-text translation, and augmented reality gaming.
However, many companies lack the manufacturing expertise to bring these applications to market in a timely manner. The collaboration between Vuzix and Materialise provides a flexible platform for third-party OEM companies to produce smart eyewear with creative designs, rapid prototyping services, and fast production of small series.
The new collaboration will reduce time-to-market, enabling the transition from initial design to finished product in less than three months, compared to the industry's typical 18-month cycle.
Come and let us know your thoughts on our Facebook, Twitter, and LinkedIn pages, and don't forget to sign up for our weekly additive manufacturing newsletter to get all the latest stories delivered right to your inbox.