Turkish company MetalWorm has introduced two robotic wire-arc additive manufacturing systems, namely the Compact System and Special System. These machines utilize wire-arc Directed Energy Deposition technology and offer a total of eleven computer-controlled robotic additive manufacturing options.
MetalWorm has developed proprietary software that generates toolpath strategies and robot codes for various materials and geometries. Currently, the company's process parameter library includes steel, stainless steel, and aluminum alloys, with ongoing development for alloys like titanium, Inconel, and armor steels.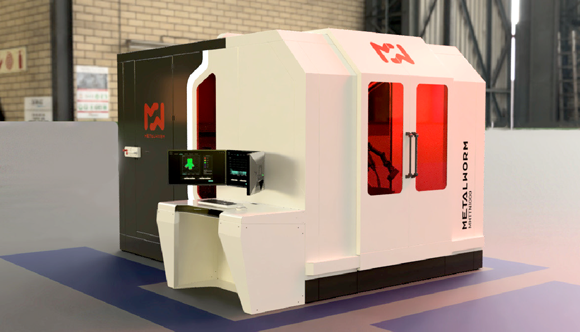 The MetalWorm machines are highly customizable and equipped with monitoring and controlling features, catering to clients' specific needs, including those employing advanced digital twin technologies. The systems incorporate innovative technologies such as Active Cooling, which reduces heat accumulation and substrate waste, and Active Heating, which prevents cracking and residual stresses. Vibration Technology promotes the refinement of grains, enhancing mechanical properties. Additionally, Arc Voltage Control ensures precise deposition by automatically adjusting the torch's height.
The MetalWorm Compact System is marketed as a user-friendly, plug-and-play machine with integrated components. For the production of larger parts, the MetalWorm Special System offers robotic solutions. MetalWorm also provides custom-designed systems to accommodate specific requirements.
With these advancements in Additive Manufacturing, MetalWorm aims to offer efficient and versatile solutions for various industries. The company's dedication to developing new alloys and continuously improving its technologies positions it at the forefront of the rapidly evolving field of robotic wire-arc Additive Manufacturing.
And let us ponder for a moment what a great name "MetalWorm" is for a company! Kudos to MetalWorm for their branding.
Come and let us know your thoughts on our Facebook, Twitter, and LinkedIn pages, and don't forget to sign up for our weekly additive manufacturing newsletter to get all the latest stories delivered right to your inbox.