Mighty Oak Medical, a specialist in spinal technologies, has formed a technical partnership with HP to enhance spinal surgeries using 3D printing technology. The collaboration aims to produce personalized 3D printed models and tools that improve pedicle screw placement and spinal fusion procedures. Mighty Oak's flagship product, FIREFLY, a patient-specific pre-surgical planning and navigation platform, has received FDA clearance and CE-mark for its 3D printed medical models and surgical guides. By leveraging 3D technology, the solution enhances precision and safety while addressing efficiency challenges in spinal fusion surgery.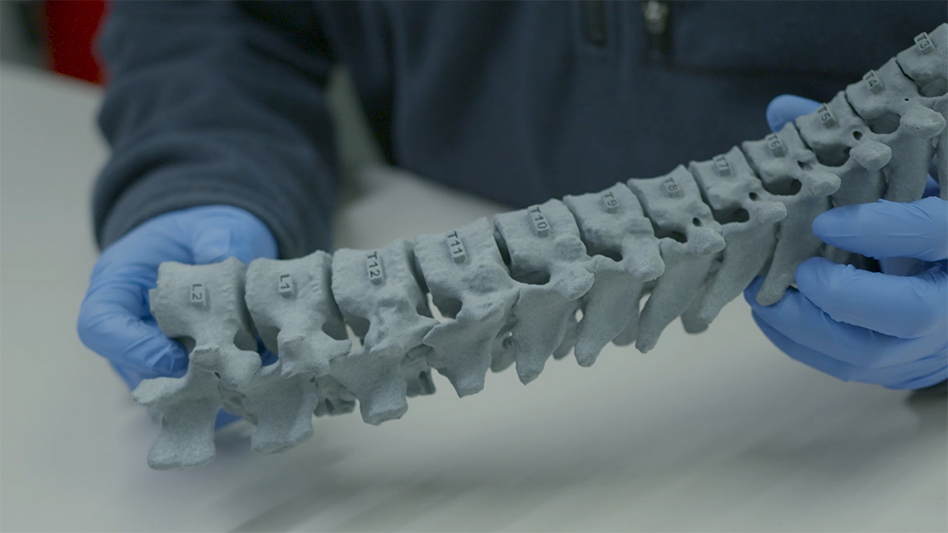 The FIREFLY system empowers surgeons with high-accuracy pre-surgical planning by creating 3D virtual renderings of patients' spines. Surgeons can then utilize 3D printed anatomical models and disposable guides to perform pedicle screw placement quickly and safely. This innovative approach improves the success rate of spinal surgeries and reduces stress for both patients and surgeons.
Mighty Oak Medical has been utilizing additive manufacturing technologies for over a decade to develop spinal technologies and medical devices. The partnership with HP's 3D printing technology has revolutionized the healthcare industry by providing patient-specific solutions and improving surgical outcomes.
The FIREFLY navigation system, made possible through 3D printing, streamlines the surgeon's workflow and reduces screw placement time. By integrating HP's Jet Fusion 5200 3D printers into their factory floor, Mighty Oak Medical has achieved remarkable results, including a 99.7% screw placement accuracy. Furthermore, the personalized patient-specific guides eliminate the need for intra-operative radiation exposure, reducing risks for both staff and patients.
Greg Elfering, Head of Americas Go-to-Market at HP Personalization and 3D Printing, expressed excitement about the partnership, emphasizing the positive impact of innovation on patients and the healthcare industry. Mighty Oak Medical and HP's collaboration exemplifies how 3D printing solutions can minimize costs, enable personalization, and improve the efficiency and accuracy of patient care in the medical device and orthopedic industry.
Come and let us know your thoughts on our Facebook, Twitter, and LinkedIn pages, and don't forget to sign up for our weekly additive manufacturing newsletter to get all the latest stories delivered right to your inbox.