Australian hemp company Mirreco is creating a 3D printing procedure that utilizes hemp biomass as a material for the fabrication of building panels for houses. The company specialises in machines that can process an entire hemp plant and separate it into various items. As a result, the company can offer a sustainable and biodegradeable material option for housing. The hemp-based process has drawn the interest of Arcforms, who want to help showcase the potential for hemp biomass within the construction sector.
In a released statement, the company made clear its reasons for using hemp, citing its unique properties. When compared with traditional building materials, Mirreco claims the 3D printed hemp-based panels are structurally seem, simple to produce and supply superior thermal performance. It is also useful for floors, roofs and interiors, so it's utility doesn't just stop at paneling.
3D Printing Houses From Hemp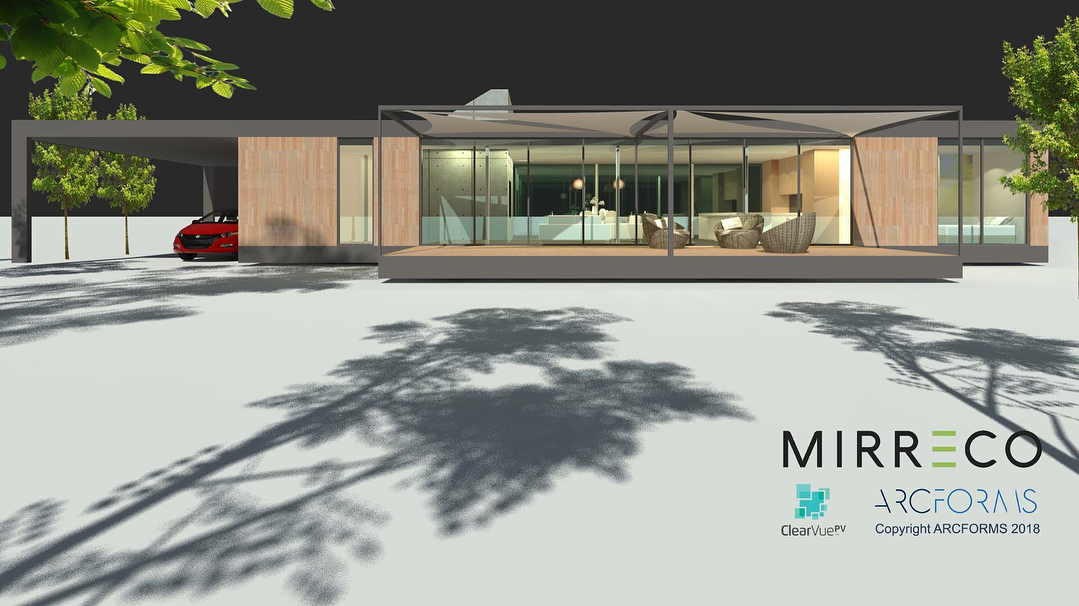 The 3D printing industry is no stranger to hemp-based products. Filaments based on it have been available for quite a while now. This has, no doubt, something to do with the worldwide lifting of restrictions on hemp and related products. The proliferation of hemp and its derivatives has led to widespread interest in hemp paper and hemp-crete, a type of concrete.
While Mirreco provides the processing machinery, Arcforms will design the houses. They have already provided a detailed design iteration as seen in the image above. The house looks aesthetically pleasing and functional, although it is just a simulation for now. "The floors, walls and roof will all be made using hemp biomass, and the windows will incorporate cutting-edge technology that allows light to pass through glass where it is converted into electricity," the company states.
Mirreco comes at this this project with another overarching aim. They hope to curb the imminent effects of climatic change, which carbon-neutral hemp panels deter. Hemp plants can handle absorbing considerable amounts of co2, that makes it an eco-friendly building material. The company looks to be providing not just function, but also a positive vision for the future.
Featured image courtesy of Arcforms and found at Mirreco.