MIT researchers have unveiled a breakthrough in electric motor design that could pave the way for electrifying larger aircraft, and its lightweight structure has been realized thanks to additive manufacturing.
The aviation industry has been working on reducing carbon emissions by transitioning to electric aircraft, but weight restrictions have posed a challenge in developing electric motors with power-to-weight ratios comparable to jet engines, and this new motor seems to be a significant step in the direction of realizing that goal.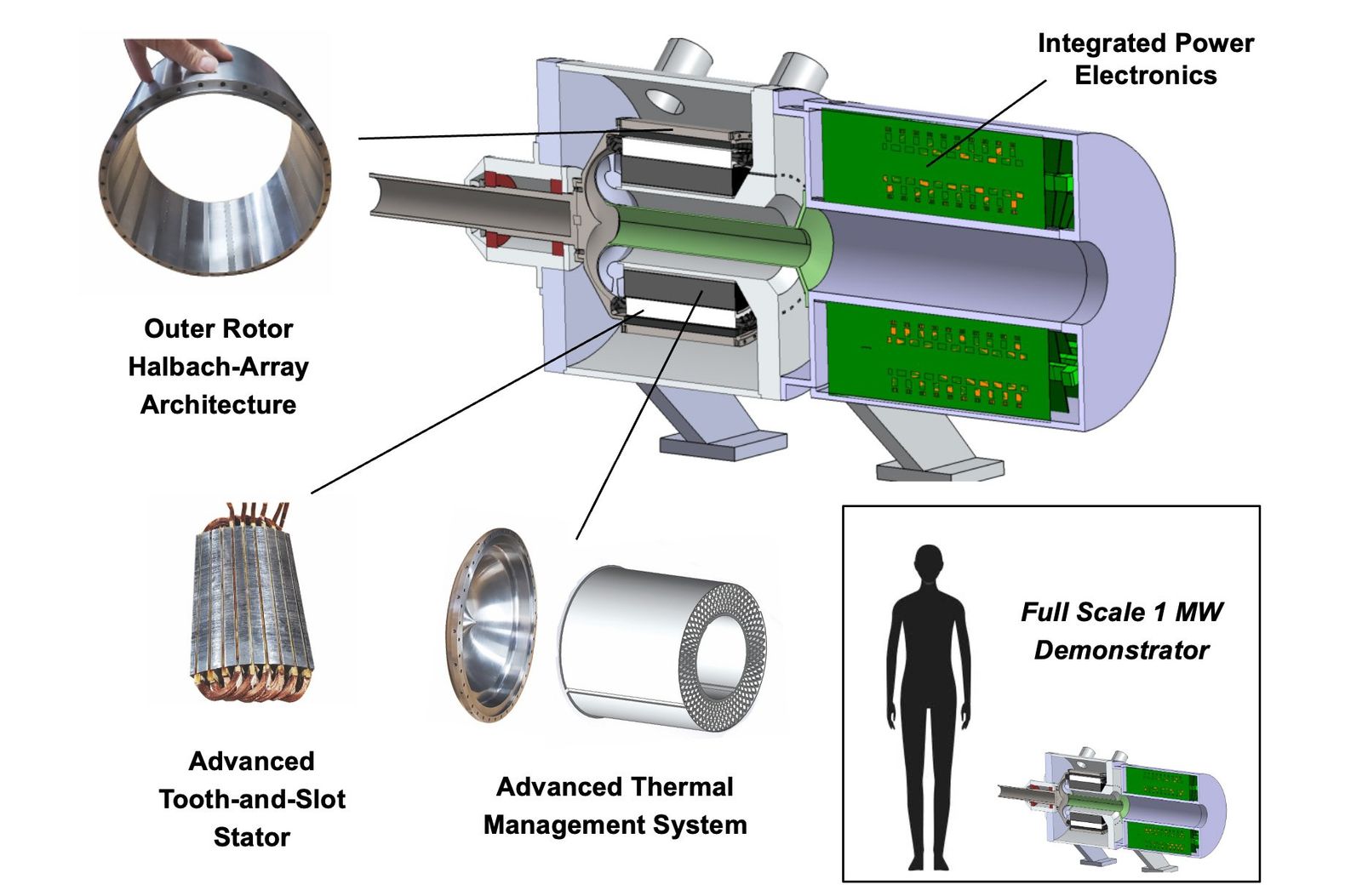 The new compact and lightweight design presented by MIT researchers features a megawatt-scale motor capable of generating 1 megawatt of power. This achievement brings the electrification of regional jets within reach, a significant step toward larger machines and power levels needed for commercial airliners.
The motor design includes a circular drum rotor with permanent magnets and a stator with coiled copper wires. The design features a novel air-cooled heat exchanger made from aluminum alloy that sits inside the stator. The cylindrical structure features a honeycomb of small air channels, whose complex geometry means it has to be 3D printed. But the design enables the team to achieve cooling efficiency close to what you would get with a liquid system while maintaining the required structural integrity.
High Specific Power
The researchers have tested the major components and demonstrated in simulations that the motor will reach the expected power levels. With a weight of 57.4 kilograms, the motor boasts a specific power of 17 kilowatts per kilogram, surpassing the threshold identified by NASA for powering large electric aircraft.
The breakthrough in specific power achieved by MIT could revolutionize the aviation industry's efforts to reduce carbon emissions and enable the development of unconventional aircraft configurations.
Come and let us know your thoughts on our Facebook, Twitter, and LinkedIn pages, and don't forget to sign up for our weekly additive manufacturing newsletter to get all the latest stories delivered right to your inbox.