Modix, the Israeli printer company known for building fairly big and sturdy machines at very reasonable prices has got some new hardware and features out, and have released a couple of videos to show them in action.
So let's take a look.
Griffin Print Head
The Modix printers are set in a steel frame, making it a sturdy and reliable platform for those precision linear rails upon which everything moving rests. So with all this rigidity abound, you probably want an equally sturdy print head, right?
Similar to the previous print head / structure found on Modix printers, this is made from bent steel sheets forming a totally rigid enclosure.
Inside the structure sits a new extruder designed in collaboration with Bondtech, and also a custom hotend, designed with Slice Engineering.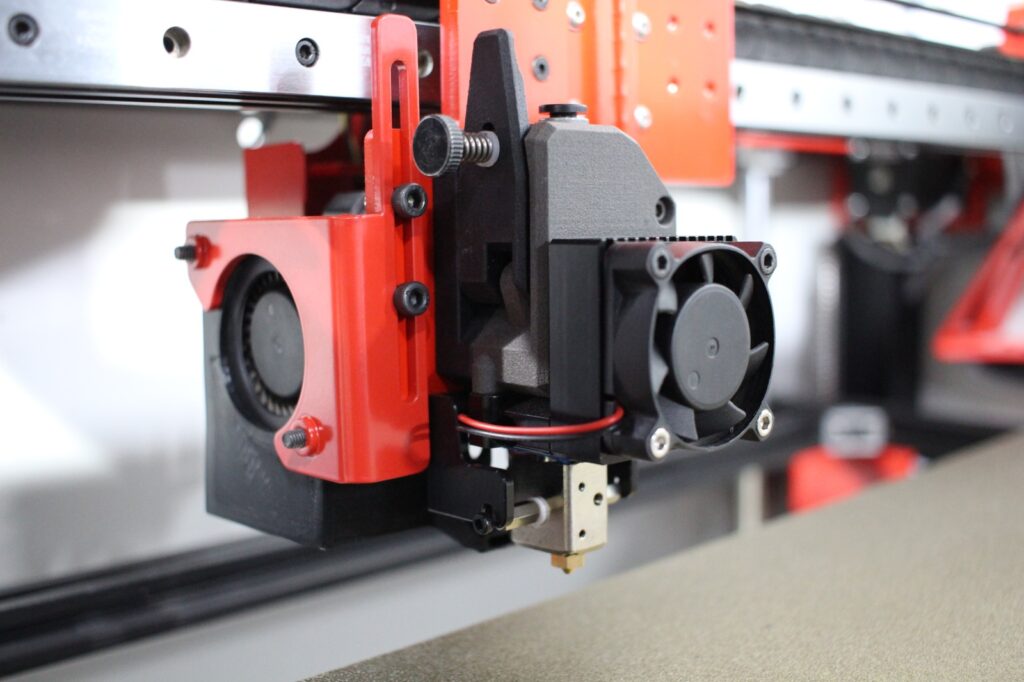 The design includes the advanced Slice Engineering Bi-Metal heat-break that extends the melting zone inside the heat-block. In addition, an upgraded PT-1000 temperature sensor will enable printing in higher temperatures of up to 500°C. According to Modix, an optional water based hot-end cooler will be available at a later stage.
Modix has improved the user experience with this print head as well, especially in terms of swapability of hot end components.
The new print-head design makes nozzle replacements much easier, and even allows a quick swapping of the entire filament melting subsystem. The rigid mounting of the heat-block to the steel frame allows one handed nozzle replacement, making it even easier to test different nozzle diameters.
Smart Z-Offset Calibration
In addition, some setup headaches are removed thanks to the smart Z-offset calibration between the nozzle and the BL Touch probe.
A dedicated sensor allows the BL-Touch and the nozzle to touch the surface, consequently. The precise relative distance (the "offset") is saved automatically to the printer. Goodbye calipers.
You can see the new Modix Griffin print head doing its calibration in the video below.
The Griffin primary extruder pack includes:
– Griffin Hotend
– PT-1000 temperature sensor
– 50W heater
– Silicon Sock
– Bondtech custom BMG extruder
– Metal mounting brackets
– Blower fan , duct and brackets
– Z Offset calibration probe
The Griffin Print head is compatible with owners of V3 printers and customers who upgraded from V2 to V3 with both Duet and Mechanical upgrades. Other hotends will fit in the printhead with the proper adapters.
If you'd like to read more about Modix FFF printers, and learn more about how you can get into printing BIG parts at a price point that doesn't make your eyes water, then you can head on over to their website at this link.