nano3Dprint, a next-generation additive manufacturing solutions provider, has changed the 3D printing game with its A2200 Multi-material Electronics Printer. The A2200 is designed for printing with embedded functionality, such as a three-dimensional part with built-in circuitry.
The company's flagship product, the A2200 produces specialized applications and 3D objects with embedded electronics, including multi-layer printed circuit boards, medical devices, and wearables.
The A2200's side-by-side precision filament extruder and enhanced, compact materials dispensing system enable users to print fused deposition modeling (FDM) materials next to conductive inks and pastes.
Capabilities
Named "a platform for all 3D-printed electronics for the future" by United States government researchers, the A2200 Multi-material printer has proven extensive capabilities useful across many industries.
The A2200 can produce 3D objects with embedded circuit boards, batteries, sensors, and antennas. Additionally, the A2200 can incorporate strain gauges, heaters, complex antenna geometries and optical components in a 3D print. Users can engineer solar cells, flexible electronics, conductors and microfluidics.
The A2200 also works in tandem with nano3Dprint's B3300 Dual-Dispensing 3D Printer, which deploys two micro-dispensers and can produce objects like medical devices, wearables, batteries, solar and other functional electronics with embedded circuitry. Together the A2200 and B3300 can create an electronics assembly line with four materials for R&D, rapid prototyping and low-volume manufacturing.
Collaborations
These capabilities have resulted in several notable partnerships including one with Finite Space. A Germany-based project revolutionizing material usage and manufacturing processes in space, Finite Space is utilizing nano3Dprint's A2200 printer to produce a moon rover, additional rover parts and other tools for its space exploration team.
Dual Printheads
The first printhead on the A2200 is an FDM extruder, which can print with such materials as Polylactic Acid, Acrylonitrile Butadiene Styrene, Polyethylene Terephthalate Glycol, nylon (PA), polycarbonate, flexible filament (Thermoplastic Polyurethane, Polylactic Acid+) and more.
The second printhead, a micro-dispenser for inks and pastes, can print functional inks and pastes, conductive ink/paste, fast-drying solvent-based inks, silver nano-particle inks, graphene solutions and more. In fact, it can handle all inks and pastes with viscosities ranging from 1mPa·s to 54000 mPa·s. The materials dispensing system's nozzles are sized 14 to 30 Ga (1.6 mm to 150 μm).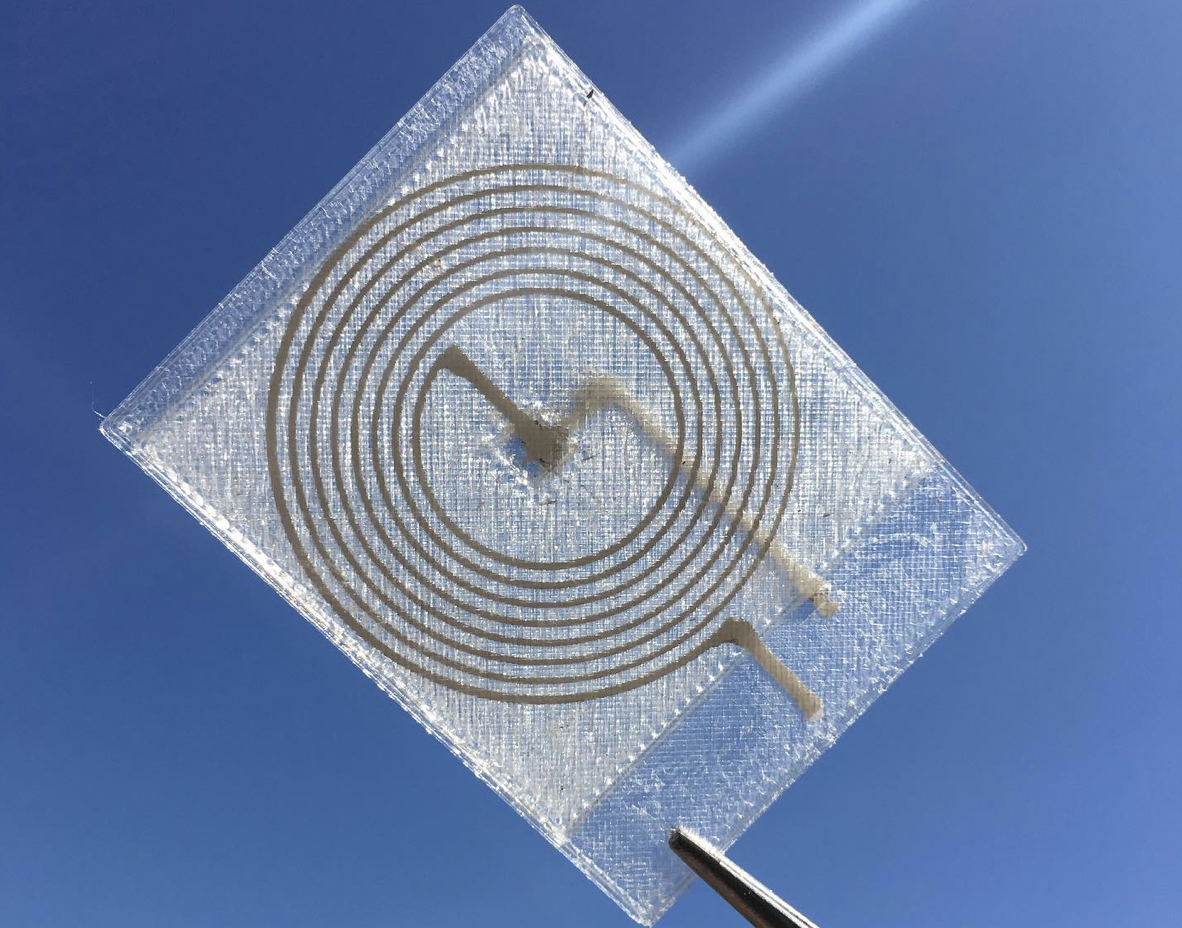 A2200 Specifications
Machine dimensions:
467 mm x 357 mm x 374 mm
Machine weight:
13 kg. (28.66 lbs.)
Maximum heat bed temperature:
100°C
Maximum nozzle temperature:
270°C
Maximum axis moving speed:
350 mm/s
Resolution:
200 microns, and print down to 100 microns or less with specialty nozzles
Stage material:
removable glass heated bed
Compatible with:
Repetier-Host, Cura, Makerware, Simplify3D, STL, GCODE
Connectivity:
Direct print with SD card using a full-color touch screen (recommended), flash drive
Availability
The A2200 printer retails for $4,950.
You can check out the A2200 printer in more detail at nano3Dprint's product webpage, right here.
Come and let us know your thoughts on our Facebook, Twitter, and LinkedIn pages, and don't forget to sign up for our weekly additive manufacturing newsletter to get all the latest stories delivered right to your inbox.