NASA has contracted Made in Space to develop Archinaut One, a small spacecraft with the ability to print in space. Multiple agencies will be testing out in-space robotic manufacturing and assembly of crucial components for space-travel and solar power. The project's results could be crucial to America's Moon to Mars exploration approach, providing a means of developing, repairing or storing pieces of equipment without using manned vessels.
We've previously covered how Made in Space has been working on this project for some time but now they have NASA's backing. NASA's Archinaut One plans also have another component pertaining to solar power. When the archinaut is eventually in low-Earth orbit, it will print two beams of 32 feet (10 meters) out from each side of the spacecraft. Eventually, each beam will comprise two solar arrays that generate as much as five times more power than traditional solar panels on spacecraft of similar size.
"In-space robotic manufacturing and assembly are unquestionable game-changers and fundamental capabilities for future space exploration," said Jim Reuter, associate administrator of NASA's Space Technology Mission Directorate. "By taking the lead in the development of this transformative technology, the United States will maintain its leadership in space exploration as we push forward with astronauts to the Moon and then on to Mars."
Made in Space's Contract
The contract with Made in Space presents the second phase of a collaboration through NASA's Tipping Point solicitation. While NASA is a public company, through Tipping Point they are partnering with 22 different private aerospace companies. The public-private partnership combines NASA resources with an industry contribution of at least 25% of the program costs. This allows for the development of critical space technologies while saving taxpayer money.
Made In Space originally began working on the Archinaut One in 2016. Back then, they developed a ground demonstration and successfully 3D-printed structural beams in a NASA facility using a thermal vacuum chamber at the Ames Research Center in California's Silicon Valley. This pilot test was able to prove that the concept works and that printed hardware can withstand the pressure, temperature and various extremities of space. Now, they have a $73.7 million USD contract with NASA to demonstrate the technology in the actual environment.
The Archinaut team includes a host  of companies aside from Made In Space and NASA. Northrop Grumman of Falls Church, Virginia, Ames, and NASA's Jet Propulsion Laboratory in Pasadena, California are all part of the collaboration.
Advances in Aerospace Technology Development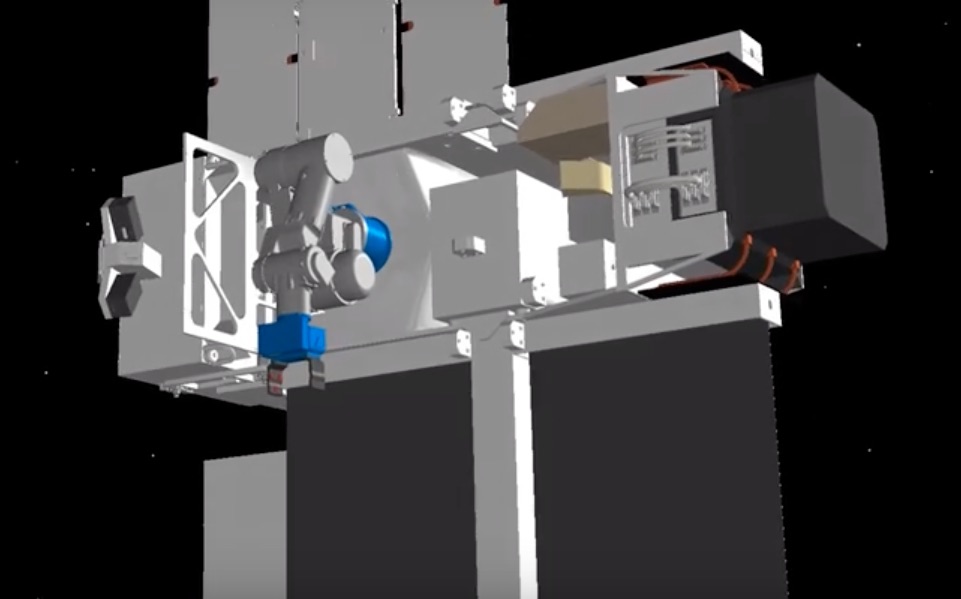 The companies estimate the Archinaut One will launch on a Rocket Lab Electron from New Zealand in 2022. Upon reaching low-Earth orbit, the Archinaut One will commence construction of the solar array. Made in Space and NASA's Archinaut One tests will prove the effectiveness of quite a few advances in space travel.
Firstly, it presents a possibilities for remote, in-space construction of Multiple technologies. These include communications antennae, large-scale space telescopes and other complex structures. Secondly, it tests the abilities of small satellites in deploying large surface area power systems and reflectors. Traditionally, this task has been the remit of larger satellites.
It also may eliminate spacecraft volume limits imposed by rockets. This has been a major issue space 3D printing is looking to solve, with multiple companies researching it. Needless to say, the project could simplify fuel waste, weight control and storage issues. The technology may also decrease the risk of spacewalks by taking up many tasks that astronauts perform. These can be fatal for the crew-members if something goes wrong, and are thus better done autonomously.
Featured image and video courtesy of Made in Space.