AMPOWER Academy, a management consultancy based in Hamburg, Germany, has expanded its training platform with the addition of new courses in Additive Manufacturing (AM). The academy now offers a total of six courses, providing over five hours of video material for engineers seeking to enhance their AM skills. The self-paced learning programs aim to help engineers identify suitable AM applications, improve their Additive Manufacturing designs, and successfully implement AM within their companies.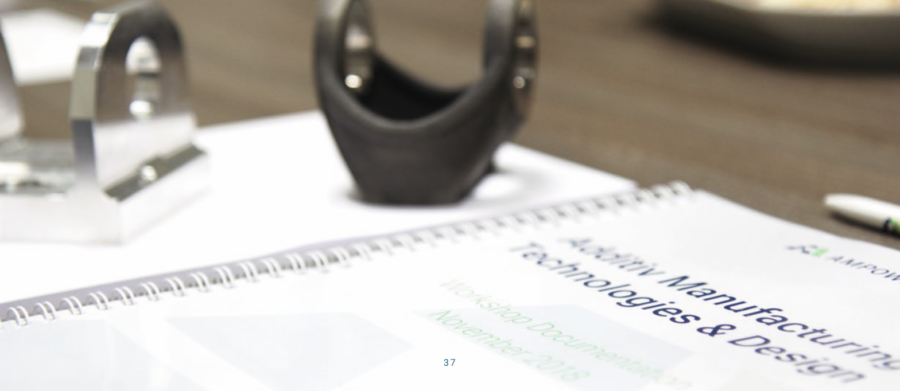 One of the newly introduced courses is the Metal Laser Powder Bed Fusion Deep Dive, designed to offer a concentrated training experience for engineers interested in metal AM, specifically focusing on the Laser Beam Powder Bed Fusion (PBF-LB) process, its materials, and their properties. Other courses include topics such as cost calculation for metal printing, and AM Fundamentals.
In addition to the course offerings, the AMPOWER Academy serves as an ongoing resource for engineers, offering guidance and support as they explore AM applications and leverage the technology effectively. The academy features a material database that consolidates data sheet values from various metal AM vendors, providing engineers with comprehensive knowledge about the material properties of metal Additive Manufacturing parts. The database is regularly updated to reflect the latest advancements in AM technologies.
The AMPOWER Academy aims to address the challenges of adopting Additive Manufacturing (AM) by providing comprehensive training and knowledge. With a combination of online modules and live training sessions, the academy equips individuals and organizations with the expertise needed to utilize AM effectively. By bridging the knowledge gap, AMPOWER hopes to unlock the full potential of AM in various industries and drive its widespread adoption.
Engineers interested in expanding their AM knowledge can sign up for free on the Ampower Academy website. By taking advantage of these courses, engineers can develop their expertise in AM and contribute to the growth and success of their companies in this rapidly evolving field.
Come and let us know your thoughts on our Facebook, Twitter, and LinkedIn pages, and don't forget to sign up for our weekly additive manufacturing newsletter to get all the latest stories delivered right to your inbox.