Researchers from RMIT University in Melbourne have developed a new class of titanium alloys using laser 3D printing, potentially revolutionizing the sustainability and applications of the titanium industry.
The conventional titanium alloy, Ti-6Al-4V, has been widely used since its invention in 1954 and accounts for over 50% of the titanium market. However, it requires expensive elements like aluminum and vanadium. The newly created alloy eliminates the need for these elements, utilizing oxygen and iron instead, which are more readily available and cost-effective.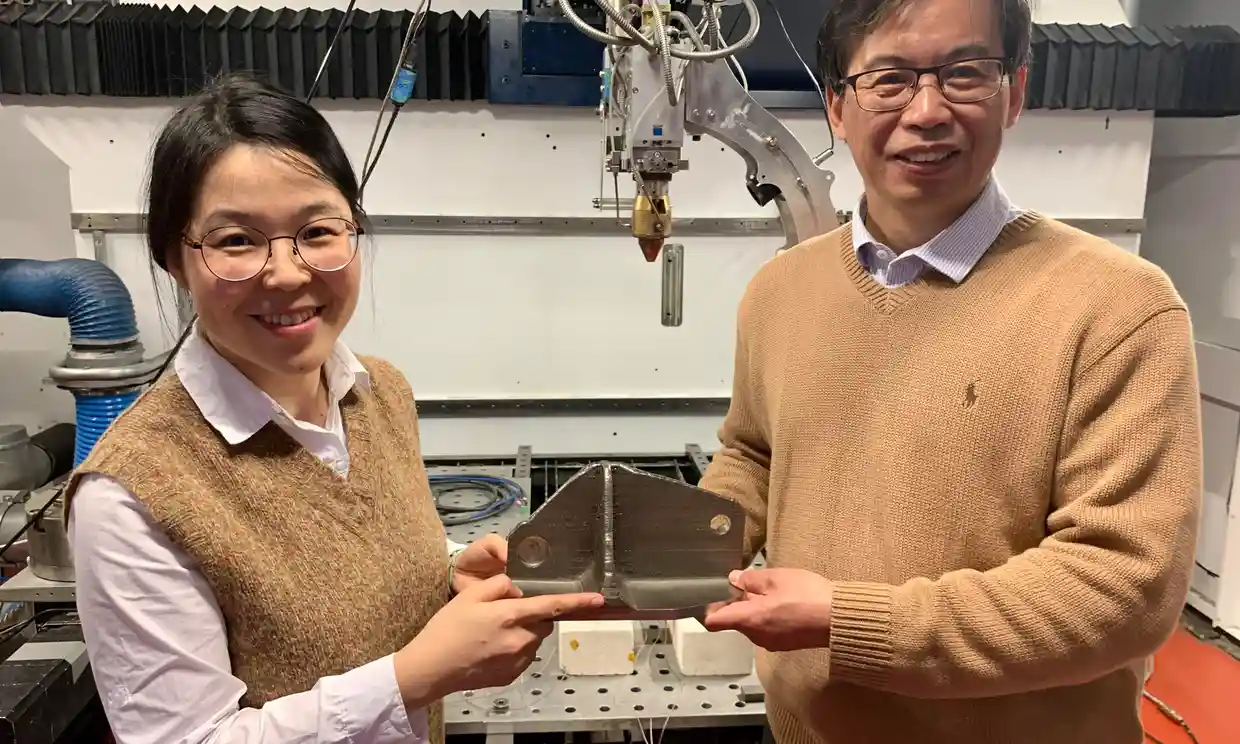 Historically, titanium alloys with high oxygen and iron content were considered inferior due to brittleness and defects. However, the scientists were able to control the distribution of oxygen and iron atoms and produce nanoscale-sized titanium crystals through 3D printing. This technique resulted in a material that exhibited both strength and ductility, making it comparable to conventional titanium alloys.
The 3D printed alloy offers additional advantages, such as the ability to adjust parameters during production to achieve gradient properties. This means that different sections of a printed object can possess distinct characteristics tailored to specific requirements.
Moreover, the new alloy presents sustainability benefits. It can be recycled from titanium with high oxygen and iron content, reducing waste and resource consumption.
While the proof of concept has been established, further research and development are needed before industrial applications, particularly in biomedical implants and the space and aerospace industries, can be realized.
The development of this new class of titanium alloys aligns with the Australian government's recognition of advanced manufacturing and materials technology as a critical field. With its potential to enhance sustainability and expand the applications of titanium, this breakthrough holds promise for a wide range of industries, contributing to technological advancements and societal progress.
Come and let us know your thoughts on our Facebook, Twitter, and LinkedIn pages, and don't forget to sign up for our weekly additive manufacturing newsletter to get all the latest stories delivered right to your inbox.