Researchers at Heriot-Watt University in Edinburgh have developed a new 3D printing technique that has the potential to revolutionize the manufacturing industry. Led by Dr. Jose Marques-Hueso, the team has modified the stereolithography process to enable the use of near-infrared (NIR) light for 3D printing complex structures with multiple materials and colors.
Unlike traditional 3D printers that apply a blue or UV laser to solidify a liquid resin layer by layer, the new method uses NIR light to penetrate deep into the resin vat without the need for layering. This breakthrough allows for printing at depths of over 5 cm, compared to the typical limit of 0.1 mm. The NIR light source exploits the invisibility window of materials, making it possible to print objects with one material and later add a second material anywhere in the 3D space.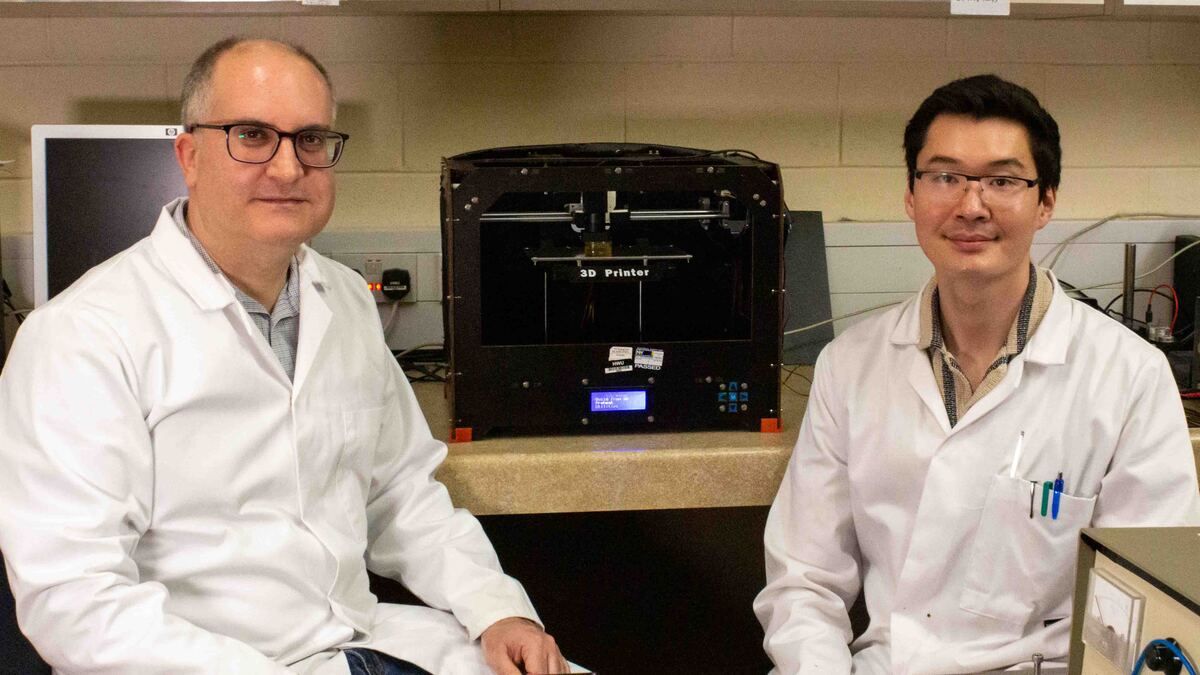 The implications of this advancement are significant for various industries, particularly those that rely on specialist parts, such as healthcare and electronics. For instance, the technique enables the printing of hollow structures that can later be filled with different materials. Additionally, the researchers have developed engineered resins containing nanoparticles that exhibit optical upconversion, transforming NIR photons into blue photons to solidify the resin. This allows for the printing of multiple materials with distinct properties in the same sample, opening up new possibilities for applications like shoe production, object restoration, and in-situ bioprinting through the skin.
"In the same research project, we had previously developed a resin that can be selectively copper-plated," continues Dr Marques-Hueso.
"Combining both technologies, we can now 3D print with two different resins and selectively cover just one of them in copper by using a simple plating solution bath. This way, we can create integrated circuitry in 3D, which is very useful for the electronics industry."
Overall, this cutting-edge 3D printing technique has the potential to advance manufacturing by providing a cost-effective solution for creating complex, multi-material objects with diverse applications across various industries.
Come and let us know your thoughts on our Facebook, Twitter, and LinkedIn pages, and don't forget to sign up for our weekly additive manufacturing newsletter to get all the latest stories delivered right to your inbox.