Researchers at the Department of Energy's Oak Ridge National Laboratory (ORNL) have developed a new technology for additive manufacturing of composite metal parts. The new technique allows for the design of compositionally graded composite parts that transition seamlessly from high-strength superalloys to refractory alloys capable of withstanding extreme temperatures, eliminating the need for welding.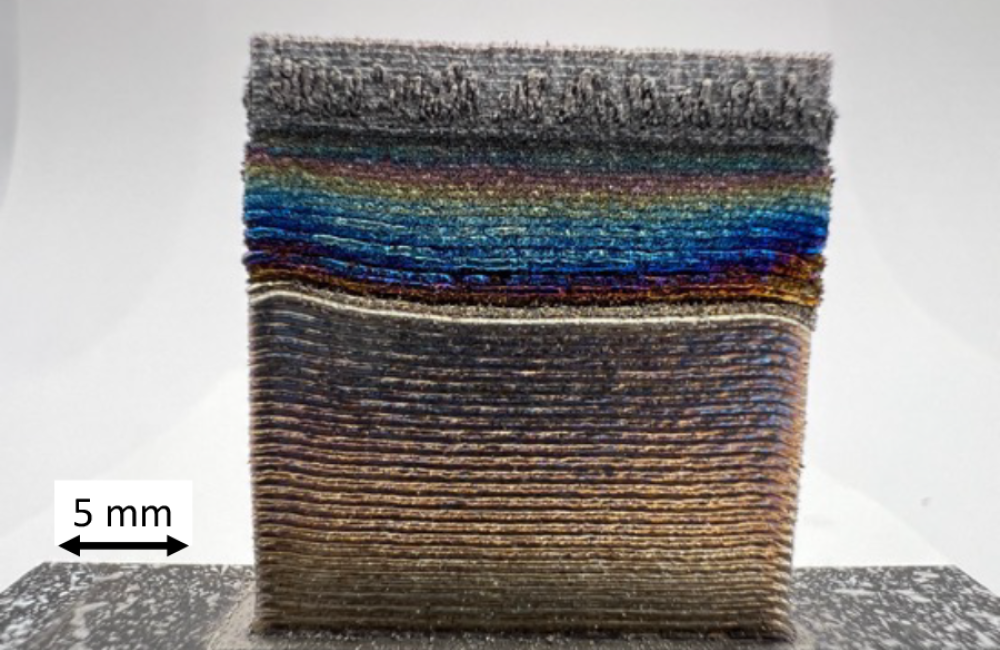 The key to this process lies in the "secret sauce" – a powder composed of a third transition alloy with lightweight or high-temperature characteristics. Using directed energy deposition, researchers deposit different powder compositions in an inert argon environment while adjusting the deposition rate along the way.
"It's like cooking- you basically have different ingredients," said lead researcher, Soumya Nag.
"So, if you have more pasta on one side and more risotto on the other side, how do you continuously change from a pasta to a risotto? You change the ingredients as you move along from one end to another, and that's exactly what we do," Nag said.
Traditionally, structural applications involve using a single alloy composition for fabricating components in harsh environments, which can be expensive and compromise performance. Alternatively, welded parts made from dissimilar materials are used for components requiring varied properties, leading to abrupt interfaces and reduced performance.
In this research, scientists successfully joined non-weldable superalloys with refractory alloys by creating a non-linear gradient pathway using computational thermodynamics and experimental data. The team validated their computational alloy design by analyzing stress states with neutron diffraction-based studies.
The potential applications for this technology are vast, including rocket engines for space, aerospace manufacturing, fusion and fission reactor fabrication, marine-related uses, and renewable energy systems – essentially any field where extreme environments exist.
Come and let us know your thoughts on our Facebook, Twitter, and LinkedIn pages, and don't forget to sign up for our weekly additive manufacturing newsletter to get all the latest stories delivered right to your inbox.