Researchers at the University of Michigan's Taubman College have developed an innovative 3D printing method that creates ultra-lightweight, waste-free concrete structures.
The "Shell Wall" system, pioneered by architect Aghaei Meibodi and researchers Alireza Bayramvand and Yuxin Lin of the DART laboratory, is 72% lighter than conventional solid concrete systems of the same size.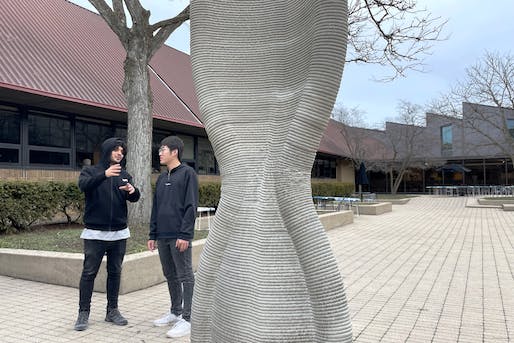 Traditional 3D concrete printing involves a tool head operating parallel to the ground and depositing mortar in horizontal layers.
"This leads to high concrete consumption and limits its application for lightweight forms that entail intricate shapes like branching and angular tubular forms, overhangs, layer cantilevers, and filament section or angle variations," said Meibodi.
However, the Shell Wall system utilizes computational design through topology optimization, which determines the most efficient distribution of 3D printed concrete based on criteria such as strength or weight.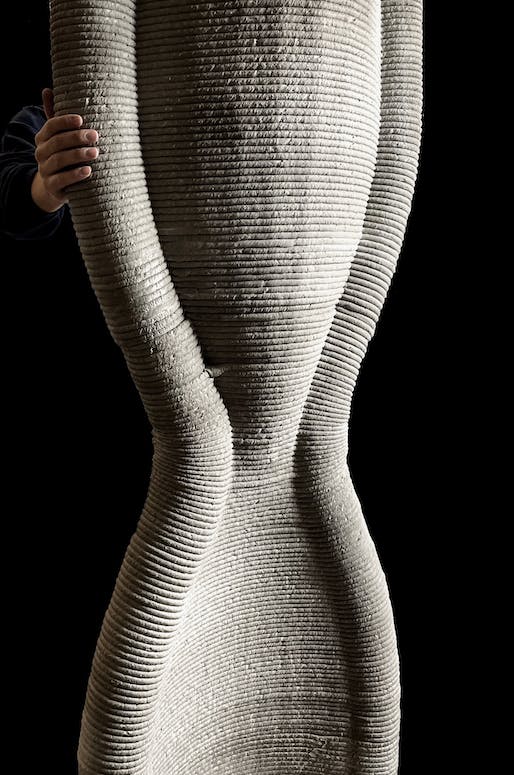 By incorporating a computational model of the proposed structure, a 3D printing path can be generated that accommodates unique shapes and geometries. This eliminates unnecessary overbuilding and excessive material use, resulting in more environmentally friendly structures at a lower cost. This groundbreaking technique has the potential to revolutionize the construction industry by enabling the creation of lightweight, waste-free concrete structures with intricate designs.
Video
Come and let us know your thoughts on our Facebook, Twitter, and LinkedIn pages, and don't forget to sign up for our weekly additive manufacturing newsletter to get all the latest stories delivered right to your inbox.