The Airbus A350 already has more 3D printed parts than any other civil airliner.
And that list of AM components will grow further shortly thanks to German company Liebherr-Aerospace Lindenberg GmbH, who will be manufacturing a complex titanium component for the aircraft.
Liebherr has been selected to supply the lower cargo door actuator and valve for the A350 extra wide body passenger aircraft.
It is one of many ongoing projects between Liebherr's center of competence and Airbus.
Liebherr specializes in flight control systems, landing gears, gears, gearboxes and electronics, and is collaborating intensively with Airbus in the development of additive layer manufactured components.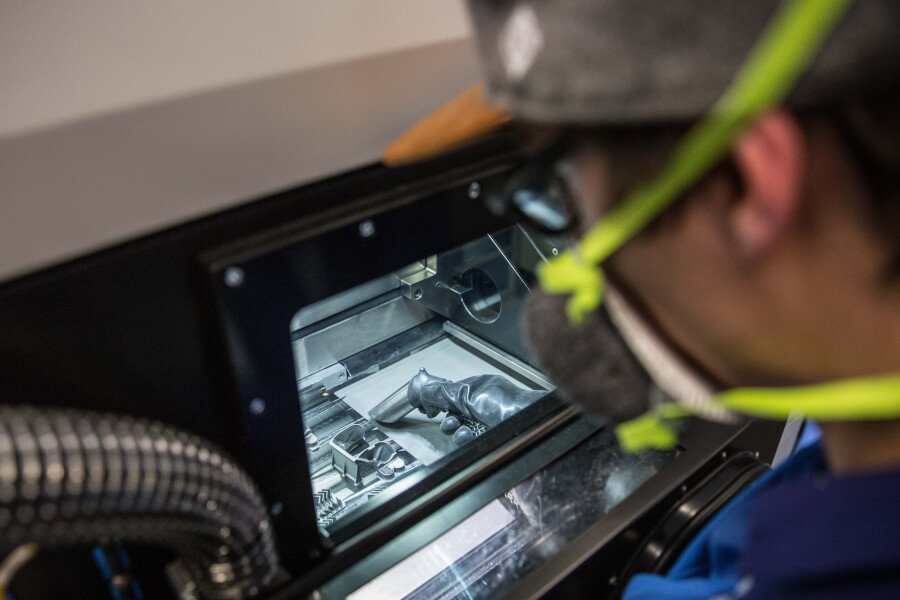 Liebherr has hardware installed on all Airbus aircraft and has provided AM components for the A350 before.
This is great news for us, because we don't have any photos of the new 3D printed cargo door actuator, so let's have a look at some of the previous AM parts that Liebherr has manufactured for the A350.
They were the first company to provide qualified AM titanium parts to Airbus, when they delivered a proximity sensor bracket for the A350 nose landing gear. You can see a comparison of the original part versus the AM part in the graphic below.
In that case, the bracket was redesigned to be 100% stiffer and 29% lighter than the original, and even added extra features, presumably reducing part count from other adjacent parts in the assembly.
One of the next parts printed by Liebherr for the A350 was the spoiler actuator valve block.
This was printed with an EOS printer and was the first AM primary flight control hydraulic component flown on an Airbus aircraft. A spoiler actuator moves the spoiler to the desired position to decrease the lift of the airplane.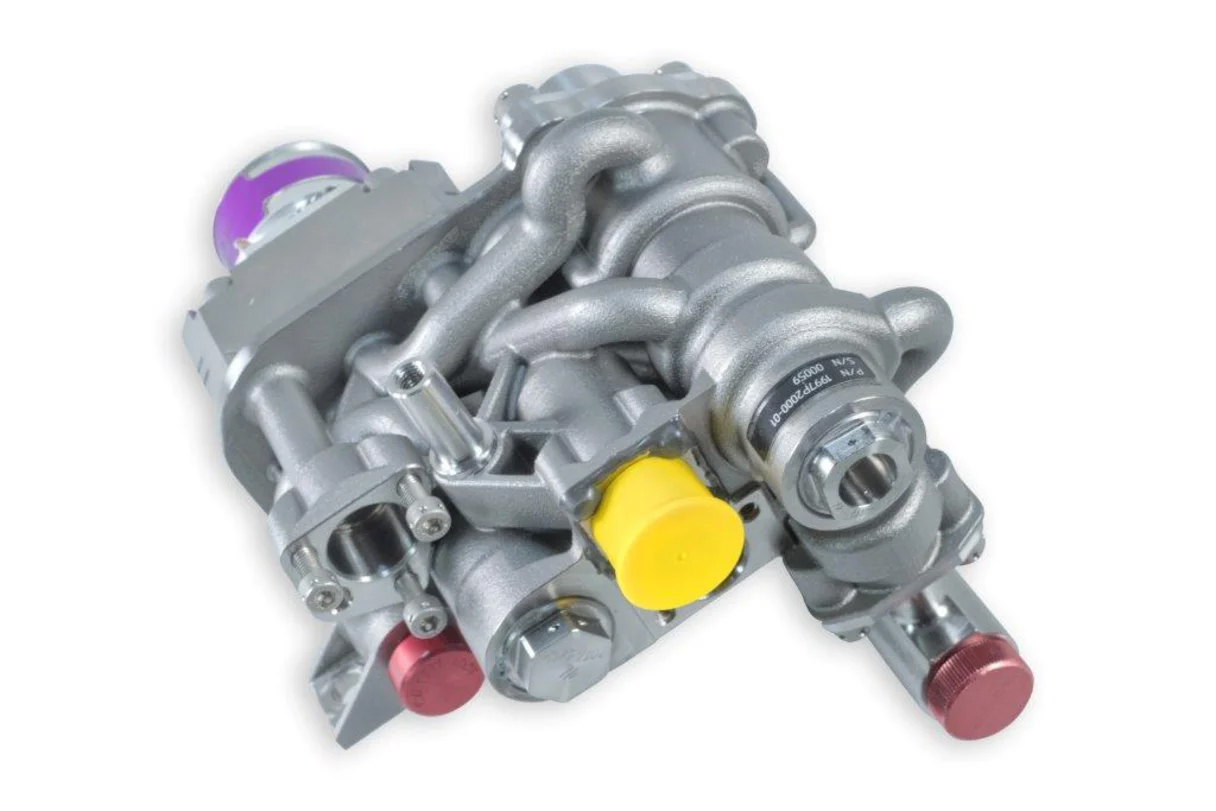 Typically this part would start from a forged block of titanium, and would be machined, finished and assembled. By using AM the new version was 35 % lighter and made from fewer parts. It was possible to integrate 10 functional elements into the new valve block.
Lighter and more efficient equals less fuel and happy airline operators.
"3D printing is a technology that is over 20 years old, but has recently experienced an enormous boom and offers exciting prospects, particularly in aircraft engineering," said Alexander Altmann, head of the Additive Manufacturing / Research & Technology project at Liebherr.
"Airbus recently flew one of our 3D printed spoiler actuator valve blocks on a flight test A380. The first-ever 3D printed primary flight control hydraulic component flown on an Airbus aircraft! The valve block offers the same performance as the conventional valve block made from a titanium forging, but it is 35% lighter in weight."
At last count (2015) the Airbus A350 had over 1000 additive manufactured parts on each aircraft. We have no idea how big that number is today, but expect it to get bigger.