Trumpf has unveiled its upgraded TruPrint 1000 Additive Manufacturing machine, designed specifically for the dental market, and targeting North America. This compact, entry-level machine is ideal for producing dental prostheses made of cobalt-chrome or titanium alloys, and is also suited for other medical applications, R&D, and small-series production.
The new TruPrint 1000 boasts twice the speed of its predecessor, making it perfect for series production. Equipped with two 200-watt lasers and a multi-plate option, it allows multiple builds to run without operator intervention. The machine can operate overnight or on weekends, saving both time and costs.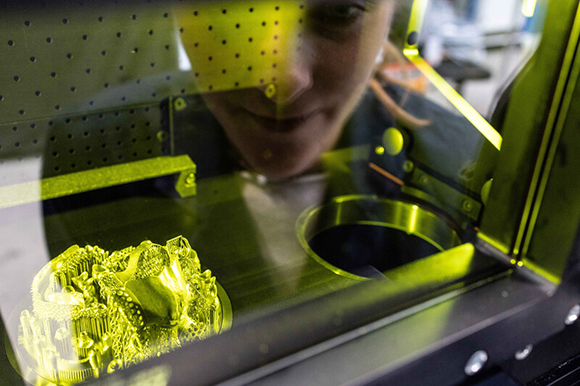 The redesigned TruPrint 1000 (pictured below) occupies only half the floor space of previous models, easily fits through standard doors, and is ideal for smaller production environments. It can print up to sixty-four individual abutments in approximately one hour when using the Multilaser with a preform.
The machine features a beam expander for adjusting laser spot diameter according to the application, ensuring higher productivity and energy density. An exchange kit allows easy change of build, powder, and overflow cylinders, while filters can be quickly replaced for operator safety. Material changes can be completed in just 15-20 minutes.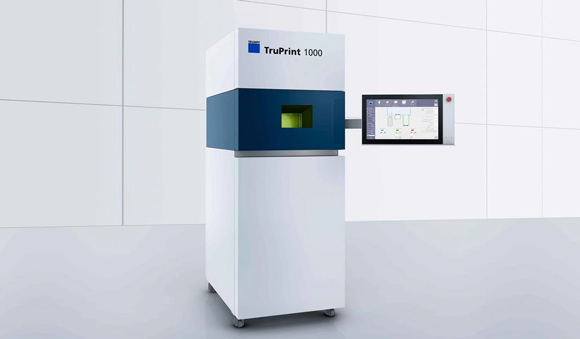 Thanks to its sophisticated gas flow and clean working environment, the TruPrint 1000 enables higher layer thicknesses, increasing productivity and improving the quality of additively manufactured components.
Come and let us know your thoughts on our Facebook, Twitter, and LinkedIn pages, and don't forget to sign up for our weekly additive manufacturing newsletter to get all the latest stories delivered right to your inbox.