Researchers from Nanyang Technological University, Singapore (NTU Singapore), Panasonic Factory Solutions Asia Pacific, and the Singapore Centre for 3D Printing (SC3DP) have collaborated to develop a multi-material printer capable of 3D printing flexible smart devices quickly. The printer utilizes multi-wavelength high-power lasers to create thermal and chemical reactions, transforming carbon-based materials into a highly porous graphene structure. This graphene material is lightweight, conductive, and can be printed or coated onto flexible substrates like plastics, glass, gold, and fabrics. The ability to create flexible electronics opens up possibilities for wearable devices that are comfortable, lightweight, and conformable to various surfaces.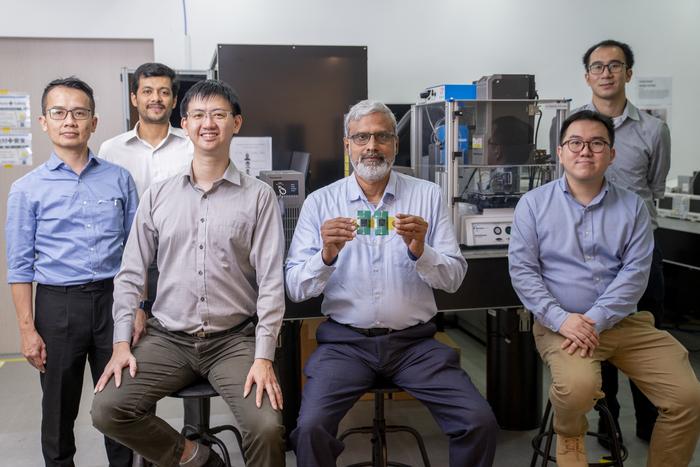 The newly developed 3D printer has already garnered interest from companies like JABIL-MTI Penang, which plans to integrate 3D printed graphene-based electronics into a smart infusion system. A proof-of-concept prototype of a low-cost intravenous fluid bag with an embedded printed sensor powered by artificial intelligence has been demonstrated. This device enables real-time monitoring, control, and detection of abnormalities in the IV drip remotely, providing efficient medical care.
The research team also explored integrating 3D printed components into high-performing electronics like pressure sensors and heaters. The project, supported by the Singapore Economic Development Board, has filed two patents, presented at international conferences, and published papers. The collaboration between NTU and Panasonic aims to revolutionize 3D printing and spur innovation in product design.
Panasonic has established a new facility for laser-based manufacturing systems at its research hub in Singapore to conduct further trials using components fabricated by the multi-material printer. The facility will be led by the researchers involved in the joint project, enabling the exploration of concepts aligned with the "Autonomous Factory" concept for smart factories of the future. The successful collaboration exemplifies the technical capabilities of SC3DP and its support for industry advancements and value creation.
Come and let us know your thoughts on our Facebook, Twitter, and LinkedIn pages, and don't forget to sign up for our weekly additive manufacturing newsletter to get all the latest stories delivered right to your inbox.